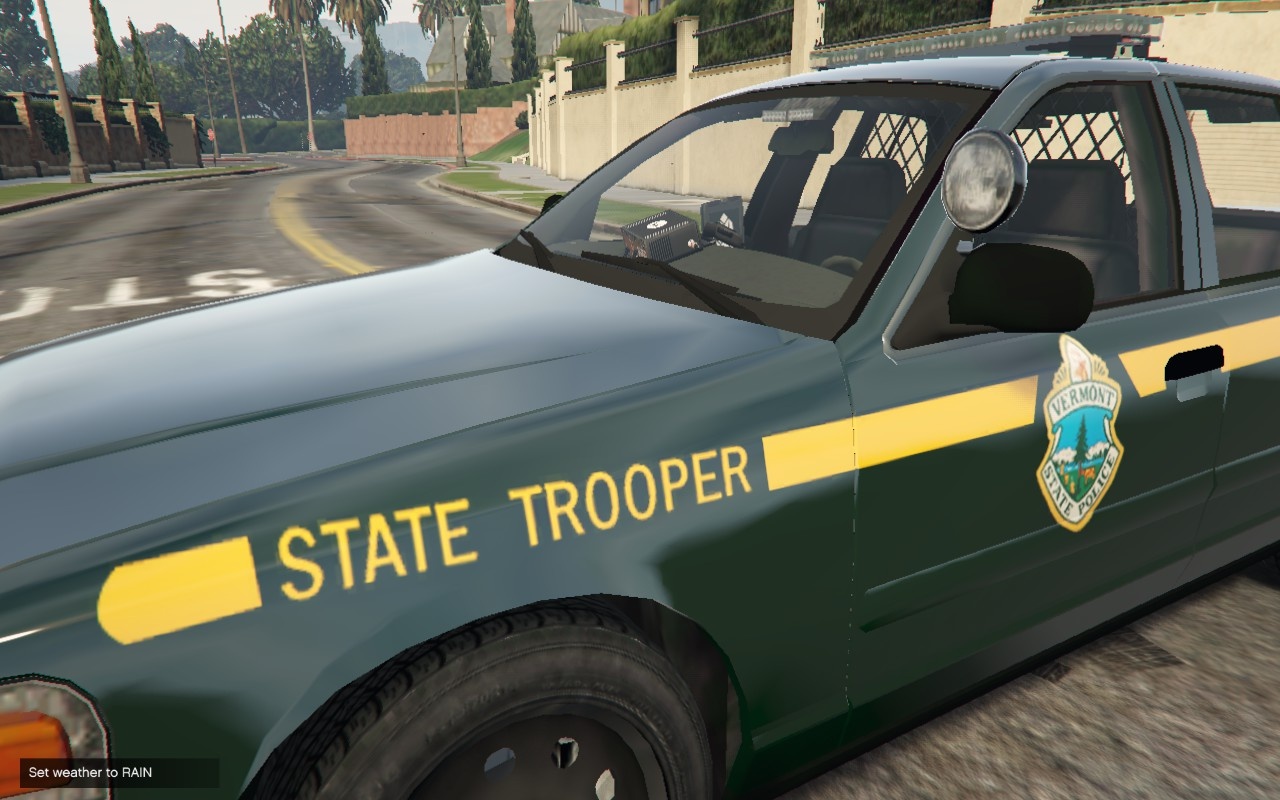 Rabbi Threatens to Sue Vermont State Police After Being Held at Gunpoint in 'Traumatizing' Ordeal. Read more…
A Borough Park rabbi was held at gunpoint and treated like a common "criminal" by a Vermont state trooper — who should be yanked from duty, the man's distraught wife is demanding.
In an article for the Post, Reuven Fenton describes the horrible saga that took place on the I-91 north near Fairlee, Vermont.
Rabbi Berl Fink's wife Sarah said that while her husband was driving, he was ordered out of their vehicle at gunpoint by Trooper Justin Thompson around 11:30 p.m., as their two teen kids looked on.Thompson then allegedly pushed Berl to the ground, handcuffed him and frisked him for weapons. The couple's daughter (16) and son(19) were handcuffed after being ordered to get out of the car.Sarah claimed four other cops "tackled" her son to the ground, were frisked multiple times and had their car searched.
"I tell you, there was brutality. He was pointing guns. I can't tell you how traumatizing it was," Sarah said.
The next day, cops told the family that they were pulled over for speeding violations and because the trooper believed Berl was drunk because he was weaving between lanes, though  they did not give a Breathalyzer test.
The family claimed they were traveling between 55 to 60 mph in a 65 mph zone when it first passed the trooper, who was stopped along the side of the road with his lights on before pulling out to tail the Toyota.
"We were frustrated. We were helpless. There was nothing to do," said Sarah. "When someone starts up with you, you call the police. But what if it is the police?"
On top of all that, Berl was issued a summons for eluding the trooper. This was after the police officer told Berl he had to respond to a more important call.
Now, the family is threatening to sue the Vermont State Police for civil rights violations.
Brooklyn Assemblyman Dov Hikind said he was "appalled" over the incident and called on Vermont Gov. Phil Scott to investigate the Finks' allegations.
"My constituents' dress made it clear that they were Hasidic Jews, a sight that may be uncommon in Vermont but one that is hardly a crime," said Hikind. "While it would be difficult to mistake the Fink family as people who might pose a danger to police officers, they were subjected to having guns pointed at them, being handcuffed, terrorized and humiliated. This entire incident has left the Fink family traumatized and fearful of travel."
Neither Scott nor the Vermont State Police immediately returned messages seeking comment.
In a press release issued Aug. 8, police said they tried to pull Berl over for "a motor vehicle violation."
"When signaled to stop with flashing emergency lights and sounding siren, [Berl] Fink failed to do so," the release said.
Read the original article in the New York Post
Reported by Reuven Fenton for the New York Post.
Additional reporting by Lia Eustachewich