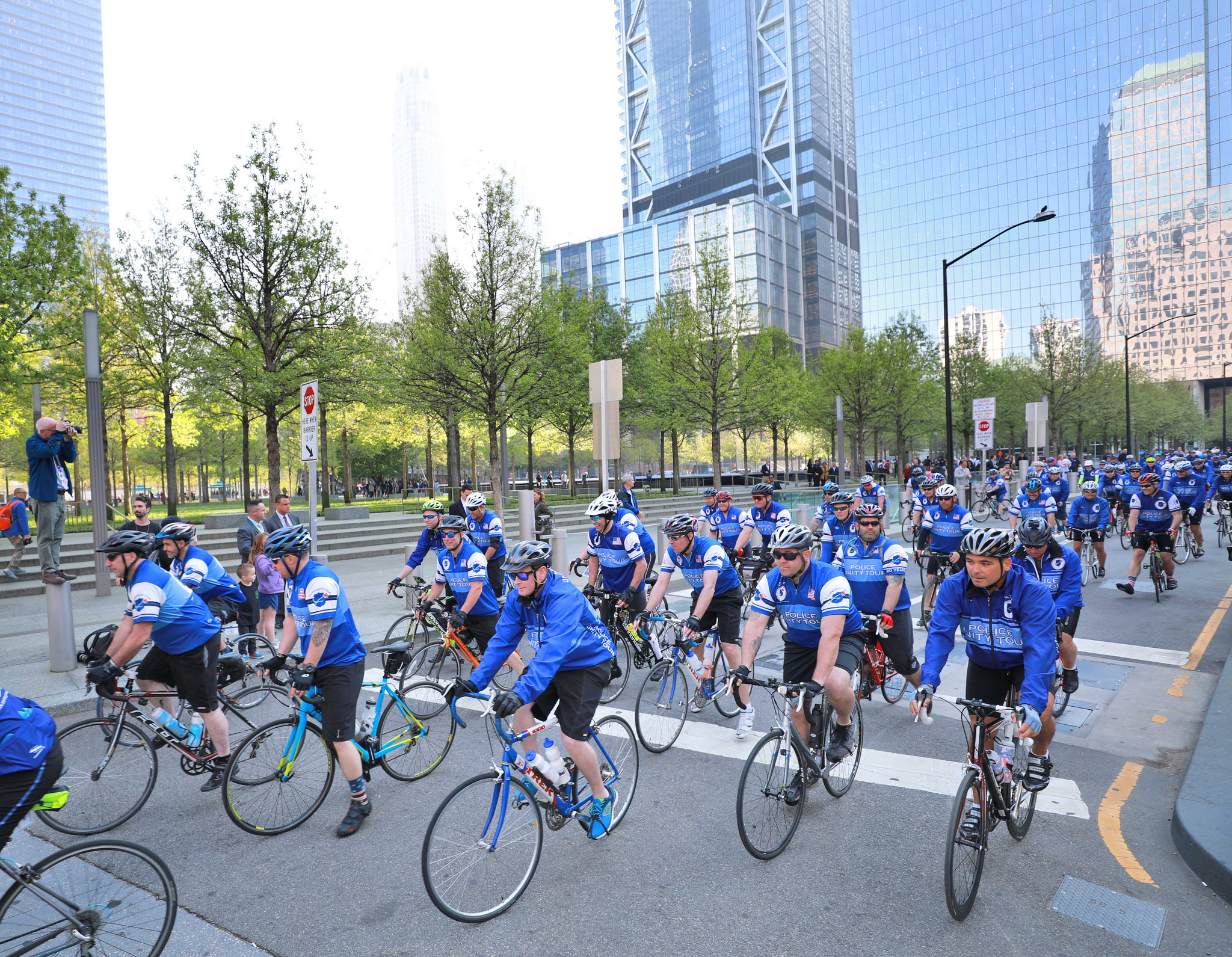 A four-day bicycle trip set out from the World Trade Center Memorial Thursday morning to pay tribute to officers lost in the line of duty. The Police commissioner was joined by about 250 officers from around the city for the trip to the capital.
"We're here for the people killed in the line of duty and we're here for their families, too," O'Neill said. commissioner O'Neil joined the group only for the first part of the trip.
"I'm looking forward to going through the Holland Tunnel on a bike," he added.
"No words can capture all that loss but what we can do is honor those individuals," New Jersey Attorney General Gurbir Grewal said at the pre-bike tour press conference."We can honor them as you're doing by riding in their memory, by not forgetting."
The group from New York is expecting to meet up with about 1,00 others when they reach Washington D.C.
Photos: New Jersey Office of the Attorney General
flickr.com