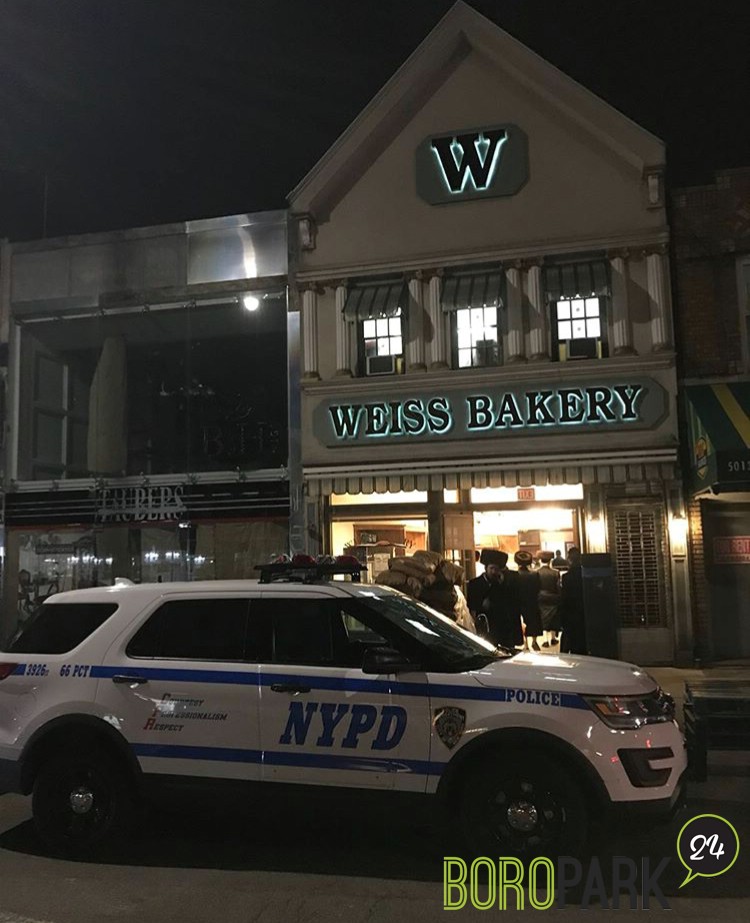 Police are investigating a robbery that occurred during Yom Tov at the popular Weiss Bakery on 13th Avenue and 50th Street.
The Perpetrator broke into the bakery, and used a saw to cut through the sheetrock wall and a crowbar to pry open the door, to access the offices on the second floor above the bakery, and fled with a unknown amount of valuables.
Police called the "Evidence Collection Team" to gather evidence, finger-prints and review surveillance cameras.
The incident didn't stop the owners from providing fresh flour and freshly baked Chametz on Motzei Pesach, to the eager crowds awaiting their first bites of Chametz