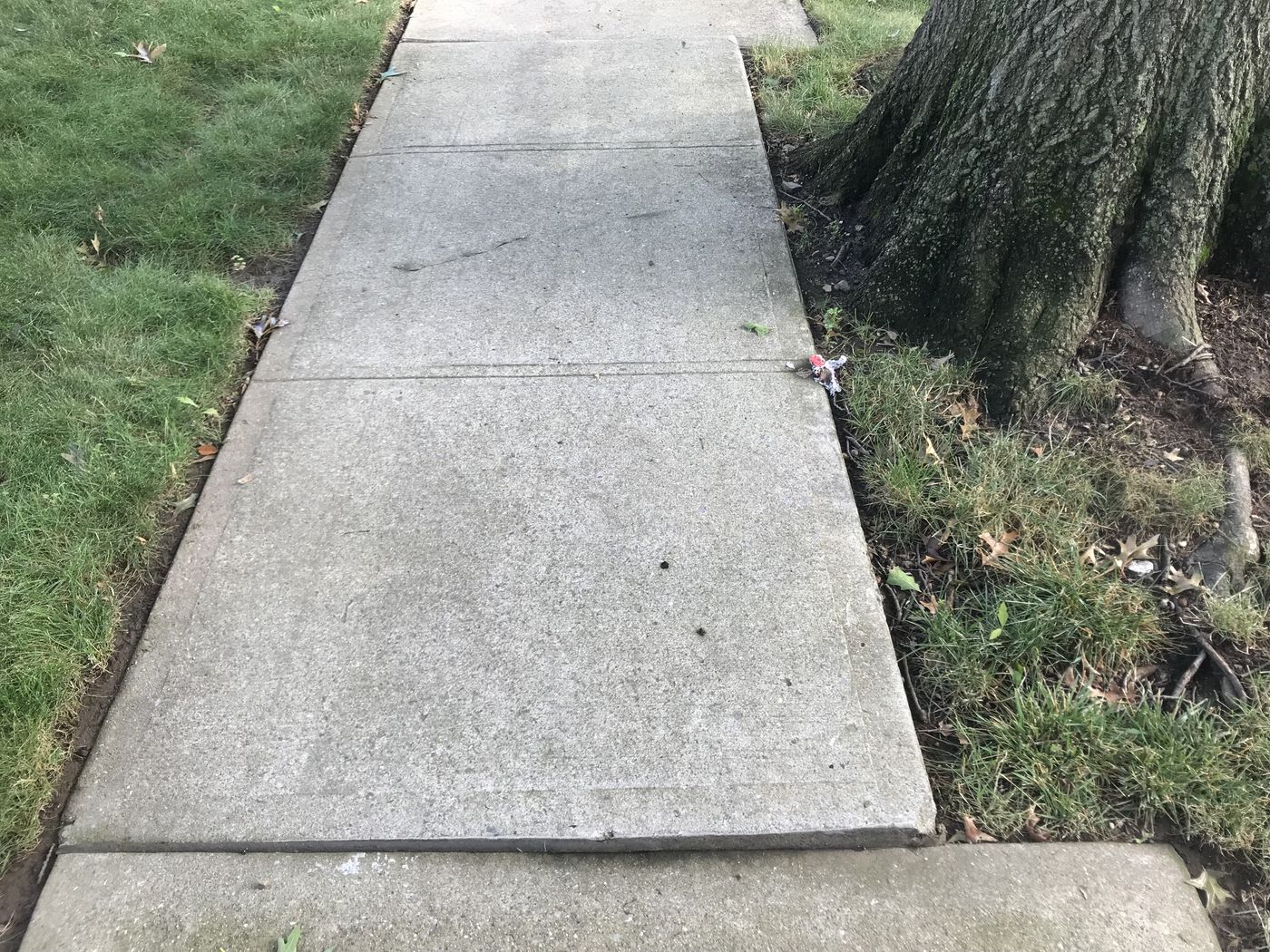 NEW YORK – New York City residents will no longer receive violations for damage caused to sidewalks by trees, Mayor Bill de Blasio announced today.
The Democrat also said that the city will ramp up sidewalk repairs under the Trees & Sidewalks program to address 5,500 priority sites over the next three years.
"We tripled funding for tree related sidewalk repair, but homeowners were still on the hook for problems they didn't create," de Blasio said. "As a homeowner, I know how frustrating that is. Now, if a street tree causes damage, we're taking care of it."
The city will stop imposing liens on one, two and three family properties that have sidewalk damage caused solely by trees planted by the city. Inspectors will still be out looking for dangerous sidewalk conditions, but the city, not the homeowner, will be responsible for fixing them if they are exclusively tree related.
The announcement was greeted with appreciation by lawmakers representing Boro Park.
Sen. Simcha Felder commended the mayor "for taking the leadership to correct a longstanding wrong that infuriated New Yorkers. Those of us who have fought these violations and fines for many years predating this administration are glad to see this arbitrary and unfair policy go."
"My office has been flooded with complaints from home owners in my district who unfairly received violations for lifted sidewalks which stemmed from city owned trees," said Assemblyman Simcha Eichenstein. "I am pleased that Mayor de Blasio and Speaker Heastie have found a resolution to this vexing issue which will take the burden off property owners in this city. Finally resolving this issue is a boon for homeowners across the city."
The mayor said that the department of transportation will review the 50,000 existing notices of violation to determine which were caused exclusively by street trees and cancel the lien for any that meets the criteria. If the homeowner of the qualifying property is selling or refinancing their home, the City will expedite this re- evaluation.
The Bloomberg administration began the Parks' Department "Trees & Sidewalks" program in 2005 to benefit homeowners of one to three family homes by repairing severely damaged sidewalks impacted by street tree growth.