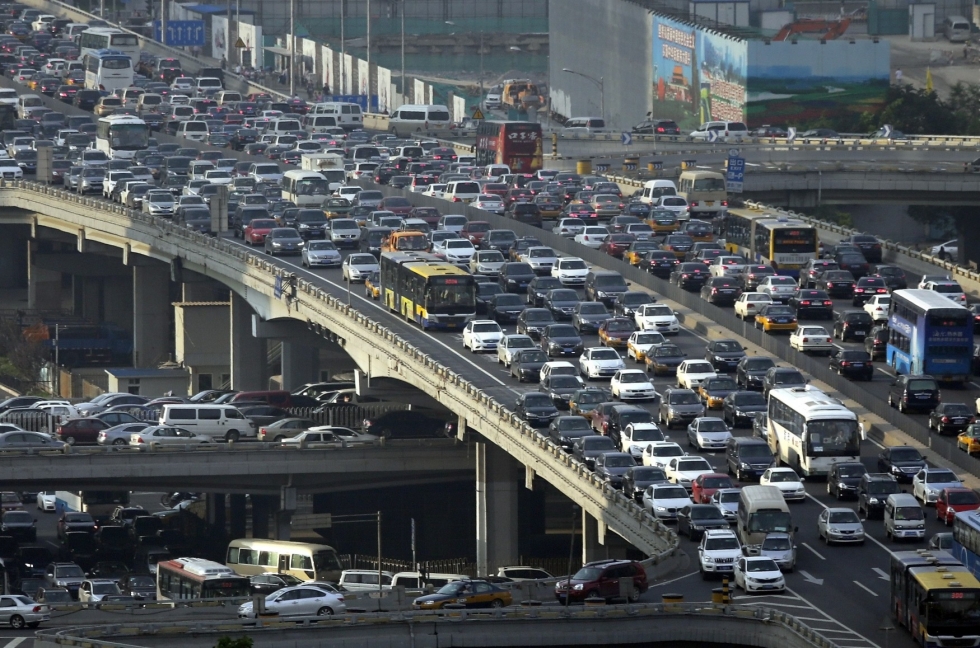 A new study says that New York City is among the nation's worst locations for drivers, and that's in addition to the dangers for pedestrians and cyclists.
WalletHub, a website focused on personal finance, used 30 key metrics in the categories of cost, safety, access to vehicles, and traffic and infrastructure to rank the 100 largest U.S. cities on their friendliness to drivers.
NYC came in last in the traffic and infrastructure category, thanks to how difficult it is to commute in the city. The average time spent commuting by car is 40.71 minutes, which ranks 97th nationwide.
It is also a very expensive place to own a car with NYC tied for the most expensive parking rates and the third-highest auto maintenance costs.
But NYC can console itself that it's still not as bad as LA, Seattle and DC, which rank below it, followed by nearby Newark which is 5th worst, just ahead of San Francisco, Philadelphia, Oakland, and finally Detroit in last place.