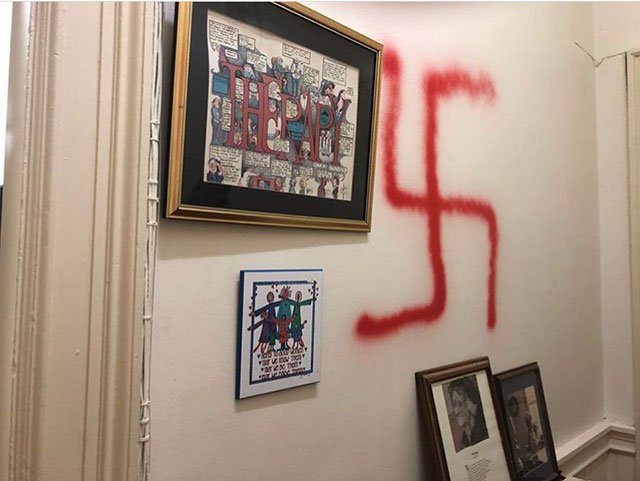 Following a spate of bias attacks targeting Jews in New York City, a special office meant to combat hate crimes is being opened by the city.
Mayor Bill de Blasio is announcing on Tuesday that Deborah Lauter, who has a record of 18 years at the Anti-Defamation League, will serve as the executive director of the newly established Office for the Prevention of Hate Crimes (OPHC).
The OPHC was created by the City Council as a new division of the Mayor's Office of Criminal Justice and is opening two months ahead of a November deadline.
There have been 277 hate-crime complaints in NYC for 2019 through the end of August, and 52% (145) of them were of an anti-Semitic nature. In a comparable period in 2018, there were 192 complaints, and 46% (88) were anti-Semitic.
While the number of reported assaults appears to have gone up, the city's numbers also include a large number of property crimes such as the drawing of swastikas, with the breakdown between the two types not being revealed to the public. A large number of the property crimes were apparently perpetrated by a single individual whom the city regards as insane and unable to stand for prosecution. Officials also believe the number has gone up to due to a greater readiness to report incidents to authorities.
The OPHC will coordinate responses to hate crimes across city agencies. The office will also undertake preventative measures, including public-education campaigns and community outreach. It also intends to create programs that will give authorities options beyond arrest and prosecution for the perpetrators of hate crimes.