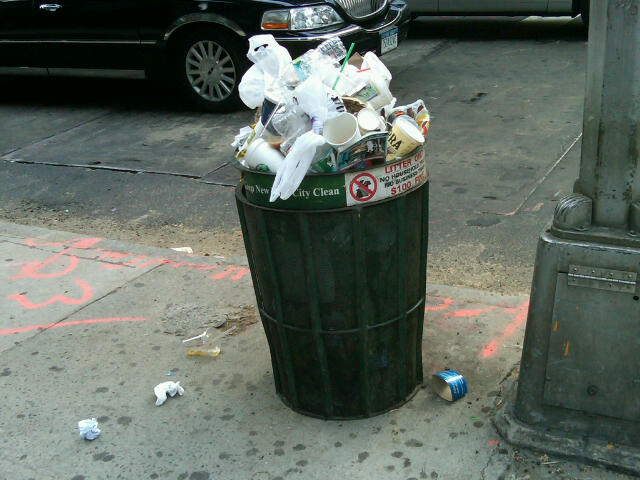 Thanks to a funding boost to the sanitation department, Street-corner garbage cans are getting emptied more often in several New York City neighborhoods, the City Council said.
"Clean streets are imperative to the health of our communities and residents," Councilman Antonio Reynoso (D-Brooklyn) said in a statement. "Yet in the past, the services provided to low-income outer borough neighborhoods have lagged behind those provided to wealthier districts."
Many NY neighborhoods will benefit from an increase in corner waste receptacle pickup that started July 1st supported by $14.7 million in the current city budget, Council officials said.
The program aims to keep streets cleaner across the city, with a focus on outer-borough areas where trash pickup hasn't been as good as it should be.
Below is a full list of Brooklyn neighborhoods that are being targeted for increased pickup:
East New York
Cypress Hills
New Lots
City Line
Ridgewood
Carroll Gardens
Park Slope
Cobble Hill
Bay Ridge
Dyker Heights
Fort Hamilton
Boro Park
Kensington
Ocean Parkway
Midwood
Coney Island
Brighton Beach
Bensonhurst
Gravesend
Flatbush
Midwood
Kensington
Ocean Parkway
Sheepshead Bay
Manhattan Beach
Kings Bay
Gerritsen Beach
Kings Highway
East Gravesend
Madison
Homecrest
Plum Beach
Canarsie
Bergen Beach
Flatlands
Marine Park
Georgetown