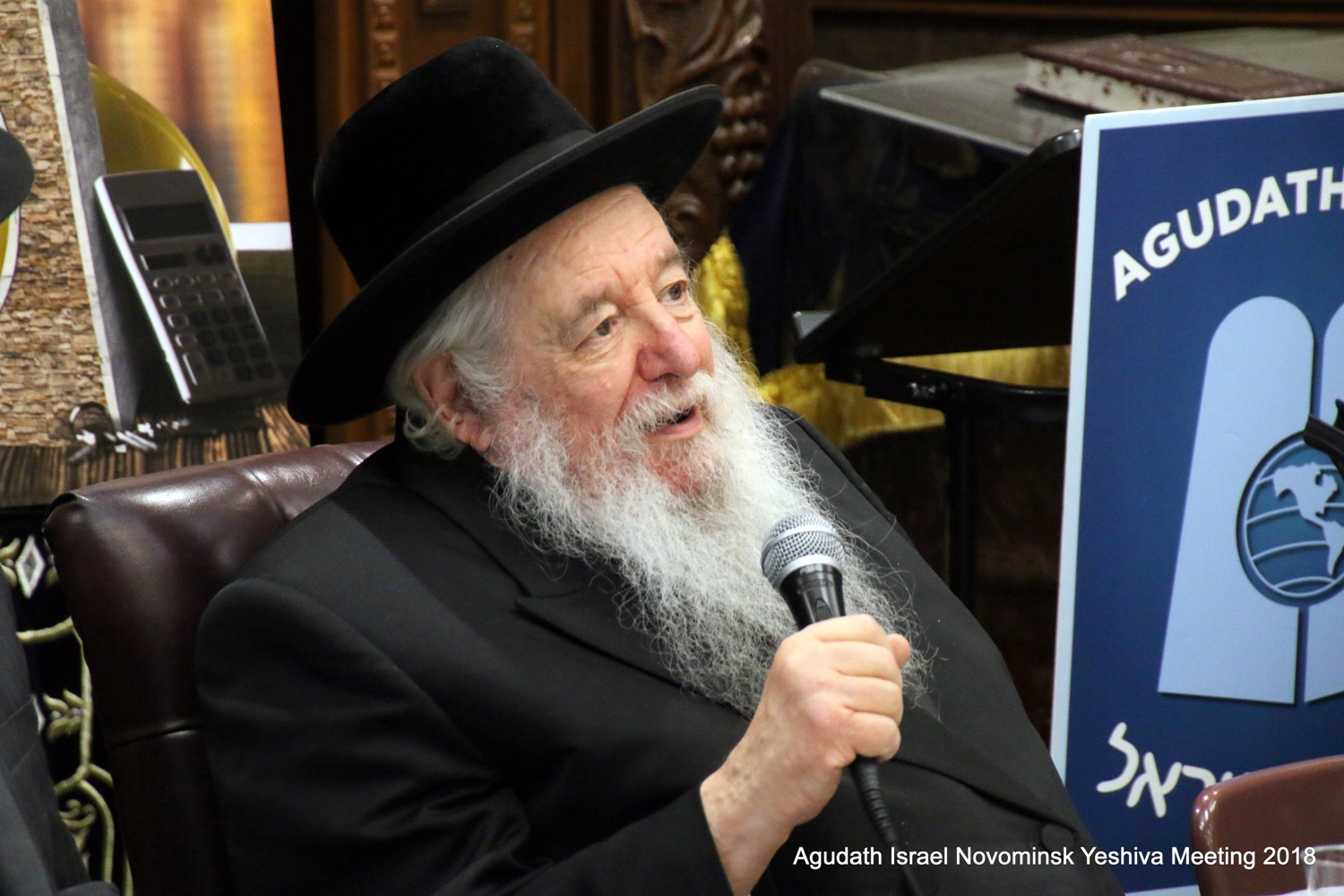 On Sunday, May 13th, nearly fifty principals and administrators of yeshivos throughout New York State gathered at Yeshivas Novominsk to hear from the Novominsker Rebbe, Shlita, Rosh Agudas Yisroel, along with Agudath Israel leadership. Representing thousands of students, the general and special education yeshiva principals and administrators took the rare opportunity to assemble, discuss pertinent yeshiva issues, and strengthen their partnership with Agudath Israel as it advocates on their behalf.
Following an introduction by Rabbi Chaim Dovid Zwiebel, Executive Vice President of Agudath Israel, the Novominsker Rebbe delivered an impassioned and uplifting speech to those gathered. He spoke of challenges yeshivos face today, challenges that could seriously damage the yeshiva system. Agudath Israel is combating these challenges, and yeshivos expressed gratitude for the work Agudath Israel has done and continues to do, to champion them.
Avrohom Weinstock, Esq., Associate Director of Education Affairs at Agudath Israel, addressed the crowd. Building on the words of the Novominsker Rebbe, he pinpointed some of the issues that yeshivos face today, discussed their origin and development, and outlined a plan to address them going forward. Mr. Shia Markowitz, CEO of Agudath Israel, added insights as well.
Rabbi Moshe Bender, Associate Dean, Darchei Torah of Far Rockaway, provided concrete examples of successes the yeshiva world has seen over the past few years, and ways that his yeshiva in particular has benefited from a collaborative relationship with Agudath Israel.,
"I am grateful to have the zechus to work on behalf of yeshivos," said Mrs. Deborah Zachai, Director of Yeshiva Services, "and look forward to many years of continued partnership between yeshivos and Agudas Yisroel."
Photos: Hillel Engel