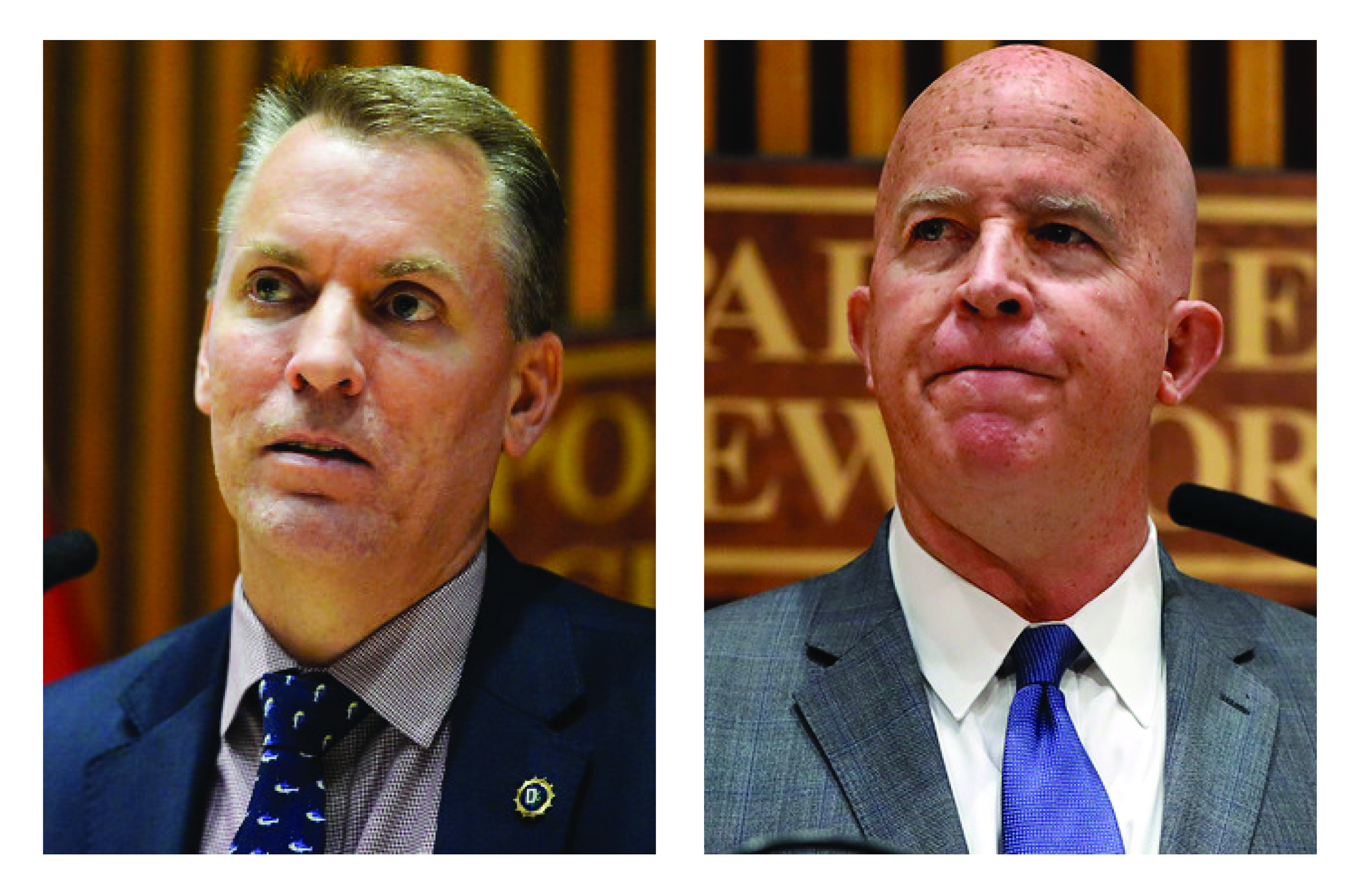 NEW YORK – The NYPD's chief of detectives will be the next top cop when Commissioner James O'Neill's retirement from the force takes effect in another month, Mayor Bill de Blasio announced on Monday.
Dermot Shea, a 28-year NYPD veteran and father and grandfather will be the next commissioner. He began his service as a police officer in 1991, months before the Crown Heights Riots rose the city asunder and a year New York City faced more than 2,000 murders, and rose through the ranks. Three years ago he was named Chief of Detectives, where he has overseen the criminal investigations in the city in addition to targeted efforts to prevent crime from happening.
De Blasio made it clear at a news conference announcing O'Neill's departure that Shea will continue his policies of so-called "neighborhood policing" that have tied officers' hands in fighting crime and led to a boiling frustration among cops.
Shea will take office on Dec. 1.
"On behalf of all New Yorkers," de Blasio said, "I want to express deep gratitude to Jimmy O'Neill for dedicating his entire career to keeping our city safe. Jimmy transformed the relationship between New Yorkers and police, and helped to make the department the most sophisticated and advanced in the country."
The mayor repeated at the conference his contention that the city is the safest it's been in a half century. The assertion is contradicted by an extraordinary rise in violent attacks against Jews in Brooklyn these past few months, as well as an increase in assaults on police officers.
Shea pronounced himself "extremely humbled to be given this honor."
"Every New Yorker deserves to be safe and feel safe, and that has been my mission since I took the oath and became a police officer 28 years ago," he said. "As police commissioner, this will be what drives me."
Shea grew up in Sunnyside, Queens, the son of Irish immigrants, and rose in the ranks through his leadership of Bronx precincts. He and his wife Serena live in Manhattan and have three children: Jackie, Lauren and Richie, as well as grandson, Aidan.