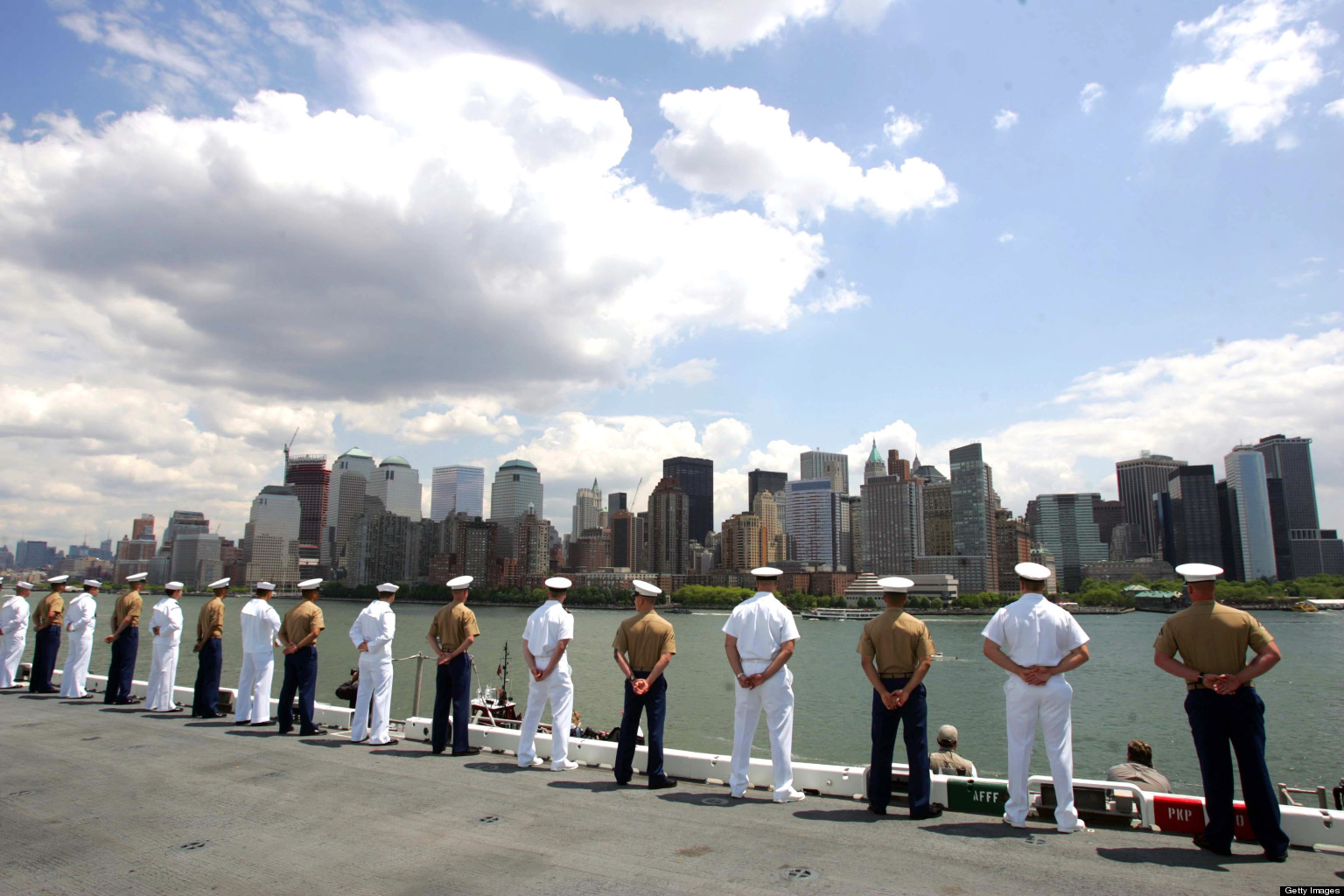 The Fleet is in!  The annual Fleet Week at the Intrepid Air and Space Museum begins with the parade of ships. It's usually held during the week leading up to Memorial Day.
The military announced that Four U.S. Navy ships, three U.S. Coast Guard cutters,four U.S. Naval Academy Yard Patrol boats (YPs), two Military Sealift Command ships, and
one Royal Canadian Navy vessel will participate during 2018 Fleet Week New York (FWNY) this year.
Fleet week is from May 23-29. It is anticipated that more than 2,300 Sailors, Marines and Coast Guardsmen will participate this year.
Held nearly every year since 1984, Fleet Week New York is the city's celebration of the sea services. There are events and parades in New York City scheduled throughout the week.
Visit the ships that will be docked at Pier 90, Pier 86, Intrepid Air and Space Museum, Brooklyn Cruise Terminal and Homeport Pier on Staten Island.
It's a great experience for all ages, and it's completely free!
You can take a tour and meet sailors and soldiers. Military equipment and vehicles are on display on the ships, and soldiers are ready to answer all your questions about what is on display.
You can visit the deck of the boat and walk through helicopters and other small planes that are actually in use by the military.
Other activities include guided tours, displays, demonstrations and musical performances around the city.