USNS Comfort Brings Relief and Comfort to Beleaguered NYC
As promised by president Donald Trump, 10:00 a.m. Monday morning saw the white ship with its conspicuous red crosses emblazoned over it sail into New York City, docking at Pier 90—located between W50th and W51st Streets, off of the West Side Highway.
Here and there, the few pedestrians walking by greeted the ship… this one waving an American flag, and this one with a salute—all expressing their gratitude for yet another effort to support NYC's health workers during this surreal time.
With its 1,000 beds and 12 operations rooms, the Comfort will not serve Covid-19 patients, rather it will serve to alleviate the overtaxed medical centers in New York City, so they can better cope with the influx brought on by the Coronavirus pandemic.
As can be expected, New York politicians were on hand to greet the ship.
"On behalf of all 19 million New Yorkers, we are very grateful for what the people of this nation have done for us and we will return the favor," Gov. Andrew Cuomo said at a pierside briefing as the ship arrived behind him. Later, Rear Admiral John Mustin said the ship represented "all that was good and generous" about the American people.
"We've all been through a lot these last few weeks," said NYC mayor Bill de Blasio, We needed this boost, we needed this hope that's being created by our brothers and sisters in the US Navy," he said. "This ship arriving is not just an example of help arriving in a physical form, it's not just about the beds and the doctors and the equipment.
"It's also about hope."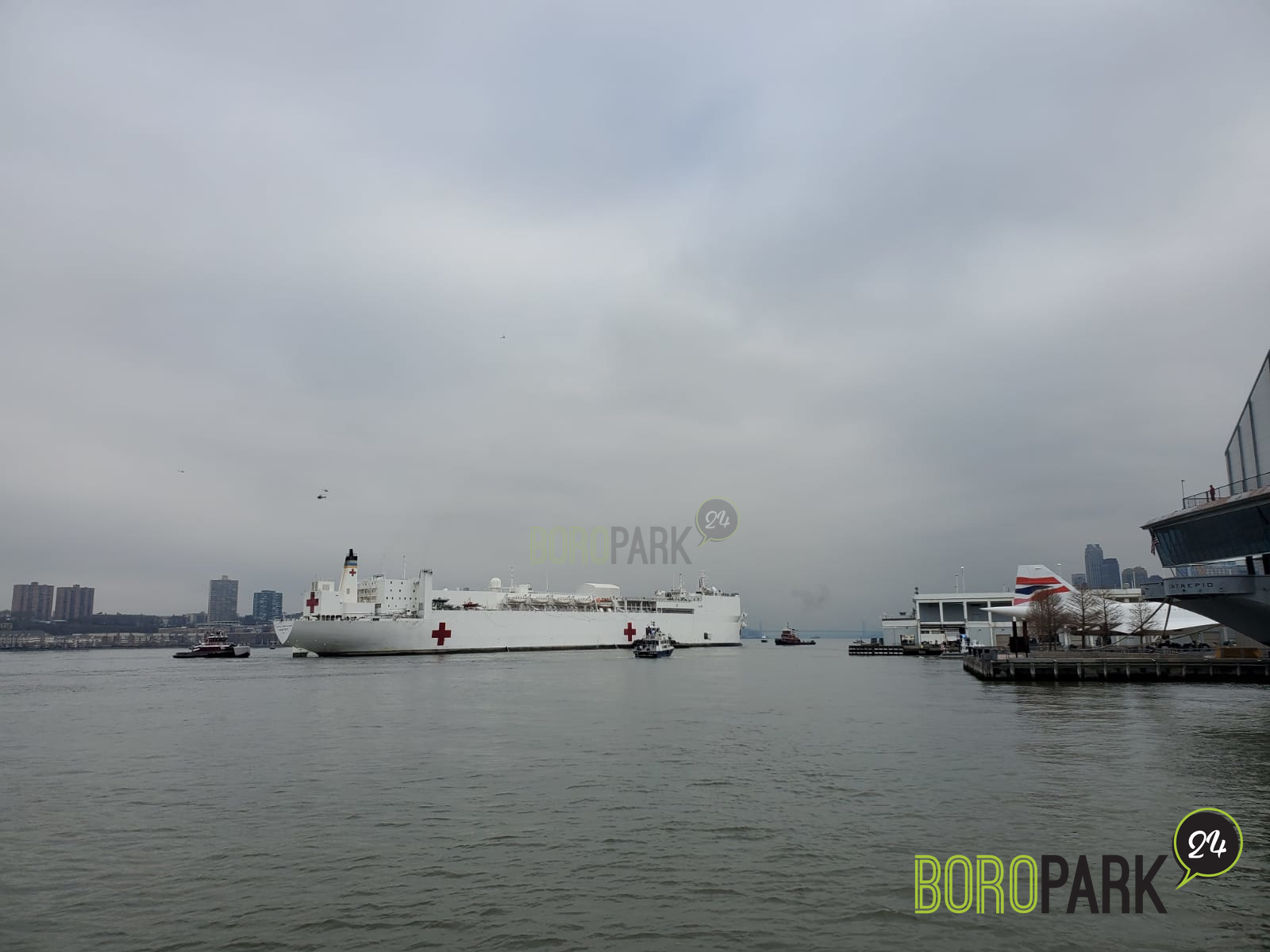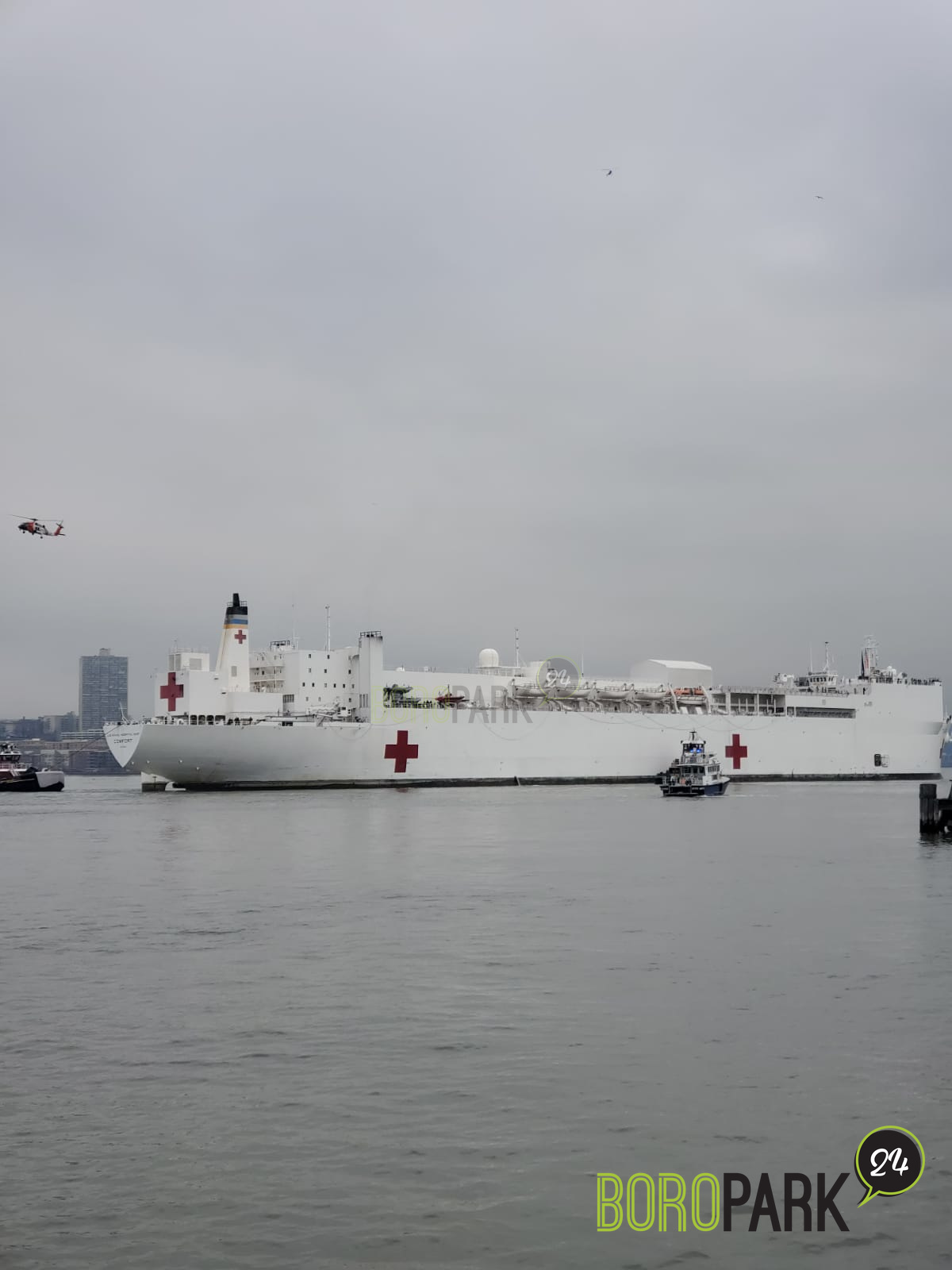 Subscribe
to get BoroPark24's email updates
Be in the know
receive BoroPark24's news & updates on whatsapp
Start Now