Two Coronavirus Cases Confirmed in Maimonides
Boro Park – Maimonides Medical Center confirmed Wednesday that two patients of theirs have tested positive for coronavirus.
The hospital in Boro Park did not reveal where the patients live or whether they are from Boro Park. It added that the two are from a cluster of cases that were tested. The other tests came back negative.
All doctors and medical staff who handled the patients were put in isolation.
There are 25 cases overall in New York City.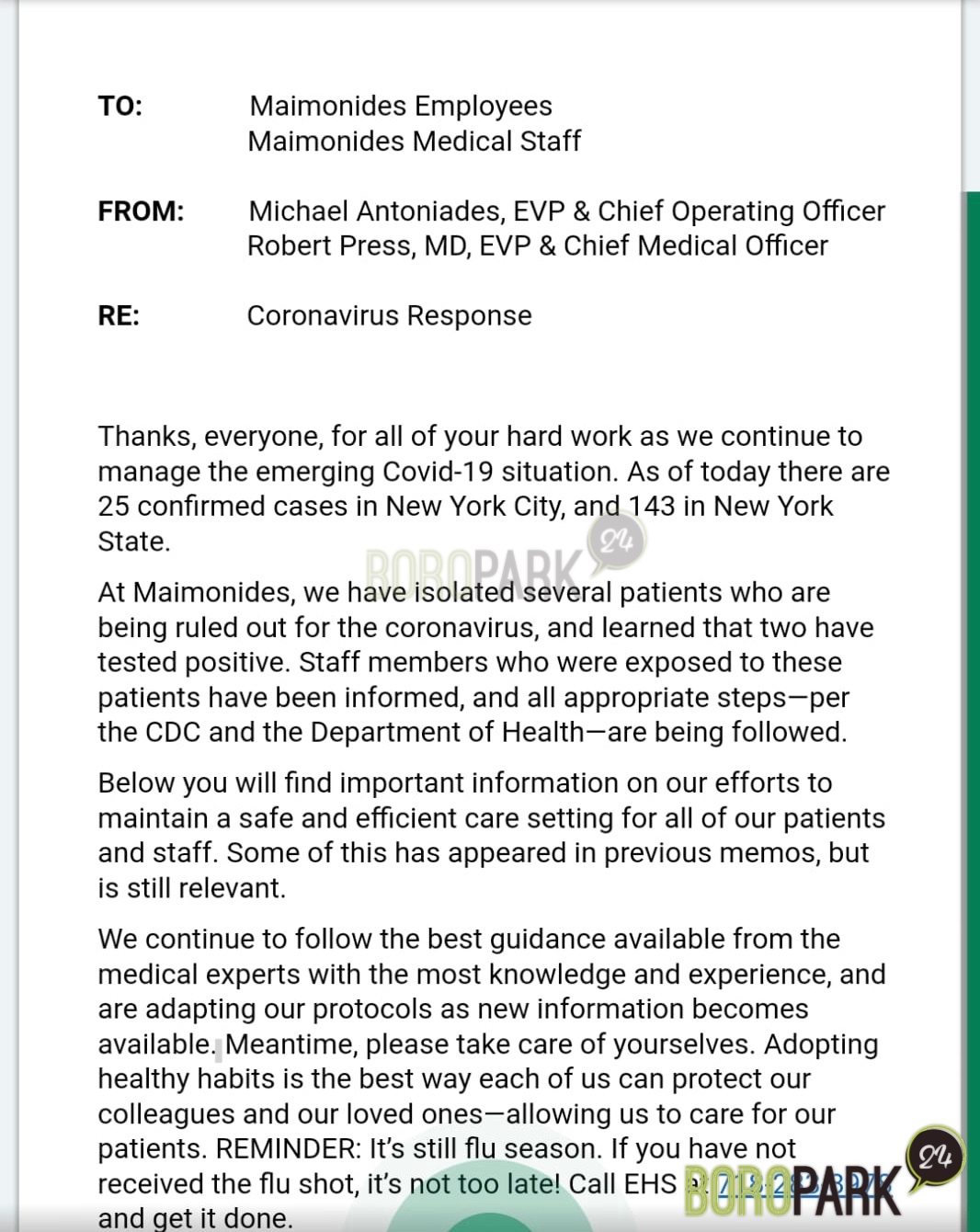 Subscribe
to get BoroPark24's email updates
Be in the know
receive BoroPark24's news & updates on whatsapp
Start Now