Tonight: BPJCC Vaccine Guidance and Awareness Event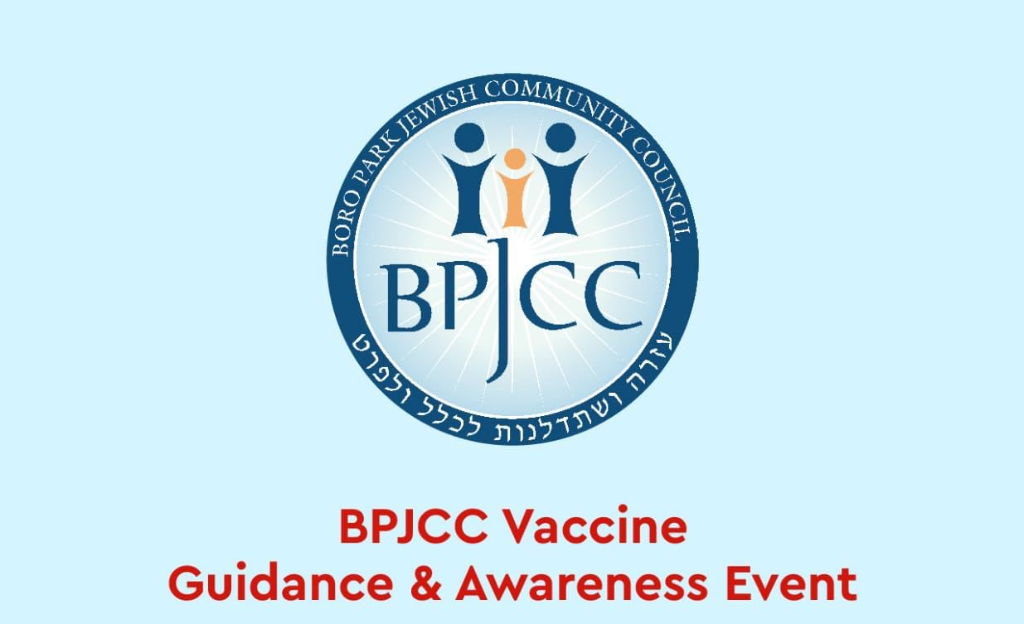 Brooklyn, NY— Tonight, Boro Parkers will be able to receive in-person answers to all of their vaccine questions at the BPJCC's Vaccine Guidance and Awareness Event. The goal of the evening is to allow Boro Parkers to speak to medical experts about vaccine safety. The event is a response to the tremendous amount of misinformation stemming from unreliable sources. Free vaccines will be available to be taken on the spot.

The event will take place in Boro Park's most trafficked area, in front of the Shomer Shabbos Shul, Boro Park's mini-Times Square located at 13th Avenue and 53rd Street from 6 p.m. – 9 p.m.
"The community needs to have information from trusted sources," says Avi Greenstein, BPJCC CEO, "along with the ability to ask questions and understand the importance of a safe community. We look forward to continuing our mission of providing resources from credible sources so the community can have the security it deserves through knowing what is right."
Hatzolah of Boro Park will have paramedics on-site to assist and answer questions, while Misaskim will have its RV command center for the event. Free boxes of face masks and additional PPE items will be given out to all attendees, along with free chulent to all those who receive the vaccination.
The BPJCC Vaccine Guidance & Awareness event follows closely on the heels of the BPJCC's very effective Holocaust survivor vaccination initiative. Through that program, and with the help of the UJA Federation, Claims Conference, and Ezra Medical Center, over 750 survivors were assisted throughout the vaccination process.
Additionally, voter registration assistance provided by Agudath Israel's voting project will be on hand. Volunteers will assist with obtaining absentee ballots and encourage an increase in voter turnout.
Subscribe
to get BoroPark24's email updates
Be in the know
receive BoroPark24's news & updates on whatsapp
Start Now