Several Boro Park Halls Announce Closure Due to New Rules
Boro Park – One by one, chasuna and simcha halls in Boro Park announced on Tuesday that they were closing immediately, citing the new regulations put in place the day before by Gov. Andrew Cuomo.
The closures, which state are until further notice but practically can extend for months, will hit the simcha industry particularly hard. Dozens of chasunas have been rescheduled or performed in private homes.
Cuomo banned all eateries, cafes and halls in order to stop the spread of the coronavirus, which is already widely prevalent in Boro Park and other areas.
Some of the halls that issued press releases about closures include Eminence, Lipschutz, Tiferes Mordechai, Paradise Manor and Ateres Golda.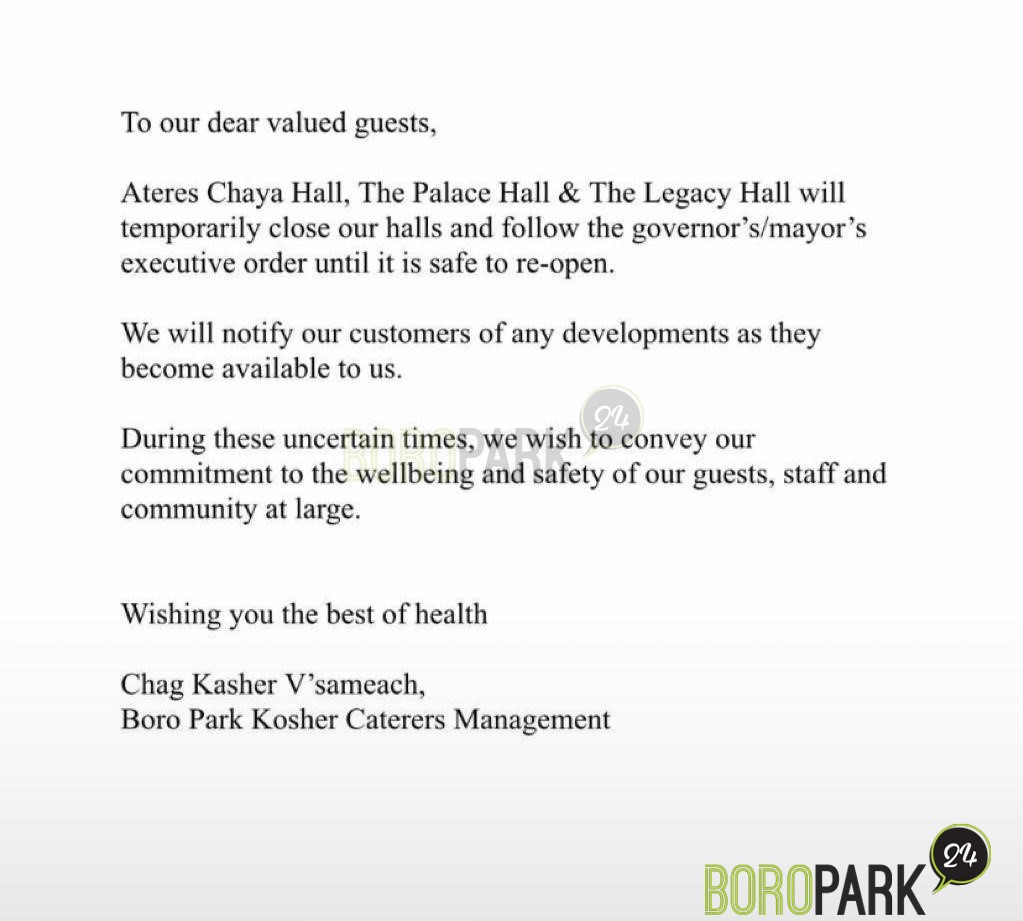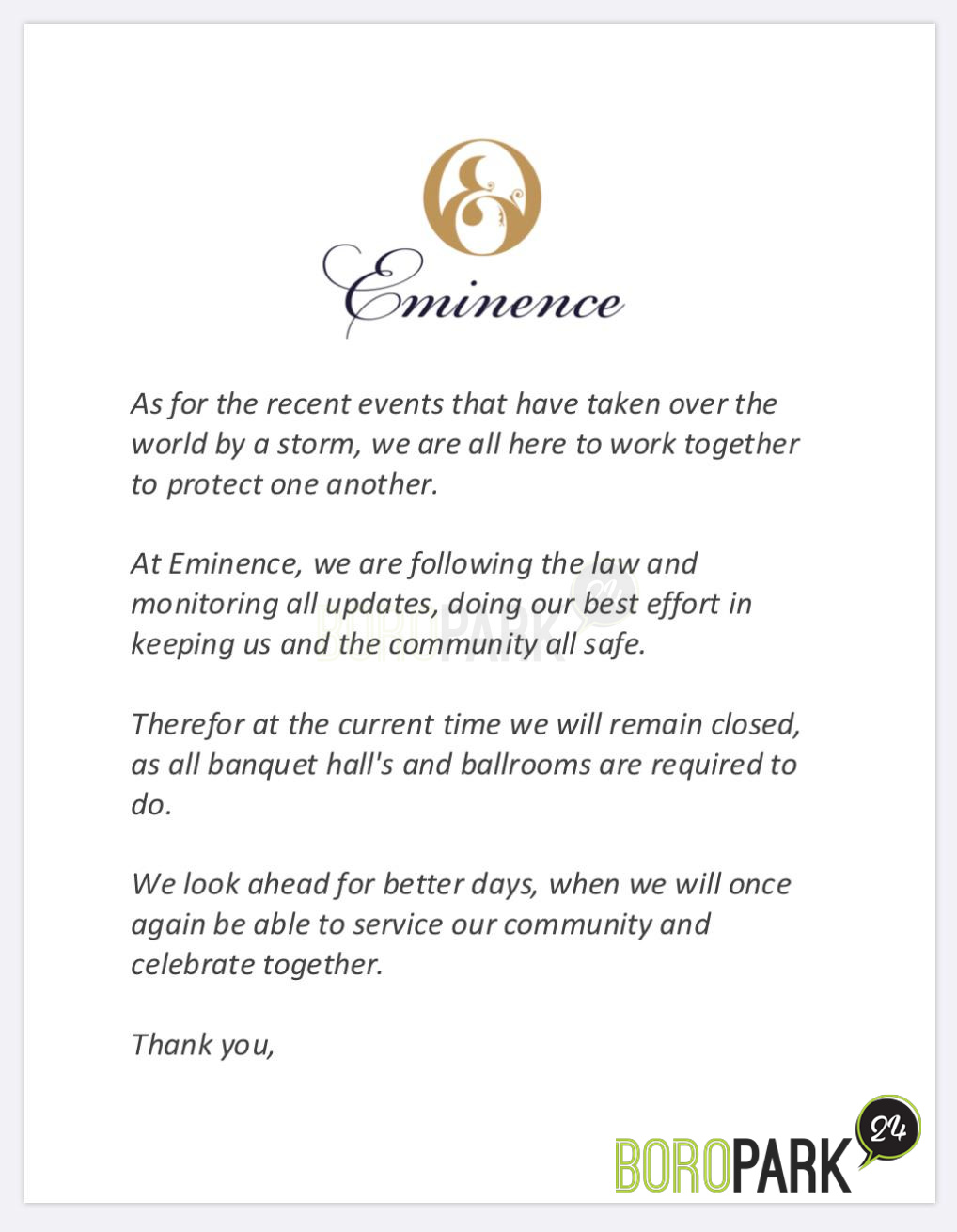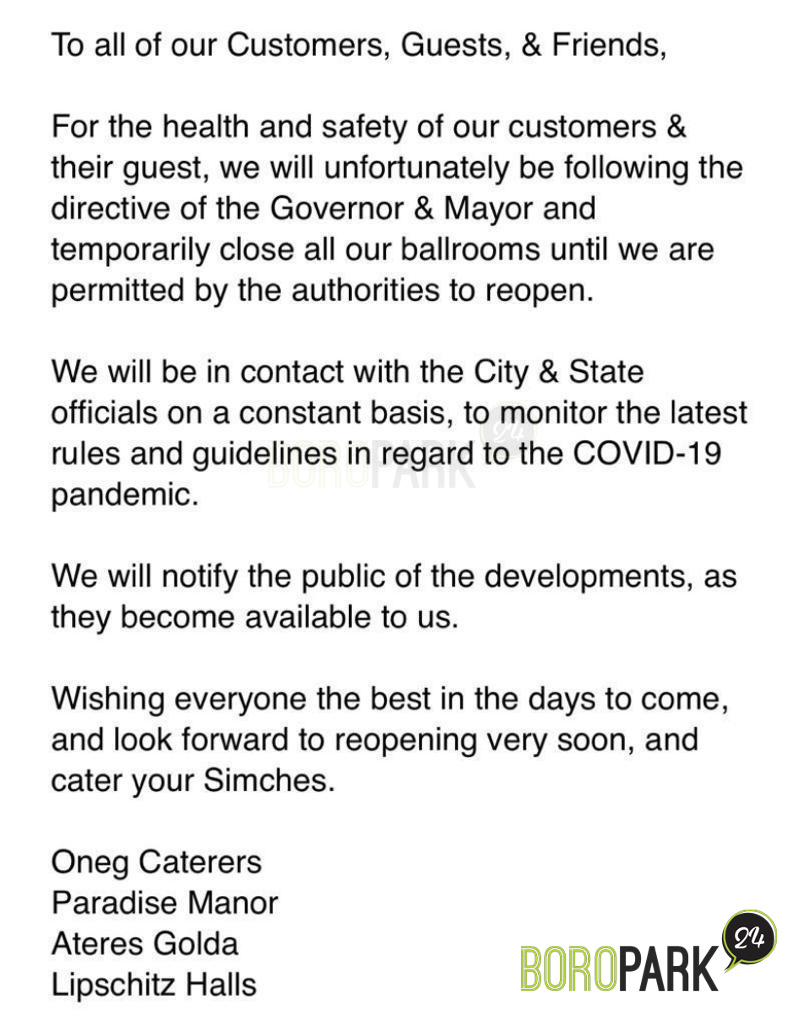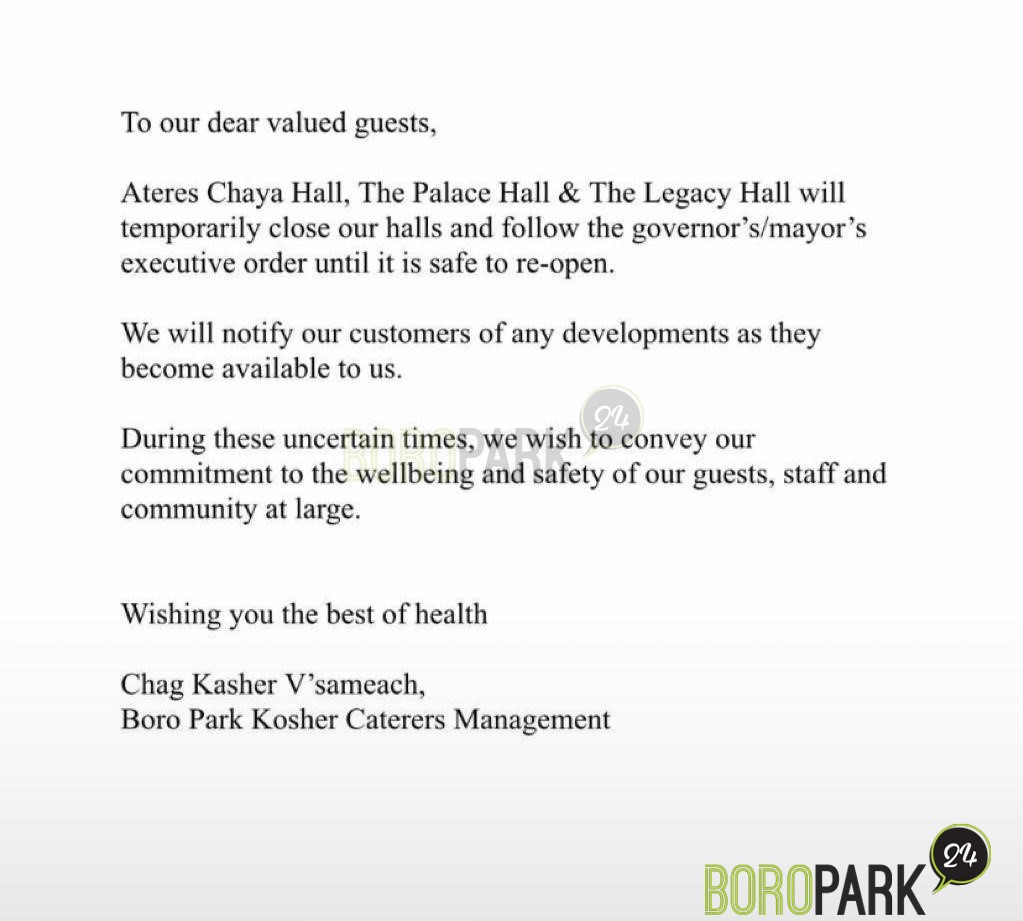 Subscribe
to get BoroPark24's email updates
Be in the know
receive BoroPark24's news & updates on whatsapp
Start Now