Scion of Belz Dynasty Leaves Boro Park Belzer Community Inspired
For a while now, the son, and the grandchildren, of the Belzer Rebbe, shlit"a, have been serving as his emissaries to inspire and strengthen the thousands of Belzer chassidim around the world.
Last Shabbos, Rav Sholom Rokeach, the eldest grandson of the Belzer Rebbe, spent an elevated and inspiring Shabbos with the hundreds of kollel yungeleit within the Belzer kollelim in North America, at which he left a lasting impression—bringing forth the light from Yerushalayim, the holy court of the Rebbe shlit"a.

Following this, he spent a whirlwind week visiting the communities of Belzer chassidim in the United States and Canada. "A true prince," remarked a veteran Belzer chossid, visibly moved by what he heard and saw….the continuity of the court of Belz.

Tuesday evening, mass gathering for the Boro Park chassidim was held, in attendance of the Belzer Dayonim. A siyum on Maseches Shekalim was celebrated, and Masechta Yoma was begun.

In addition to an address by the Rebbe's grandson, the event was addressed by other Rabbonim and Dayonim.

As he returns to the court of Belz in Yerushalayim, Rav Sholom Rokeach, scion of the holy Belzer court, leaves the chassidim in North America inspired, uplifted…and deeply proud.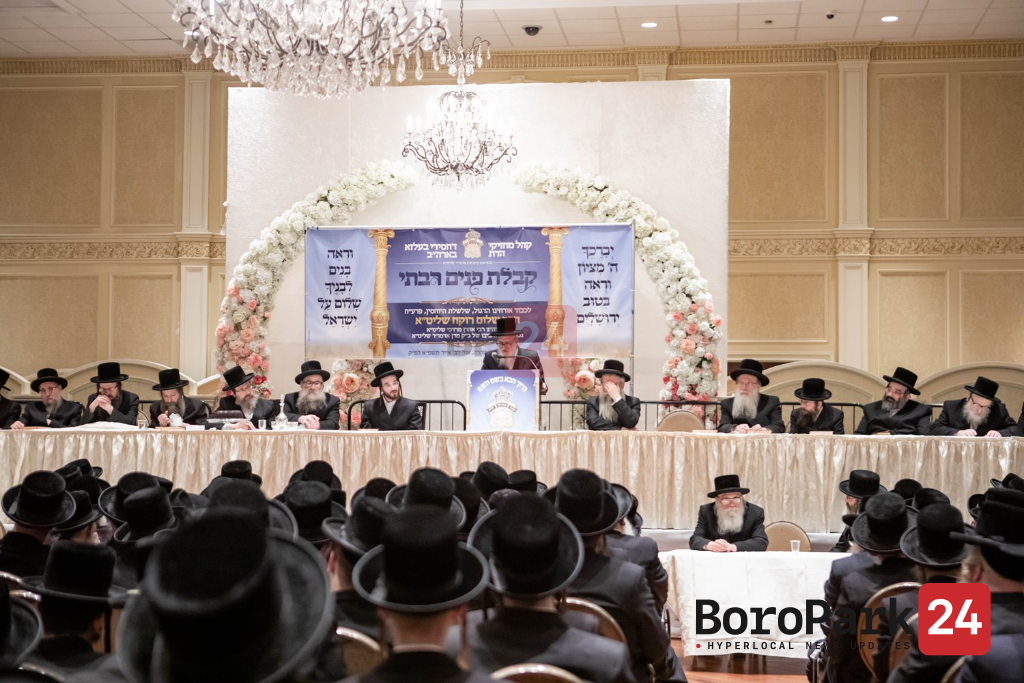 Subscribe
to get BoroPark24's email updates
Be in the know
receive BoroPark24's news & updates on whatsapp
Start Now