Music Week at Eichler's of Boro Park is Rocking Away
If you passed Eichler's on Sunday night and saw a line snaking until the corner, you might have wondered what the pomp was about.
It was a moment that history will remember.
Lipa Shmeltzer released his new album "Gevaldig" and was signing personal copies for his excited fans. Every person in the house wanted to hold the album signed by Lipa and get it directly from the world renowned performer.
There were fans from all over NY and NJ that drove in for this momentous occasion. Fans from Teaneck, Lawrence, Monroe and beyond stood shoulder to shoulder drinking in Lipa's words as he shared the story of his transformation. What a Kiddush Hashem!
Then came the tear jerking moment. There wasn't a dry eye to be found as Lipa encouraged the brother of a newly diagnosed cancer patient with a heartrending rendition of "Refueni".
Monday brought Don Stern and his fascinating musical education which he imparted to the enraptured children. He shared information about different genres of music and engaged the children in a lively Q and A session about his musical journey.
Wednesday night was a musical utopia for the excited fans. Dovy Meisels performed live and the house was full. Children, teens and adults clamored for a spot and stood magnetized as Dovi put his heart and soul into his performance. The pre Purim shoppers took a much needed respite and relaxed to the irresistible singing.
We're gearing up for another music legend tonight. Ari Hill, straight from Israel is coming to Eichler's of Boro Park! Masses of excited music lovers are waiting with bated breath to meet the new superstar they've heard about, but never seen! Ari will be performing live! Nobody is ready to pass this one up.
The week is set to finish with a bang. We're saving the big moment for last. On Sunday, Michoel Schnitzler, all the way from Florida, will lead a "Night of Yiddishe Nigunim" where he will sing old classics and reminisce about Jewish music of old. His fans can't believe their luck.
The happy shoppers cannot get enough of the discounted CDs lining the shelves of Eichler's of Boro Park. Every album is 10-50% off, with some albums as low as $2 a piece! For those that live overseas, no worries! Shopeichlers.com is participating in all of the discounts.
If you've been here, you know. If you haven't, what are you waiting for??
See you there.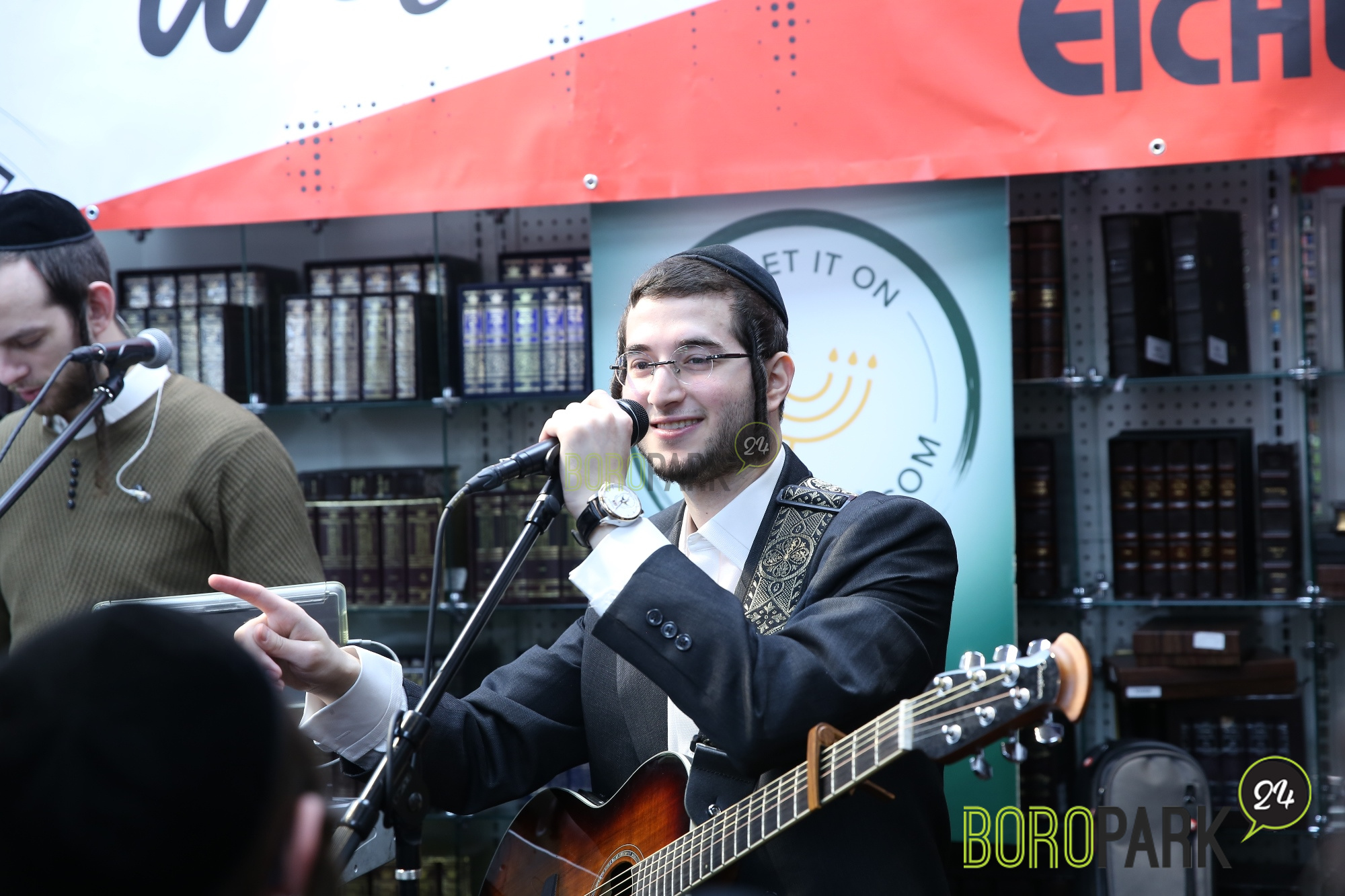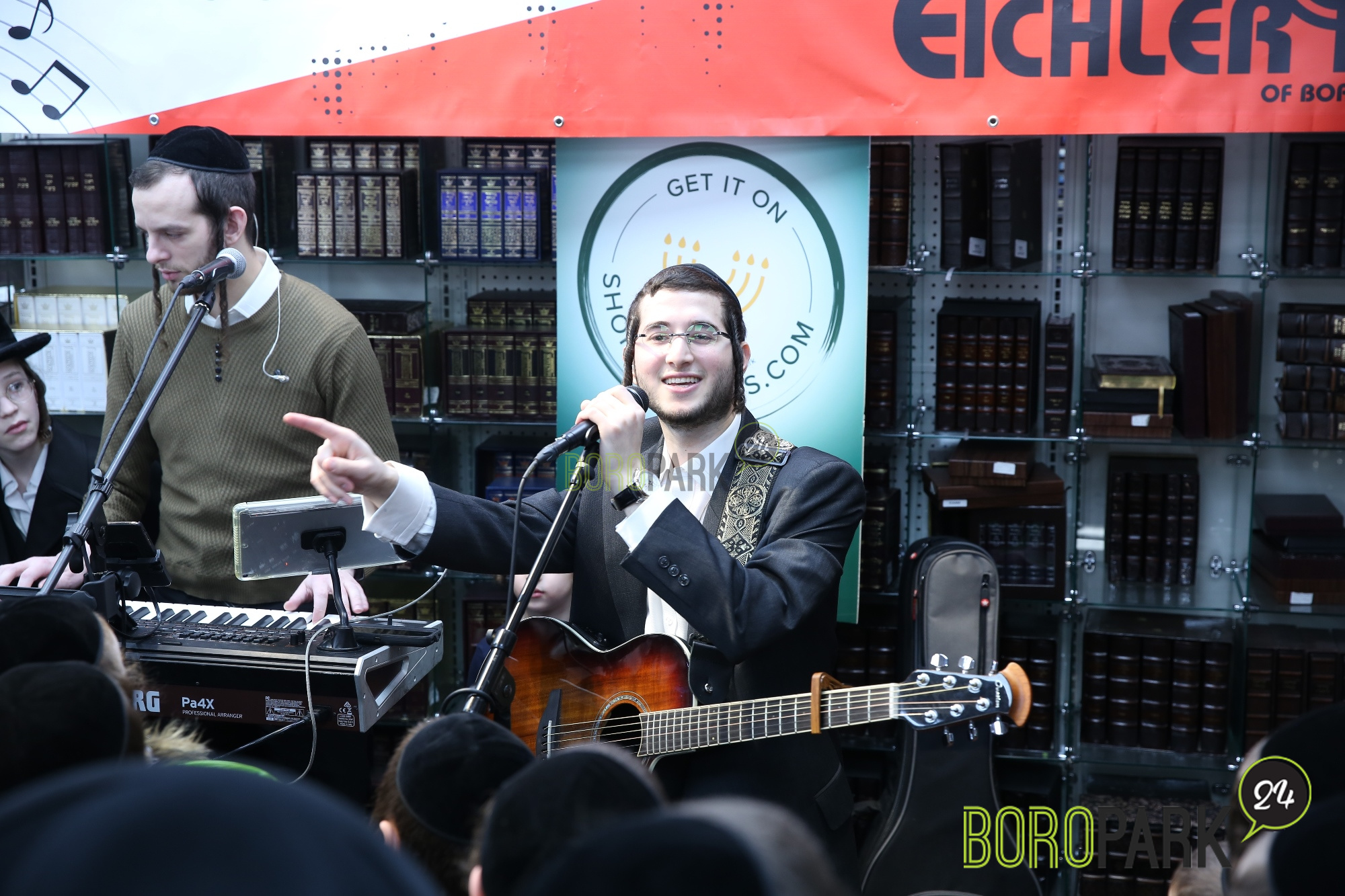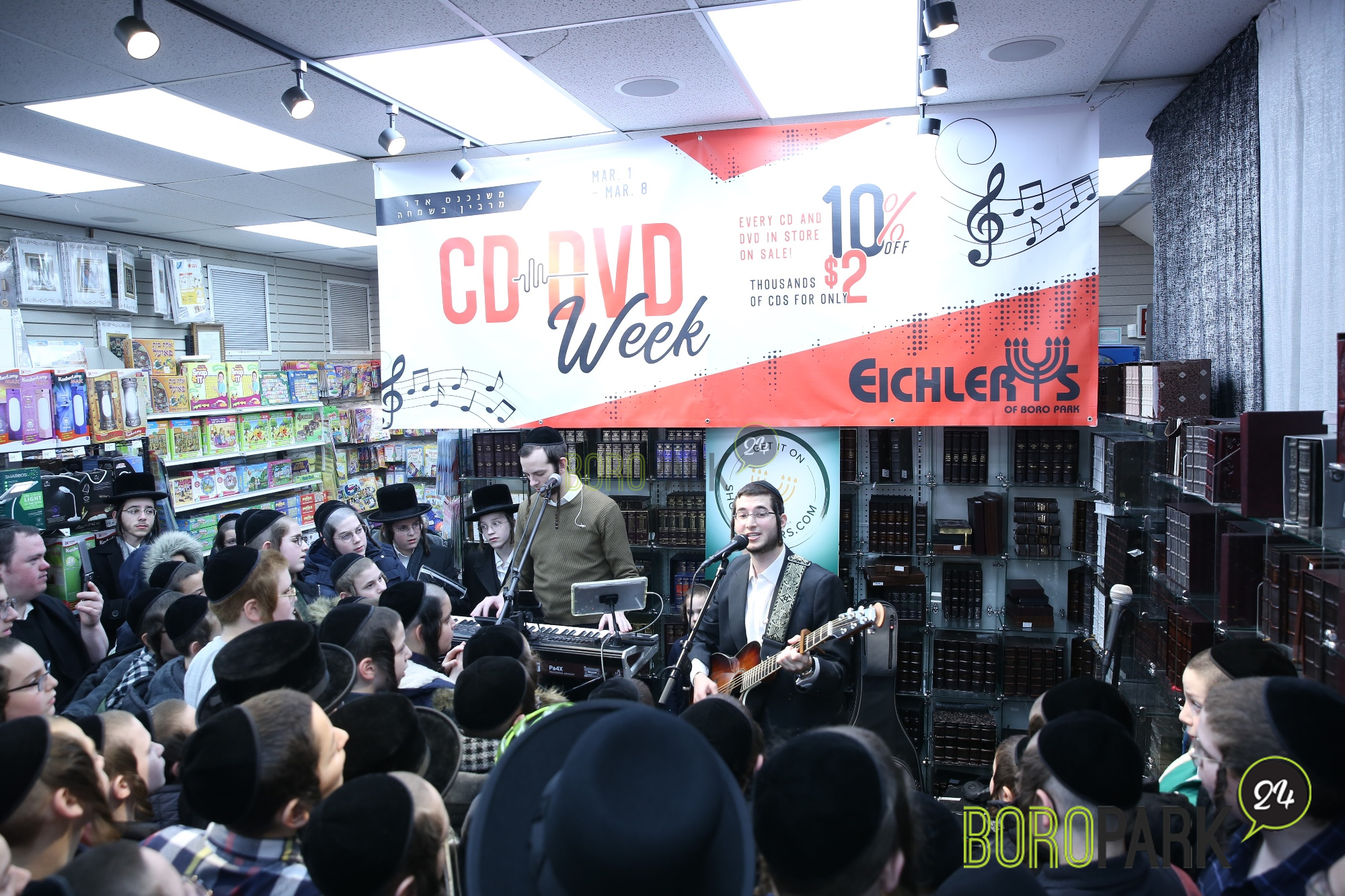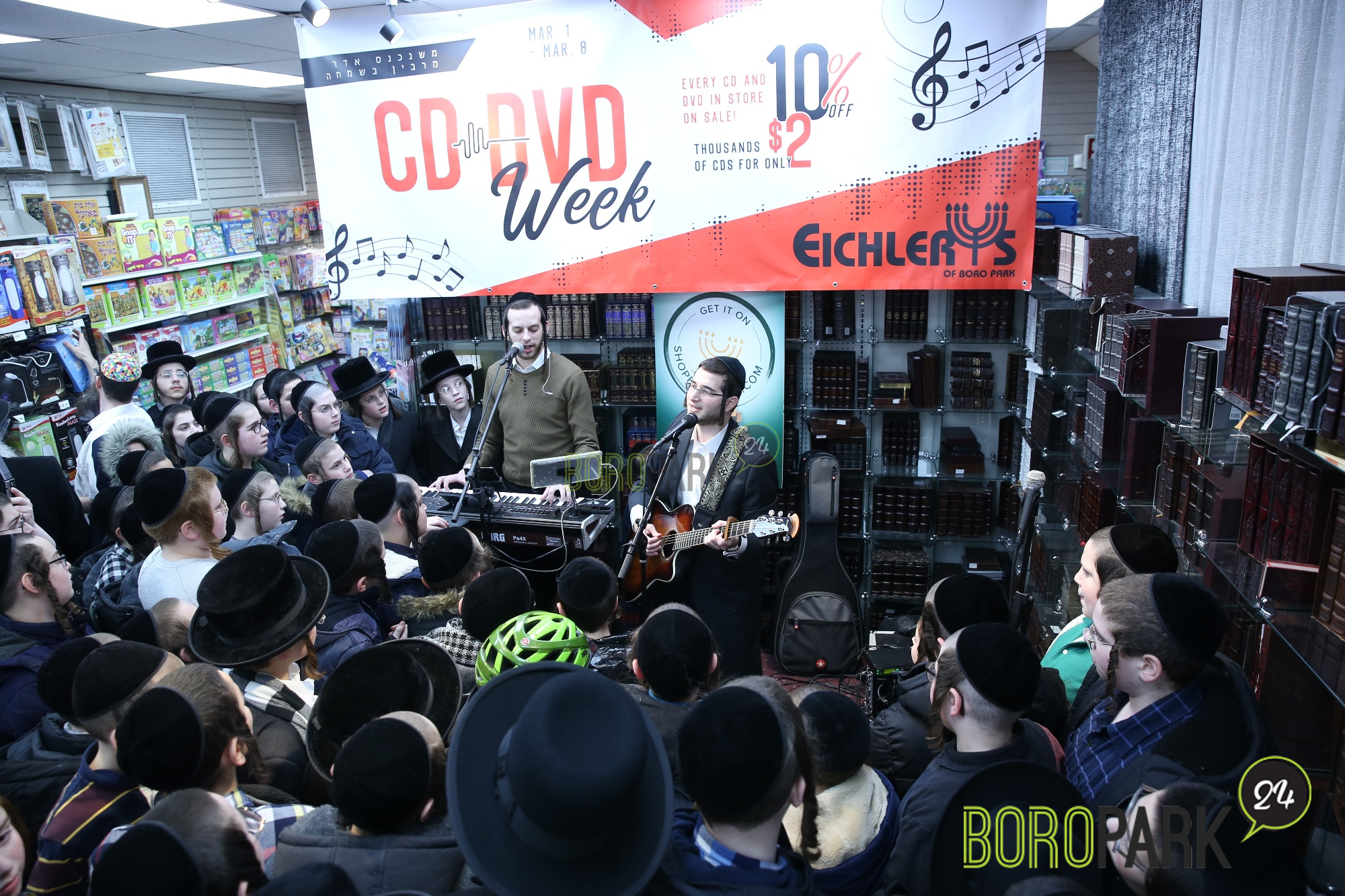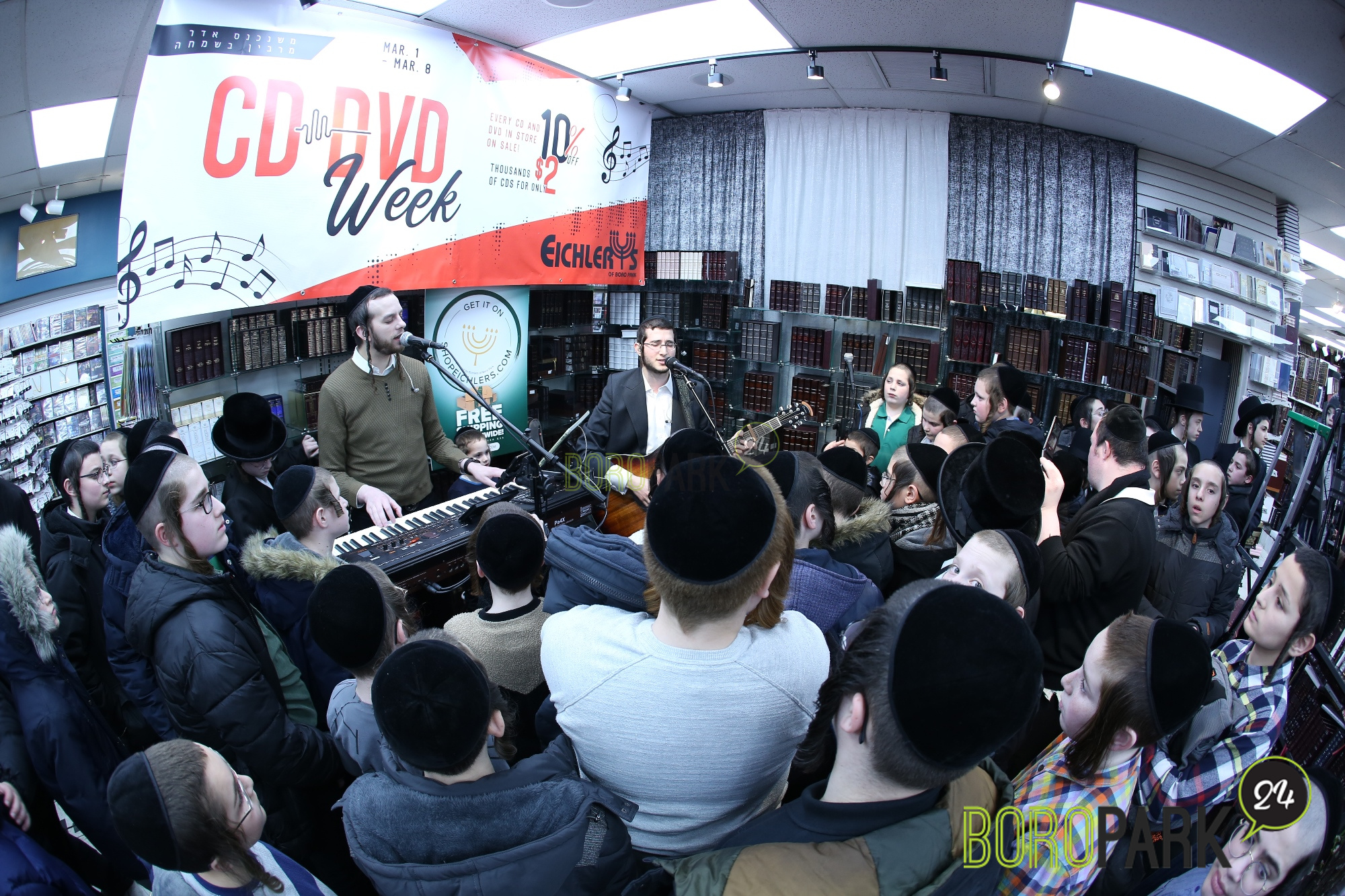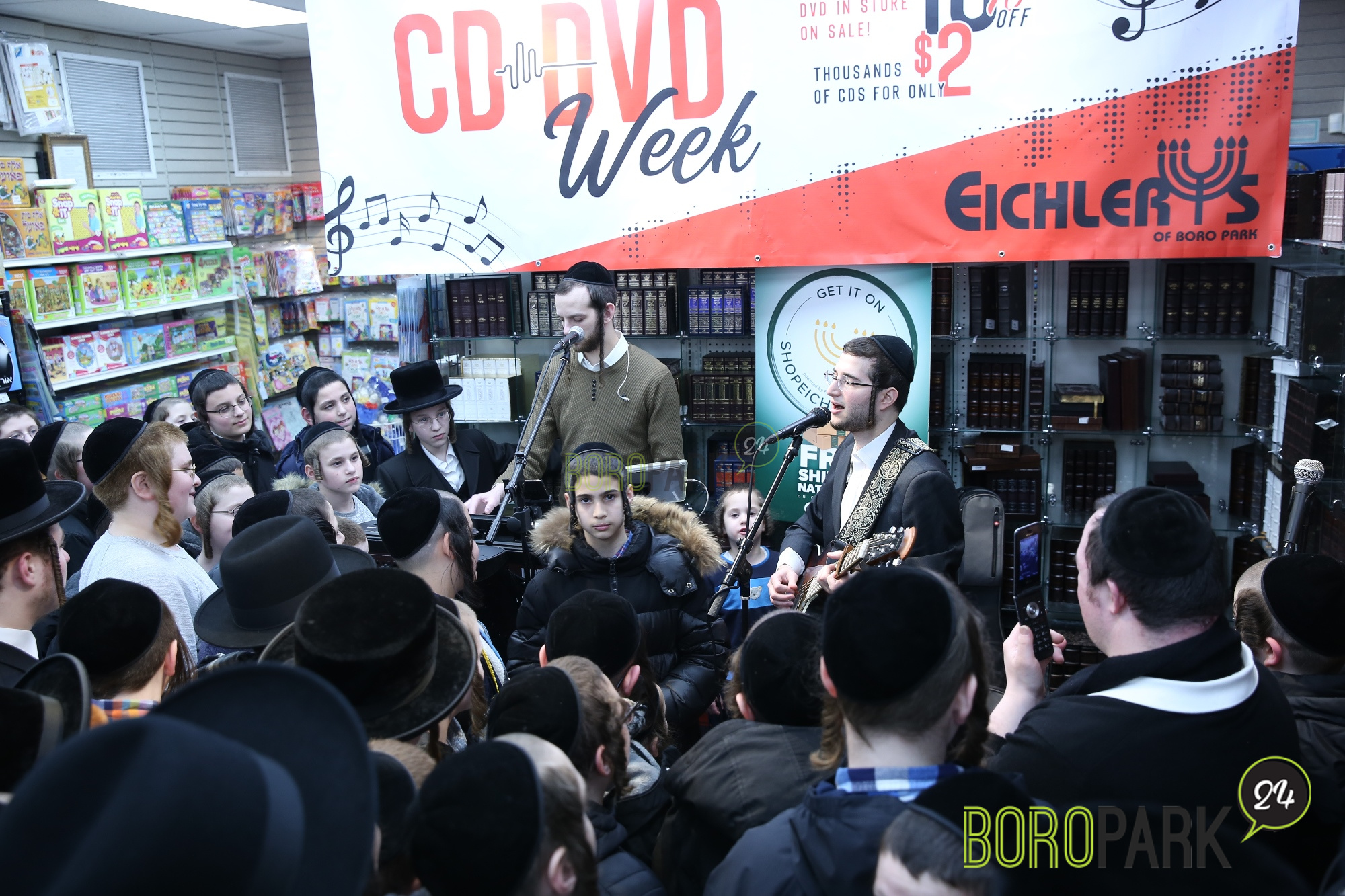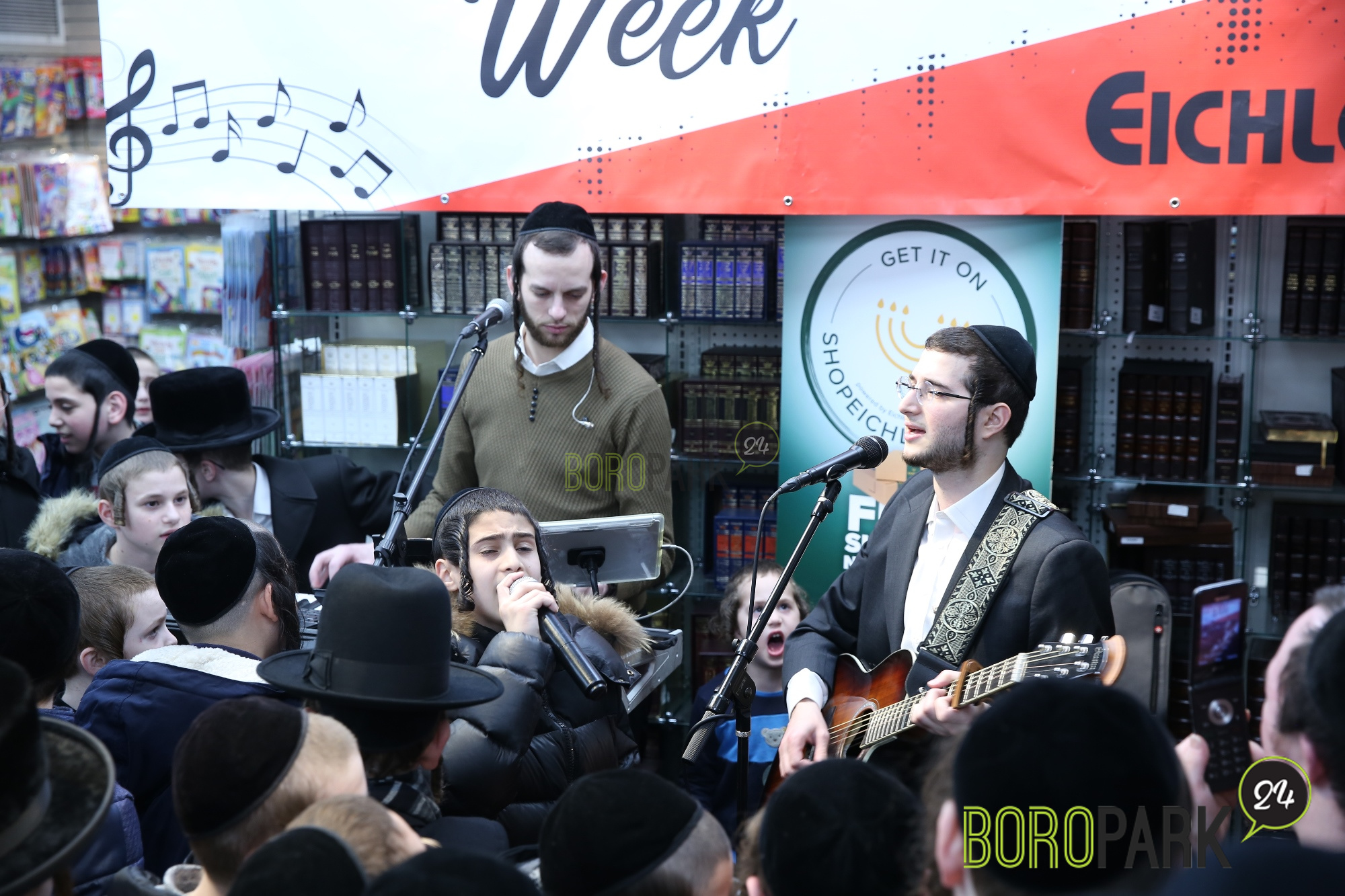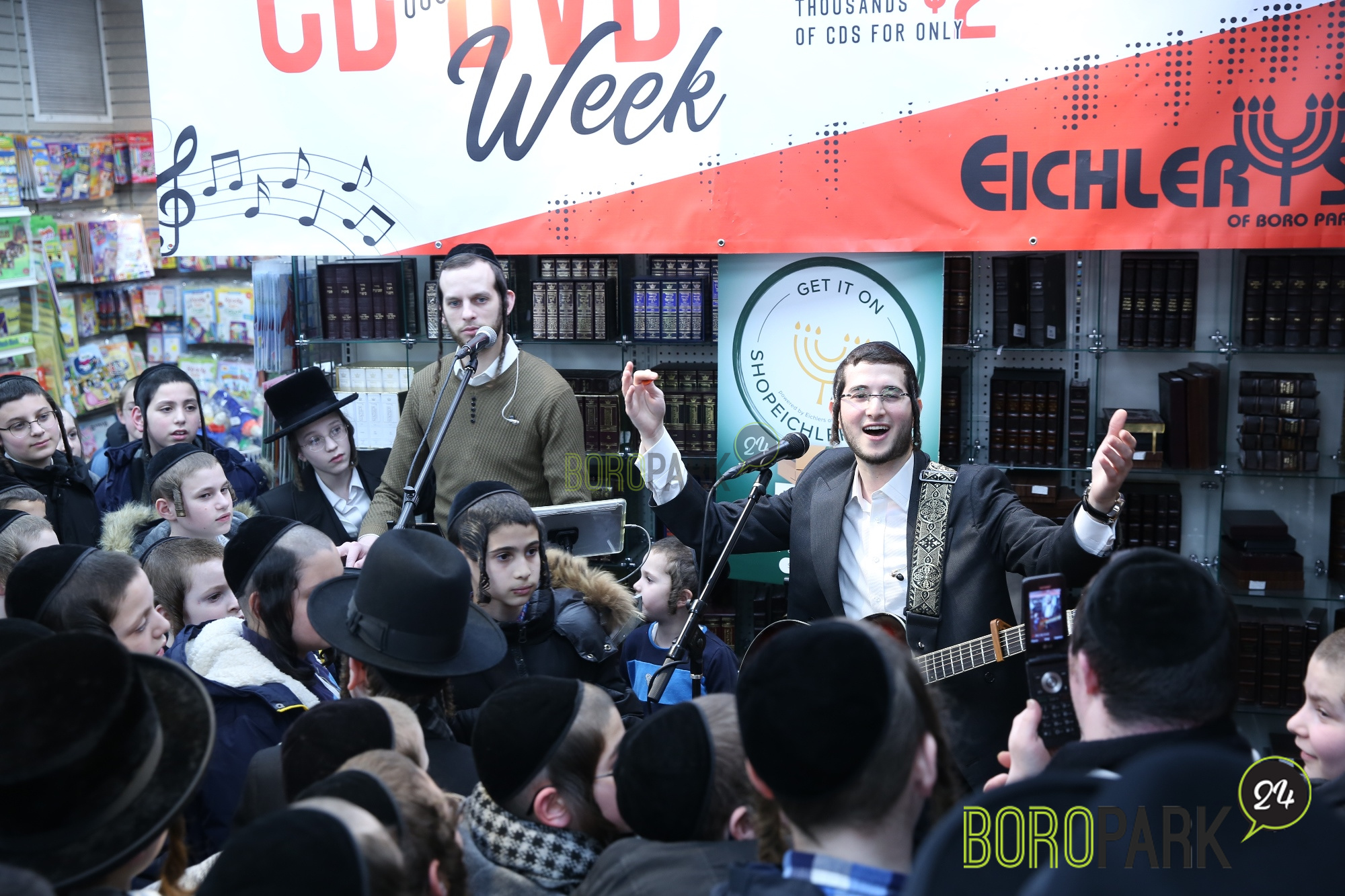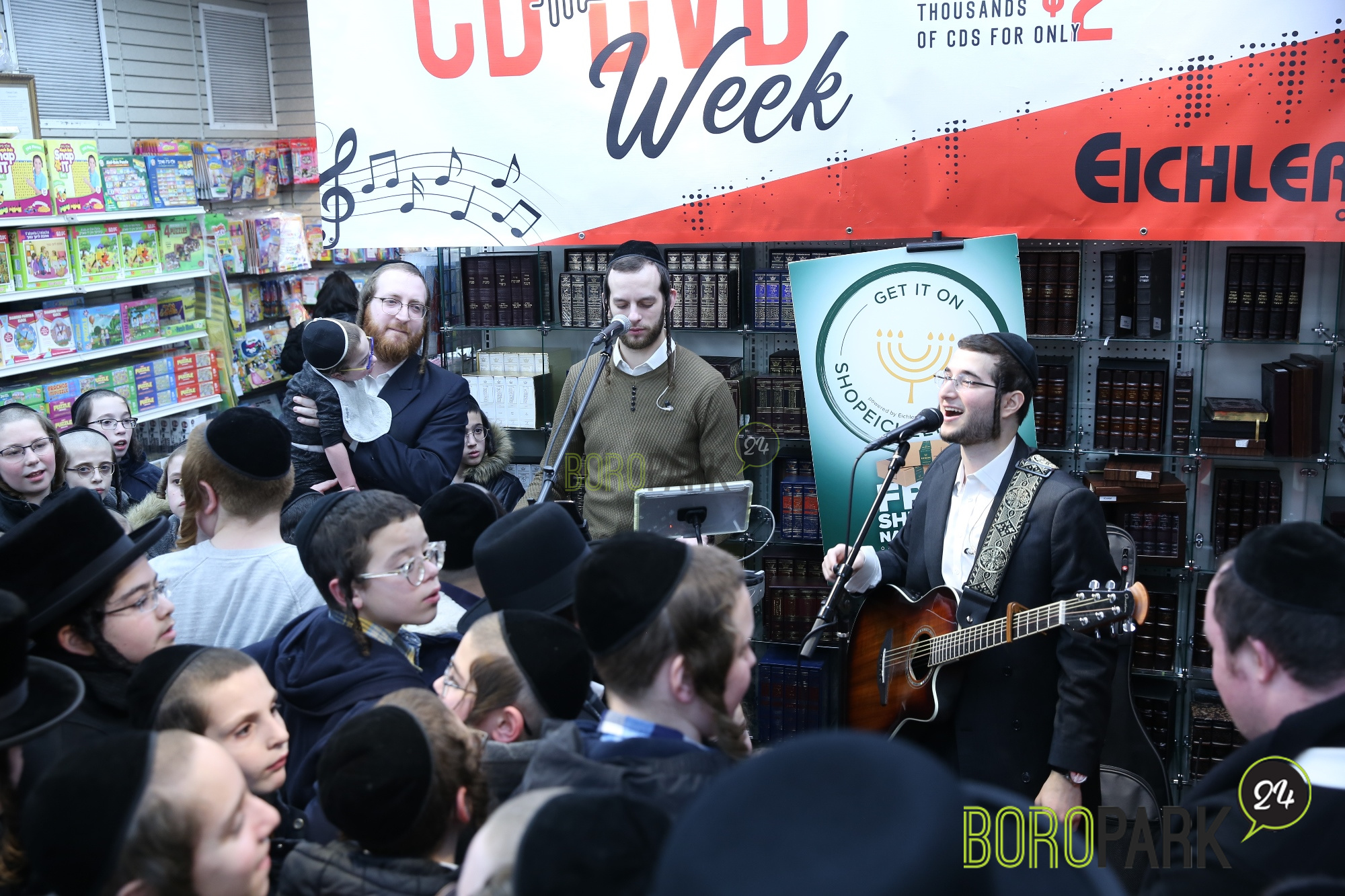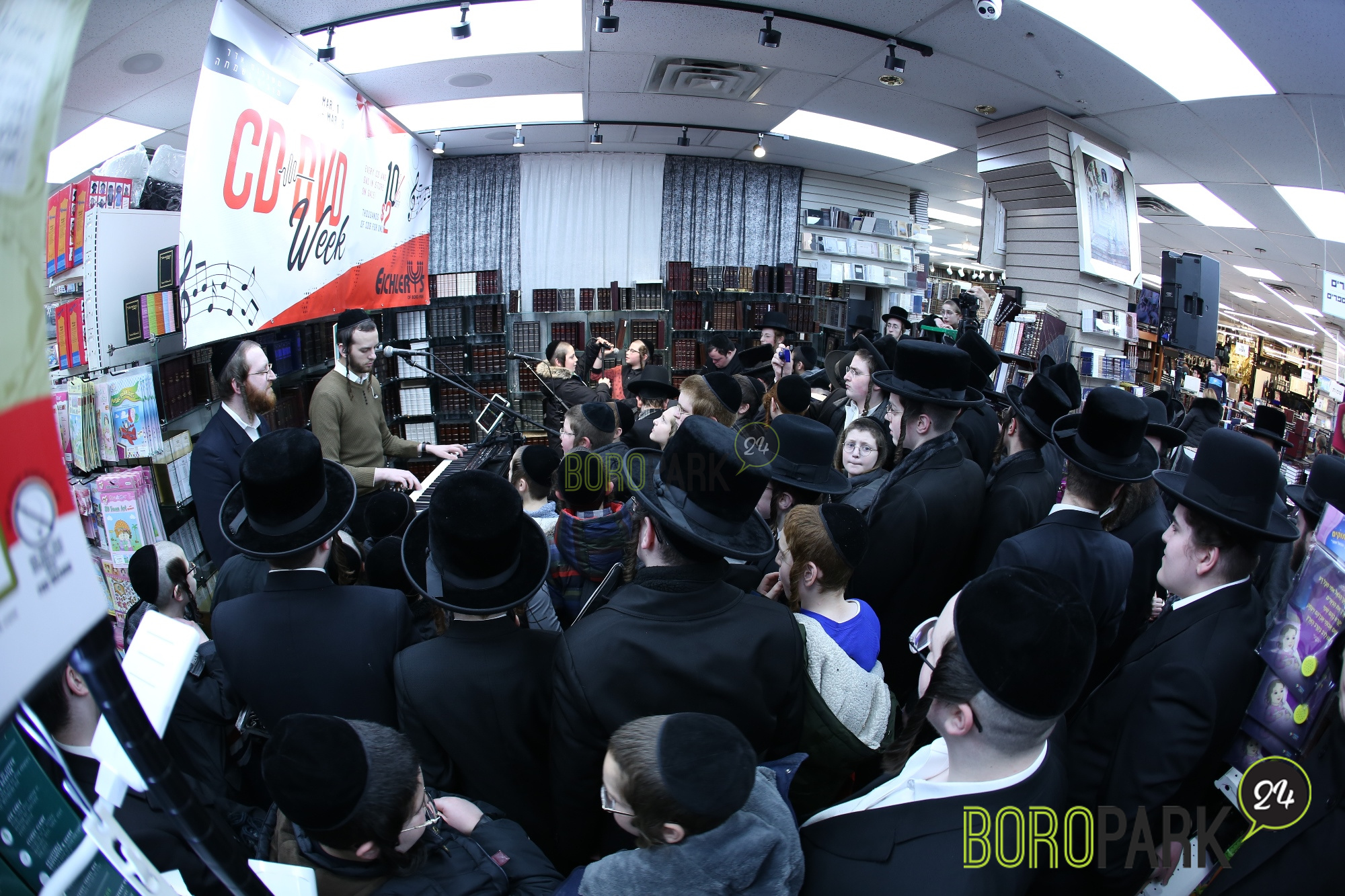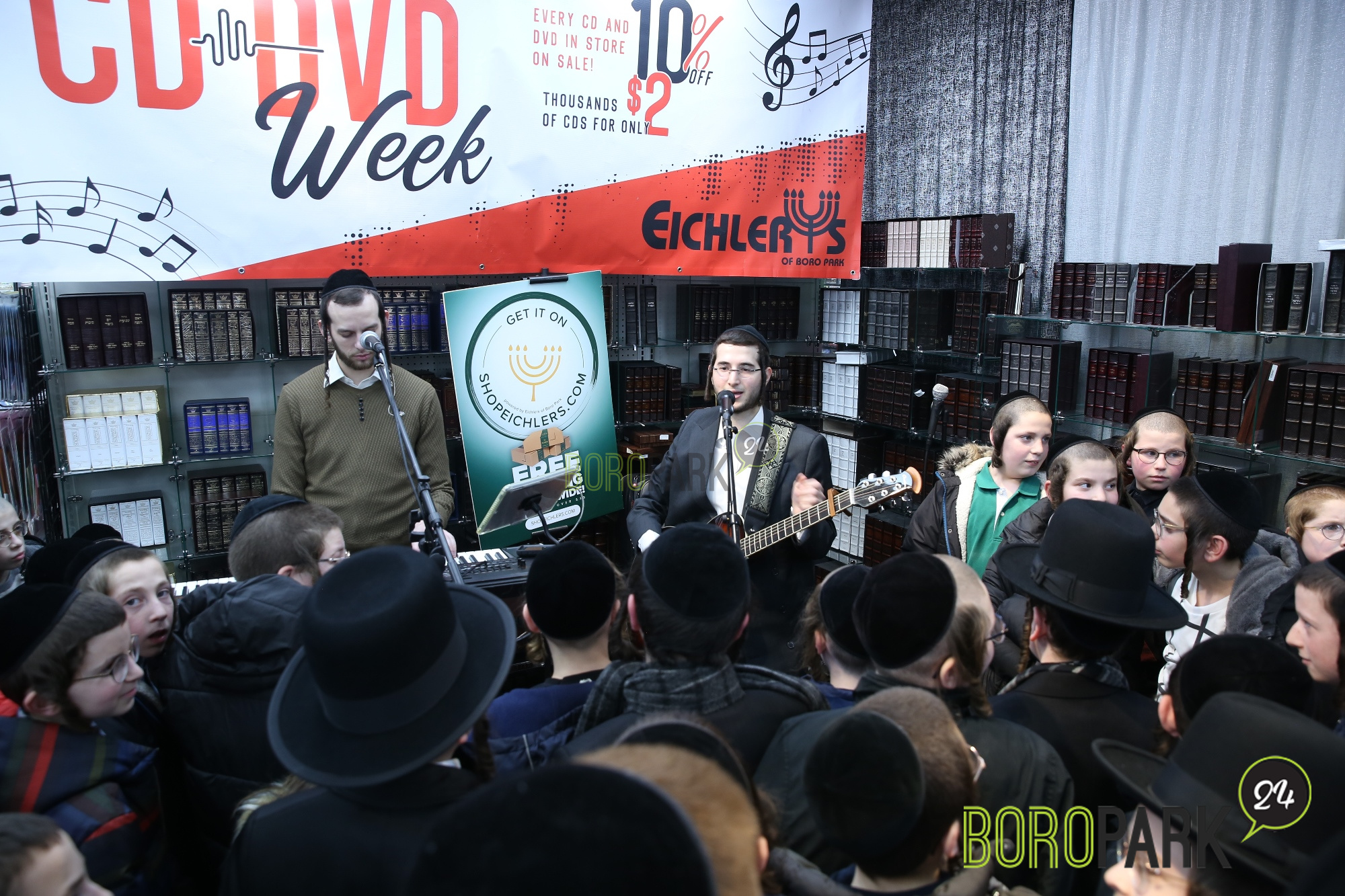 Subscribe
to get BoroPark24's email updates
Be in the know
receive BoroPark24's news & updates on whatsapp
Start Now