Many Capacity Restrictions on Businesses in New York to End on May 19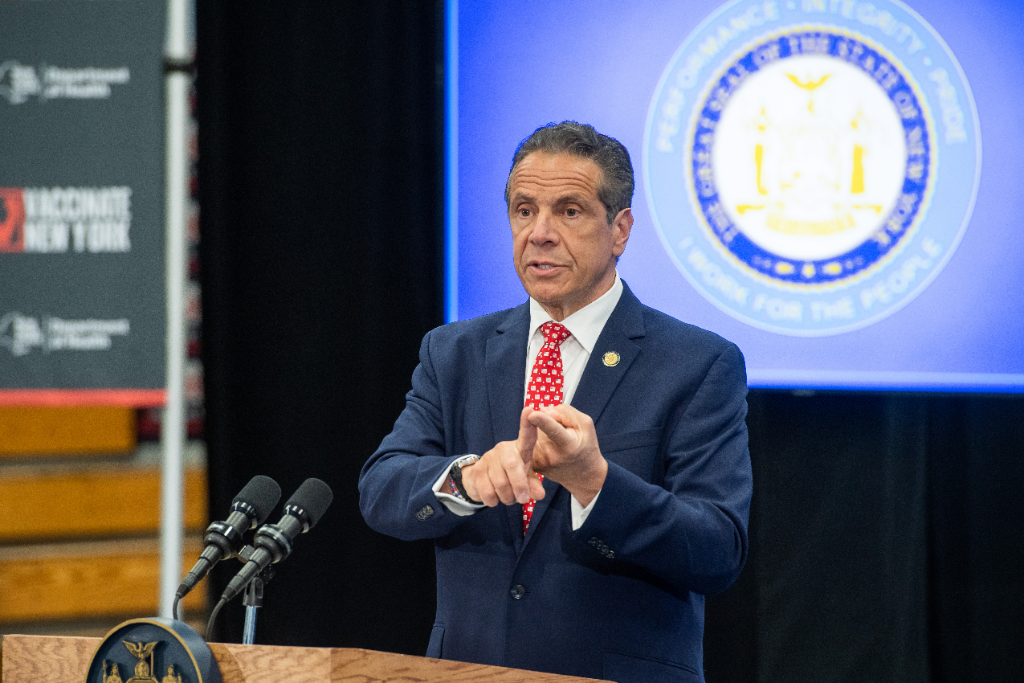 By Yehudit Garmaise

Gov. Andrew Cuomo is lifting most state-mandated COVID-related restrictions will be lifted on businesses on May 19.
"This is a major reopening of economic and social activity," said Gov. Andrew Cuomo, who explained that restrictions will be lifted on retail, food services, gyms, fitness centers, amusement parks, family entertainment, hair salons, barber shops, and offices. "I believe in the trajectory [of decreased COVID rates] we are seeing."
In addition, restaurants, museums, theaters, and Broadway will be open on May 19, on which day large outdoor stadium capacity will go to 33%.
On May 17, curfews on outdoor food and beverage service also will be lifted, the governor announced.
Per guidelines of the US Centers for Disease Control and Prevention, however, New Yorkers must still maintain 6-feet of space between people, unless they are vaccinated or have had recent negative COVID tests, Cuomo said.
"If you want to go to a social event, get vaccinated," Gov. Cuomo said.
On Thursday, Mayor Bill de Blasio announced that New York City will be fully open on July 1.
However, Gov. Cuomo was reflective about the "tremendous damage that has been done" as the state awaited its reopening.
"Yeah, we are reopening," Gov. Cuomo said. "But the [only] goal is not just reopening. A lot damage was done on a lot of levels: psychological damages, divorce, children who were left at home for a year and didn't socialize. What is the effect on people who have been isolated from loved ones?"
Gov. Cuomo said that now is a time to "re-build and re-imagine New York," just as the state did after 9/11 and Hurricane Sandy.
"If the house gets knocked down, we are going to build a better house than ever before," Gov. Cuomo said. "[Rebuilding in smart ways] is part of being 'New York Tough.'
"Yes, you knocked us down, but we are going to get up, get up smart and strong and united and make this an opportunity to rebuild a New York that has never been built before: cleaner, safer, and more economical.
"We are going to use our competitive advantage: We are fast, good and smart, and we are going to come out of this reset before our other competitors.
"This can be a moment for a New York renaissance."
(Photo by: Darren McGee- Office of Governor Andrew M. Cuomo)

Subscribe
to get BoroPark24's email updates
Be in the know
receive BoroPark24's news & updates on whatsapp
Start Now