Kossover Rebbe Declares Yom Tefilla Over Coronavirus Spread
Boro Park – Fears over the rapid spread of coronavirus is leading one rebbe to declare a yom tefilla to daven that the disease be eradicated and not harm anyone.
The Kossover rebbe, a prominent leader in Boro Park, called on his chassidim to gather at 6 p.m. on Monday, Taanis Esther, and say Tehillim.
The virus had its beginning in China, but has since spread to nearly 100 people in New York, including dozens of Jews.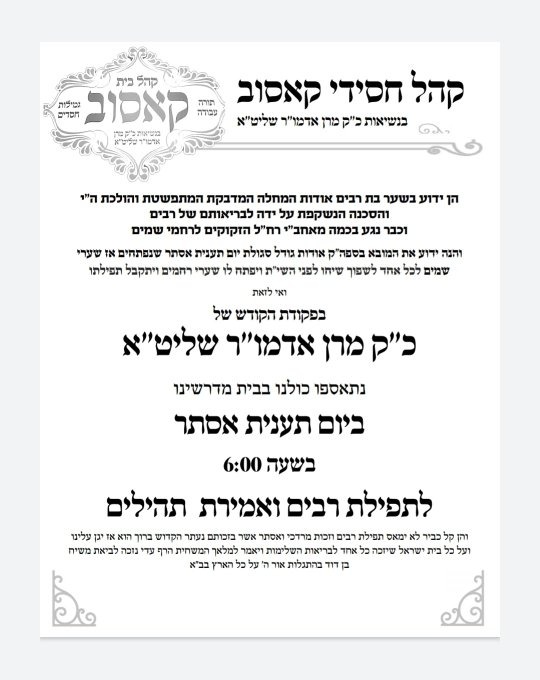 Subscribe
to get BoroPark24's email updates
Be in the know
receive BoroPark24's news & updates on whatsapp
Start Now