COVID Hospital Rates Drop Sharply, but Gov. Cuomo Not Ready to Drop Masks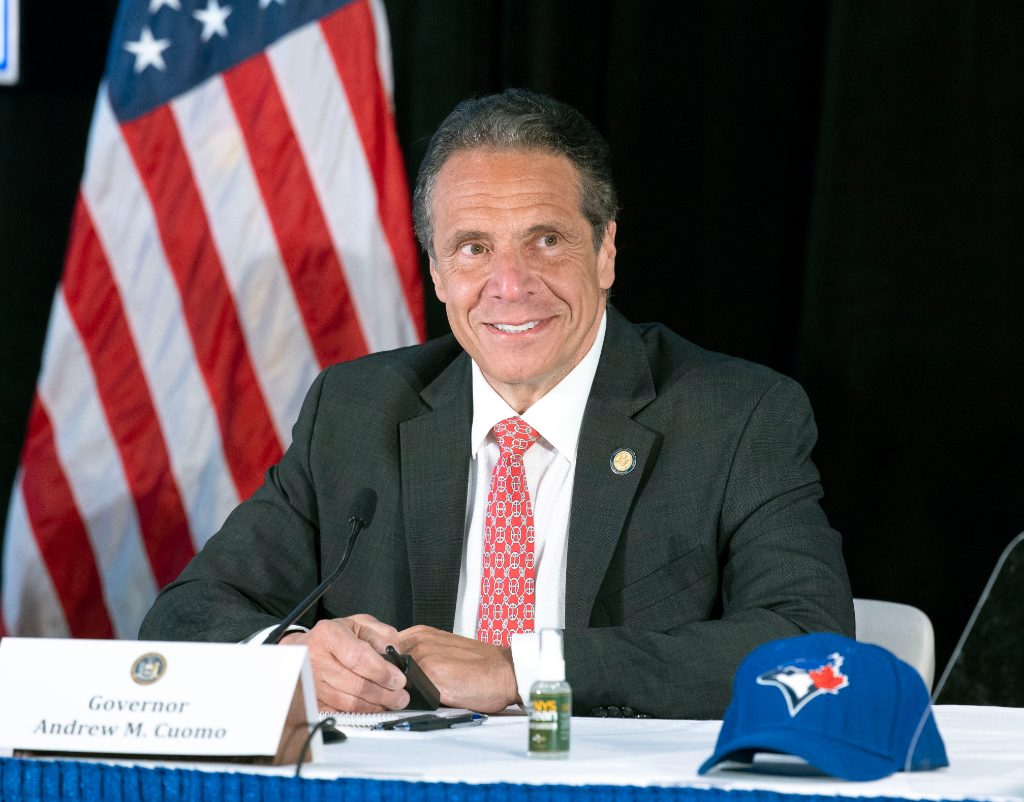 By Yehudit Garmaise

Gov. Andrew Cuomo announced today that the number of New Yorkers who were hospitalized today with COVID was 1,767, which is the number this week that fell way below 2,000, for the first time in 6 months. At the peak of the pandemic in April 2020, the number of COVID patients hospitalized in New York was 18,825.
The state's COVID positivity rate today is 1.01%, while the national rate is 4%.
"In New York, all the arrows are headed in the right direction," Gov. Cuomo said yesterday.
In addition, the governor pointed out, "One thing is clear: As the number of vaccinations goes up, the positivity comes down.
"So, the state is doing everything we can to get vaccinations up.
"The message is vaccinate, vaccinate, vaccinate."
After vaccinating more than 16 million residents of the state of New York, more than 60% New York have at least one dose, the governor said.
"And we are going to continue until we get that number as high as possible."
Yesterday, although both the U.S. Centers for Disease Control and Prevention and Anthony Fauci, MD, the director of the National Institute of Allergy and Infectious Diseases, said that Americans who are vaccinated no longer have to wear masks or socially distance indoors or out, Gov. Andrew Cuomo said he and Health Commissioner Howard Zucker, MD, were still deciding whether to adopt the new guidelines.
"In New York, we have always relied on the facts and the science to guide us throughout the worst of this pandemic and in our successful reopening," the governor said yesterday. "We have received the newly revised guidance from the CDC regarding mask wearing and social distancing for those with vaccinations and are reviewing them in consultation with Dr. Zucker and our partners and health experts in surrounding states."
The governor also warned yesterday, "If you think COVID is over: it is not.
"Twenty-five people died of COVID today.
"As we near the light at the end of the COVID tunnel, it is imperative that we remain vigilant in our fight against the virus and continue to adhere to safety measures in place."
(Photo by: Mike Groll/Office of Governor Andrew M. Cuomo)

Subscribe
to get BoroPark24's email updates
Be in the know
receive BoroPark24's news & updates on whatsapp
Start Now