Chabad Kinus HaShluchim Meets Online for the First Time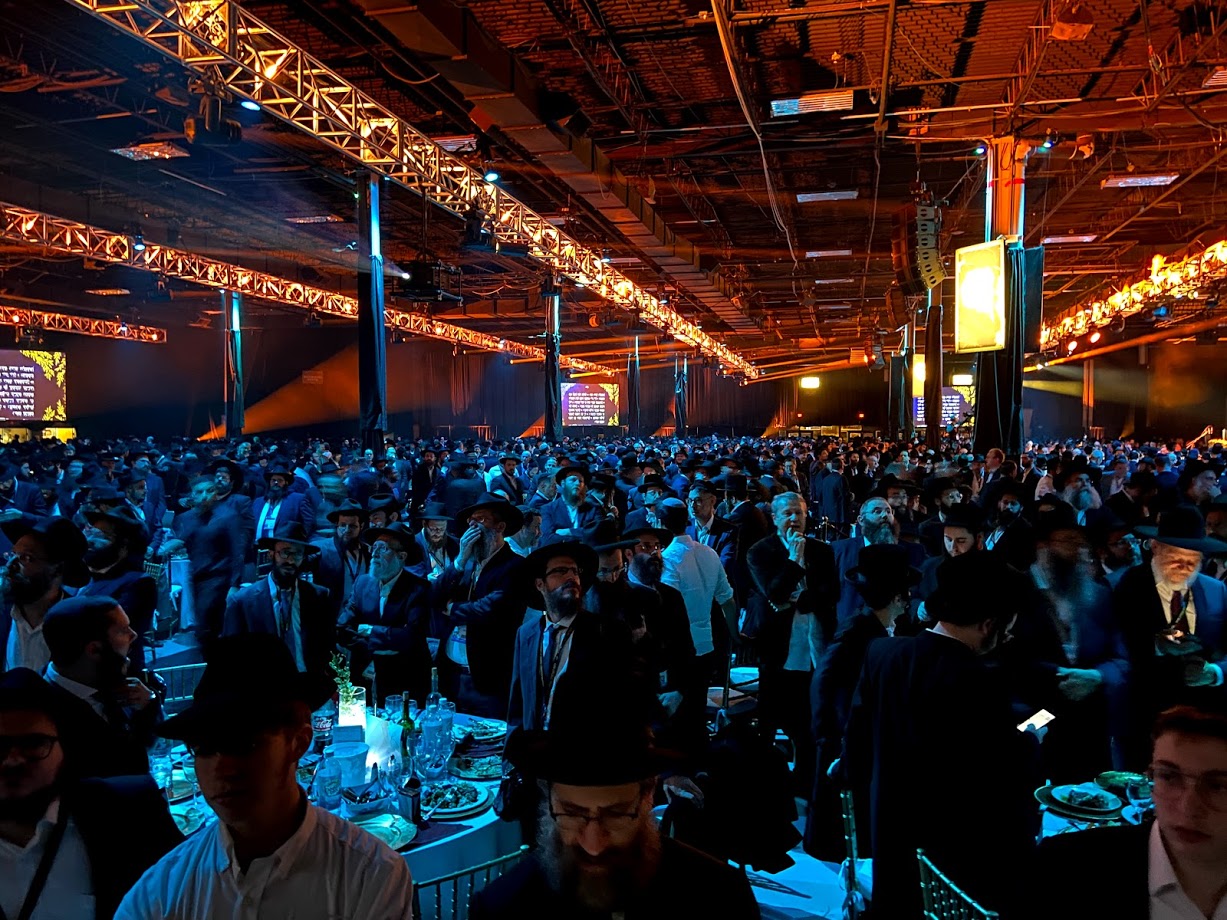 For the first time in 37 years, America's largest Jewish gathering, the Kinus Hashluchim, the Conference of Chabad-Lubavitch Emissaries launched its annual, inspiring program online because of the COVID-19 pandemic.
The virtual meeting, to which 5,000 Chabad-Lubavitch shulchim and thousands more lay leaders, family members, and other guests, are expected to attend, is a yearly event in which attendees enthusiastically return to Crown Heights from the far-flung posts to which they have been sent, originally by the Lubavitcher Rebbe, to build and strengthen the physical and spiritual needs of Jewish communities.

"While this is a far cry from the real thing, it will serve as a reminder that Chabad around the world is here for every single Jew in all situations," said Rabbi Dov Newman, a Chabad rabbi in West Los Angeles. "It is the highlight of our year, an opportunity to meet old friends, share experiences, and to remind ourselves that we are the biggest force of positivity in the Jewish world."

Ever since 1983, the Kinus Hashluchim has been a place where shluchim gather in Crown Heights to share inspiration, ideas, and goals with each other, and they report leaving rejuvenated and ready to carry on their work with renewed vigor and enthusiasm.

Some say the event is "the best Shabbos of the year," one that gives them koach for the rest of the year.

One innovation to deal with the different time zones is a "rolling melava malkah" that will begin after Shabbos ends in New Zealand and then will continue around the globe, concluding in Alaska more than 24 hours later.

This year's Kinos Hashluchim, which concludes, as usual, with a Grand Event/virtual banquet on Sunday, will feature speaker attorney Nathan Lewin, who for 60 years has successfully argued for the First Amendment rights and civil liberties of Orthodox and Chassidic Jews.
Rabbi Mendel Kalmenson, of London, who, among several other books, wrote the excellent "Positivity Bias," in which he uses the writings and teachings of the Lubavitcher Rebbe, to show readers how to view themselves and the world around them with positivity and simcha.

The Grand Event that will feature Lewin and Rabbi Kalmenson will live streamed on BoroPark.24, on Sunday starting at 1pm.

Subscribe
to get BoroPark24's email updates
Be in the know
receive BoroPark24's news & updates on whatsapp
Start Now