BDE: Mrs. Tova Fruchter a"h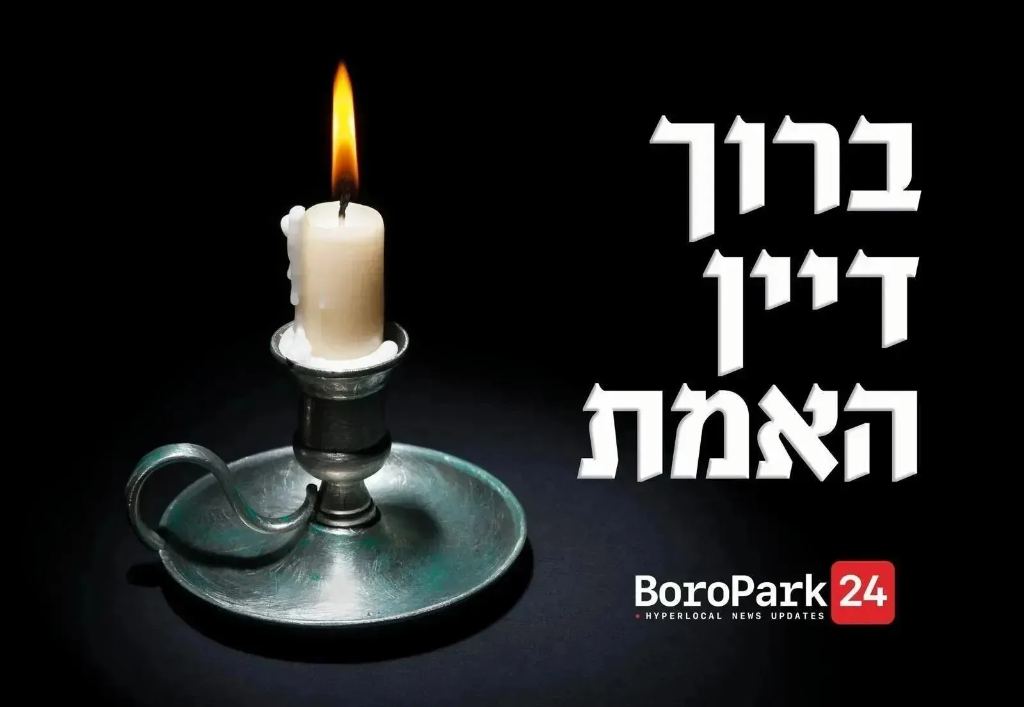 We are saddened to inform of the passing of Mrs. Tova Fruchter, a longtime Boro park resident who was niftar on Shabbos. She was 88.
The levayah will take place on Sunday morning at Shomrei Hadas chapel.
Born in Yerushalayim to Reb Eliyahu and Mindy Treitel, Toiba Hinda immigrated to the United States and married, establishing a beautiful family.
She was niftar in Boro Park on Shabbos.
Kevura will be at the Beis Moshe cemetery on Long Island.
Yehi zichra boruch.
Watch Live the Levaya of Mrs. Tova Fruchter a"h.
https://www.shomreihadas.com/http-webcast-funeralvue-com-events-viewer-45644-hashf77598648a84ed3f/

Subscribe
to get BoroPark24's email updates
Be in the know
receive BoroPark24's news & updates on whatsapp
Start Now