23 Rebbes Meet to Strategize, B'achdus, Their Next Step in Responding to DOE's Inquiries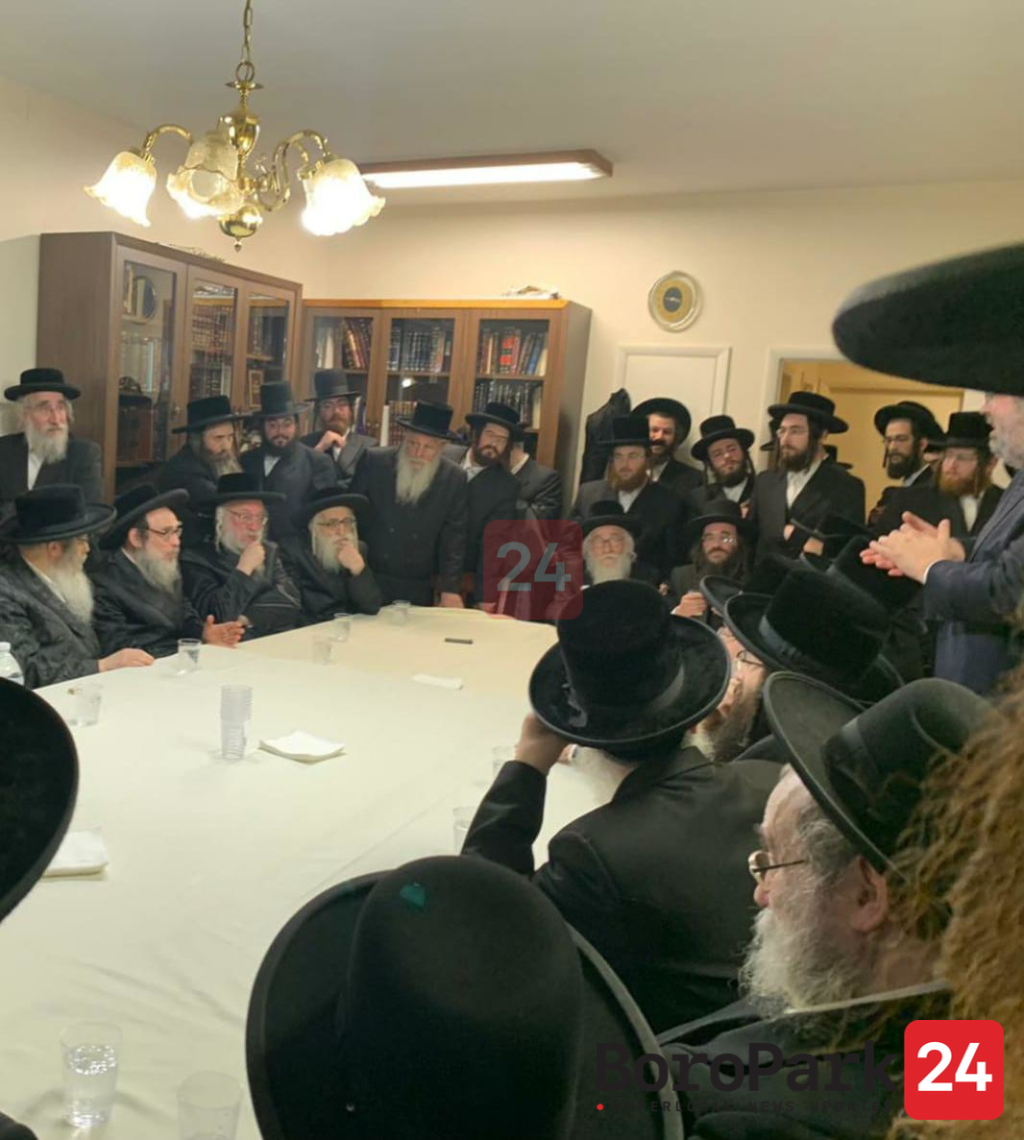 By Yehudit Garmaise

Twenty-three rebbes from Boro Park, Williamsburg, Monsey, and lawyer Avi Schick met this afternoon at the home of the Vishnitzer Rebbe in Williamsburg to strategize how, b'achdus, they will respond to the latest letter they received from the New York State Department of Education (DOE) sent out the heimish mosdos to continue its inquiries into their levels of both Yiddish and English education.
"The rebbes discussed if we answer, how do we answer, and whether they should answer together, or separately," explained Chaim Meir Markowitz, who was zocheh to attend the meeting. "The discussion was about how to go about it in the most united way."
Rabbi Naftali Weiss, a PEARL board member opened the meeting, and then Schick presented all the sides of the DOE's questions, before answering the questions of rebbes, who last met as a group just before Rush Hashanah last year at the home of the Munkatcher Rav in Boro Park to discuss the same chinuch issues.
Then, together the rebbes discussed the next step in their ongoing, seven-year fight to mosdos to decide for themselves how many hours, if any, secular education they will continue to provide.
"Hashem should help us that we should have a lot of hatzlucha," said Markowitz, who said it was a really Torahdik discussion about how to proceed with the DOE. "There are many ways to answer the government. All the gedolim were talking to each other, and they carefully took apart each issue."
The Satmar Rebbe of Williamsburg ended the meeting by saying that everything that the rabbinim of all mosdos, which all have different policies and practices concerning secular education, have done in the past years have done in this fight, has been done al pi das Torah with the haskamas of the all the rabbomin who were present.
"Nothing has been decided or done by yichidum, by private people, or by balabatim," Markowitz quoted the Satmar Rebbe as having said.
"It was such a kiddush Hashem to see how our leaders of K'lal Yisroel make the decisions that we faithfully follow," Markowitz said.
Subscribe
to get BoroPark24's email updates
Be in the know
receive BoroPark24's news & updates on whatsapp
Start Now