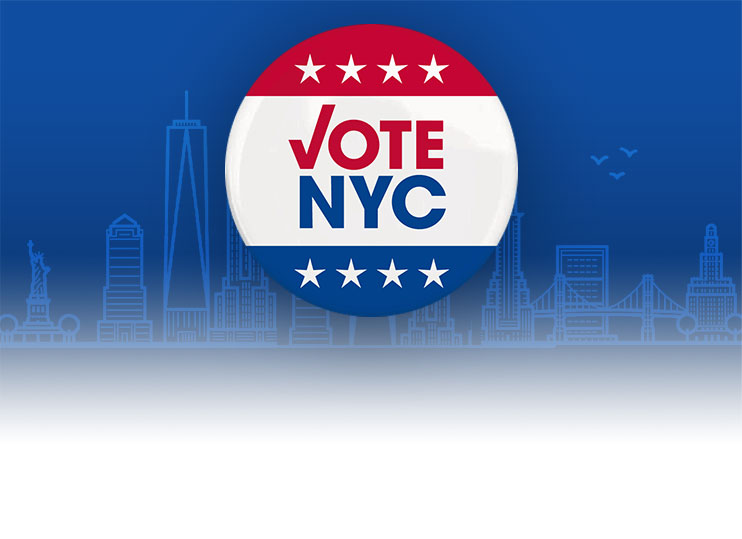 It doesn't matter who you vote for in today's citywide election, the main thing is that you show up and make your voice heard.
An elected official's willingness to help with community issues is directly affected by the voter turnout in an area. Politicians will be more responsive to a community where there was a higher voter turnout.
These elections will impact our everyday lives more than any other, including the presidential and midterm elections. The councilmembers, mayor, and other elected officials will make decisions about policing, tickets, security, crime, sanitation and more.
This year, voters will be able to vote on three referendum questions on the back of the ballot. Do some research to ensure you will be making an educated decision at the polls. The first question asks citizens to vote on whether there should be a constitutional convention to overhaul the state constitution. The public is asked this question every twenty years. If it is voted in, the convention would take place in 2019.
The second referendum would amend the constitution to allow judges to revoke or modify public employees pensions if they are convicted of a felony related to their work. It will not affect the pensions of already convicted public employees.
The third referendum would allow for limited development in the protected Adirondacks and Catskills mountains.
Here are the races that are taking place:
Mayor
Bill de Blasio (Incumbent)
Sal Albanese
Bo Dietl
Mike Tolkin
Nicole Malliotakis
Akeem Browder
Aaron A. Commey
Public Advocate
Letitia James (Incumbent)
Devin Balkind
Juan Carlos Polanco
Michael A. O'Reilly
James C. Lane
Comptroller
Scott M. Stringer (Incumbent)
Michel J. Faulkner
Julia Willebrand
Alex Merced
Borough President
Eric L. Adams (Incumbent)
Vito J. Bruno
Ben Kissel
City Council
District 33
Stephen T. Levin (Incumbent)
Victoria E. Cambranes
District 35
Laurie Cumbo (Incumbent)
Christine Parker
Jabari Brisport
District 37
Rafael L. Espinal (Incumbent)
Persephone S.J. Smith
District 38
Carlos Menchaca (Incumbent)
Carmen V. Hulbert
Delvis Valdes
Allan E. Romaguera
District 40
Mathieu Eugene (Incumbent)
Brian-Christopher A. Cunningham
Brian W. Kelley
District 41
Alicka Ampry-Samuel
Christopher O. Carew
Berneda W. Jackson
District 42
Inez D. Barron (Incumbent)
Mawuli K. Hormeku
Ernest Johnson
District 43
Justin Brannan
John F. Quaglione
Robert P. Capano
Angel Medina
District 44
Yoni Hikind
Harold Tischler
Kalman Yeger
District 45
Jumaane D. Williams (Incumbent)
Anthony Beckford
District 46
Alan Maisel (Incumbent)
Jeffery J. Ferretti
District 47
Mark Treyger (Incumbent)
Raimondo Denaro
District 48
Chaim M. Deutsch
Steven Saperstein
Find your polling site at nyc.pollsitelocator.com