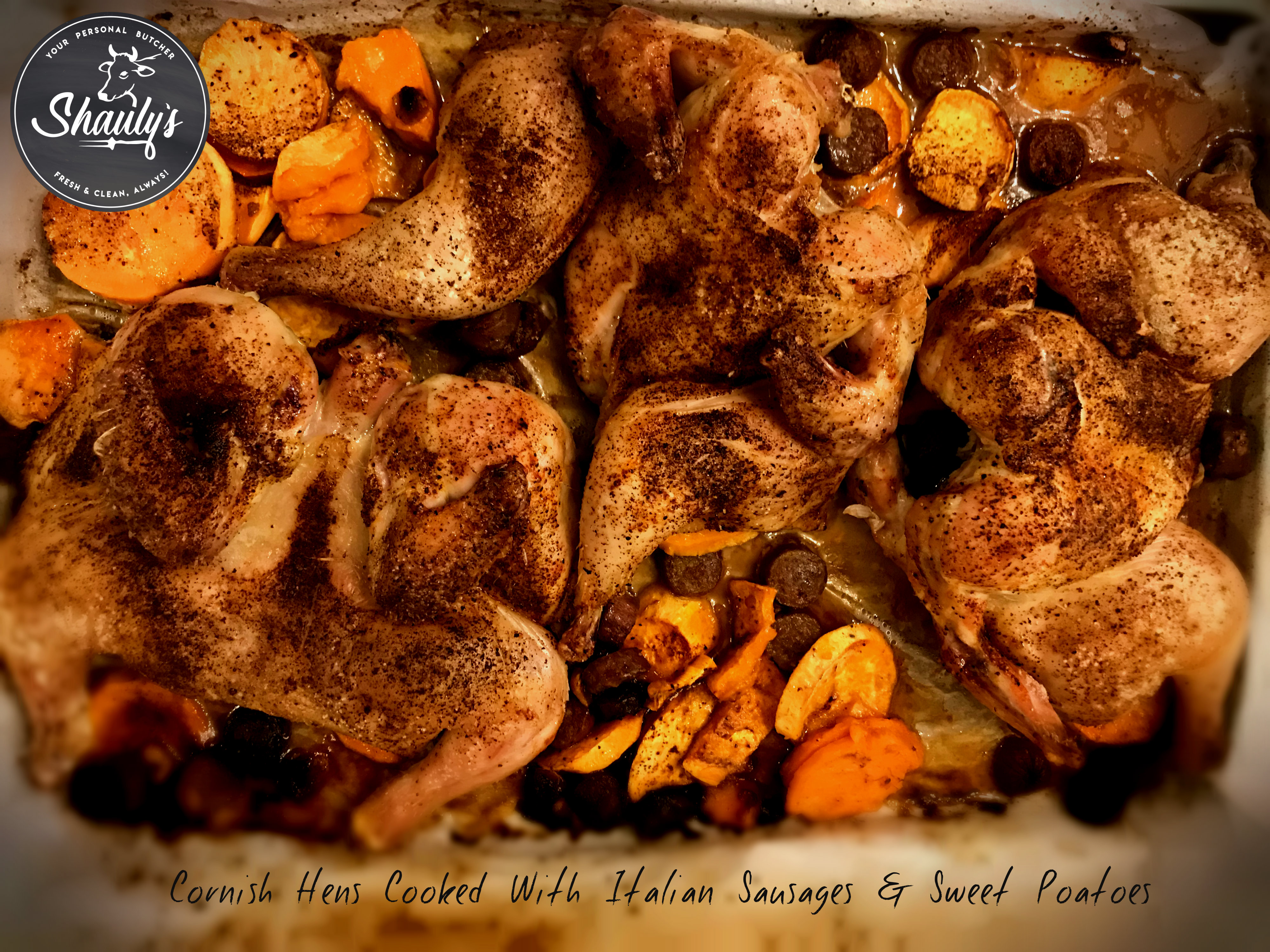 Cornish Hens are tiny whole tender chickens – every hen equals to about 2 portions
       Ingredients:
3 Cornish hens, butterfly each
2 medium sweet potatoes, cut into rings
½ head of garlic, chopped
1 pack sweet Italian veal sausages, cut into rings
1 tsp smoked paprika
1 tsp chili spice
salt, to sprinkle a little (cornsih hens are salty)
   Preheat oven to 400˚F.
Layer the garlic and sausages onto a parchment lined baking pan.
Add the cornish hens on top, skin side facing upwards.
Sprinkle the seasoning spices and then let it bake for about 90 minutes.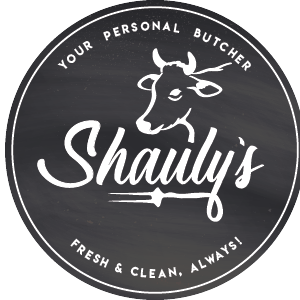 Sponsored content by Shauly's Meat – Your Personal Butcher – Fresh & Clean, Always!
visit us:1973 60th St. Brooklyn NY 11204 – P:718-236-2200
E: [email protected] –  Instagram: @ShaulysMeat