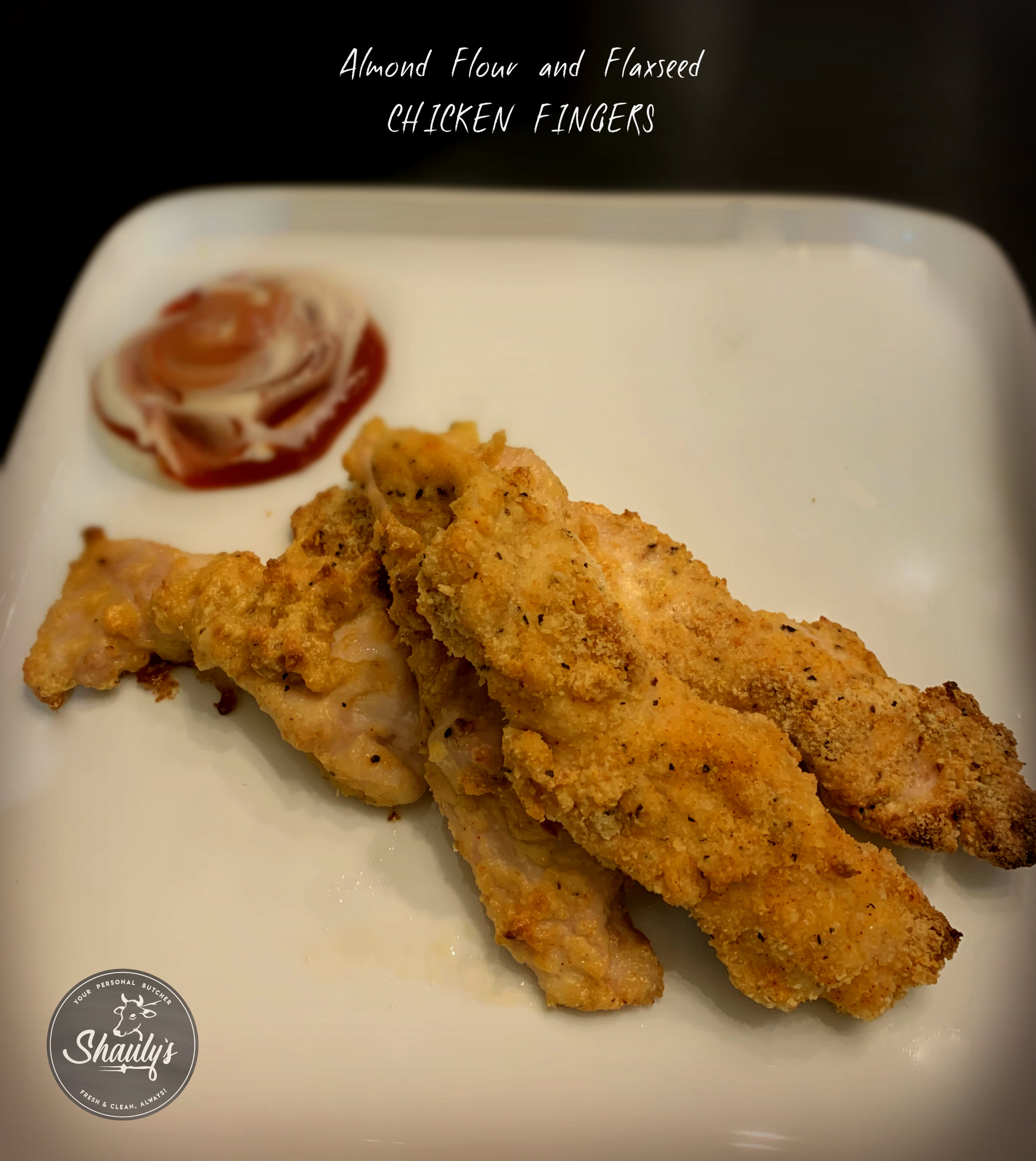 This surely is a healthier alternative to your regular breaded fried chicken.  Yield: 6 to 8 portions.
Ingredients:
• 1 ½ to 2lbs chicken finger strips
• 2 eggs
• 1 tbsp mayonnaise
• 2 frozen crushed garlic cubes
• salt and pepper, to taste
• 1 cup almond flour
• ¼ cup flaxseed
• oil, to spray
Rinse the chicken well.
In a bowl combine and mix together the eggs, mayonnaise, crushed garlic, salt, and pepper.
In a plate combine and mix together the almond flour and the flaxseeds.
Dip the chicken first into the egg mixture and then dredge it in the almond flour mixture.
For a double crust follow the coating steps one more time
Layer the coated chicken into a pan; spray some oil over it.
Bake it uncovered in a 450˚F oven for about 15 minutes.