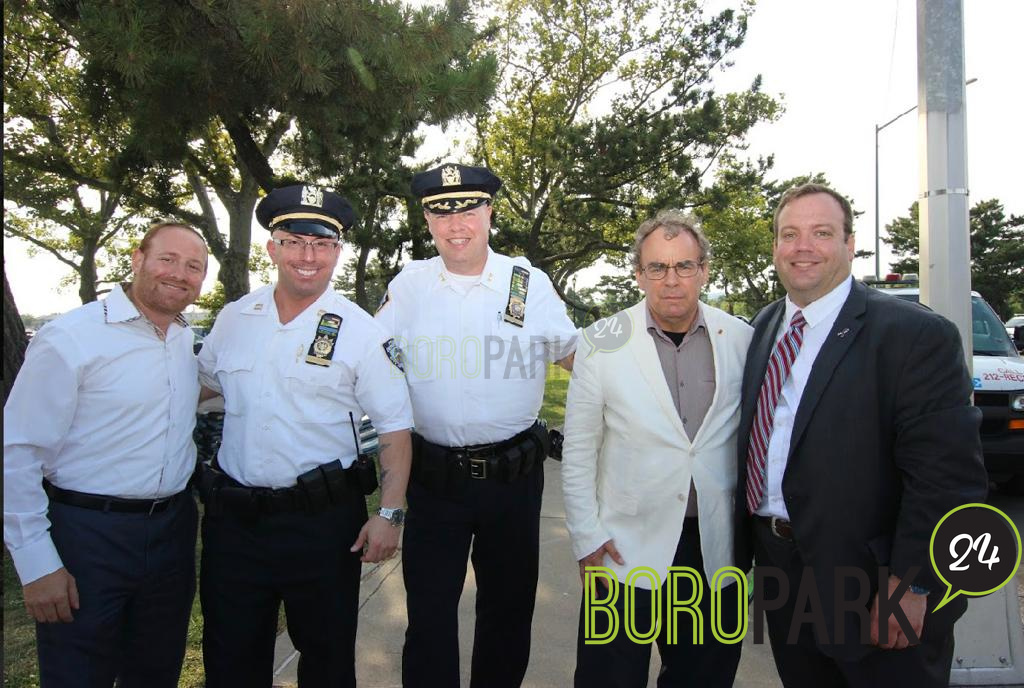 On Tuesday, August 7, 2019, the NYPD Patrol Borough Staten Island participated in the National Night Out Against Crime at Midland Beach Boardwalk Turtle Circle. 
This annual event demonstrated support for the police and encouraged the community to work with law enforcement to build a better city.  It featured crime-prevention safety tips and activities for children, including face-painting, rock-wall-climbing, and arts and crafts.
Both Mendy Mirocznik, president of the Council of Jewish Organizations of Staten Island, and Ari Weiss, chairman of the Council of Jewish Organizations Security Committee and coordinator of the Staten Island Shomrim represented COJO at this important event.
NYPD Chief Kenneth Corey, commanding officer of Patrol Borough Staten Island quipped that, "the key to building a safer New York is through effective communication with the members of the community.  COJO and the NYPD's communication is stellar and thanks to our strong relationship, the NYPD is in a better position to be responsive to the needs of Staten Island. COJO is concerned with the public safety and welfare of all of Staten Island. To this I credit and thank Mendy Mirocznik, Scott Maurer and Ari Weiss who truly care for all the residents of Staten Island."