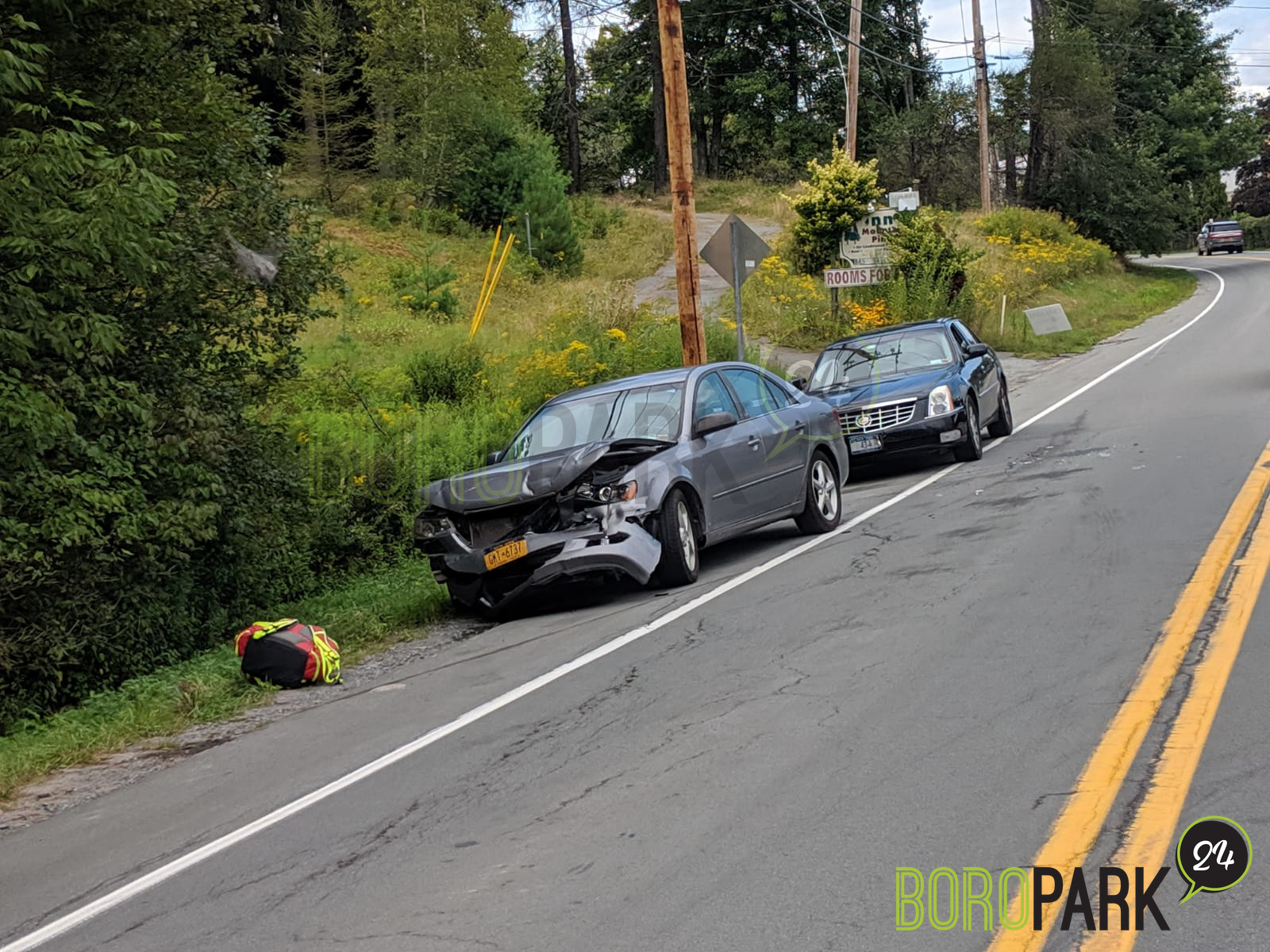 South Fallsburg – A mother and her infant baby was hospitalized with minor injuries this afternoon when the vehicle they were traveling in was involved in an accident in front of the Raleigh Hotel.
Hatzolah treated the two on scene, and then transported them to a local hospital, where they are listed in stable condition.
The hotel, on South Fallsburg's Heidan Road, is a favored vacation spot for Yidden, particularly on Shabbos Nachamu weekend.
Photos by: Avrumi Berger and Hershy Rubinstein