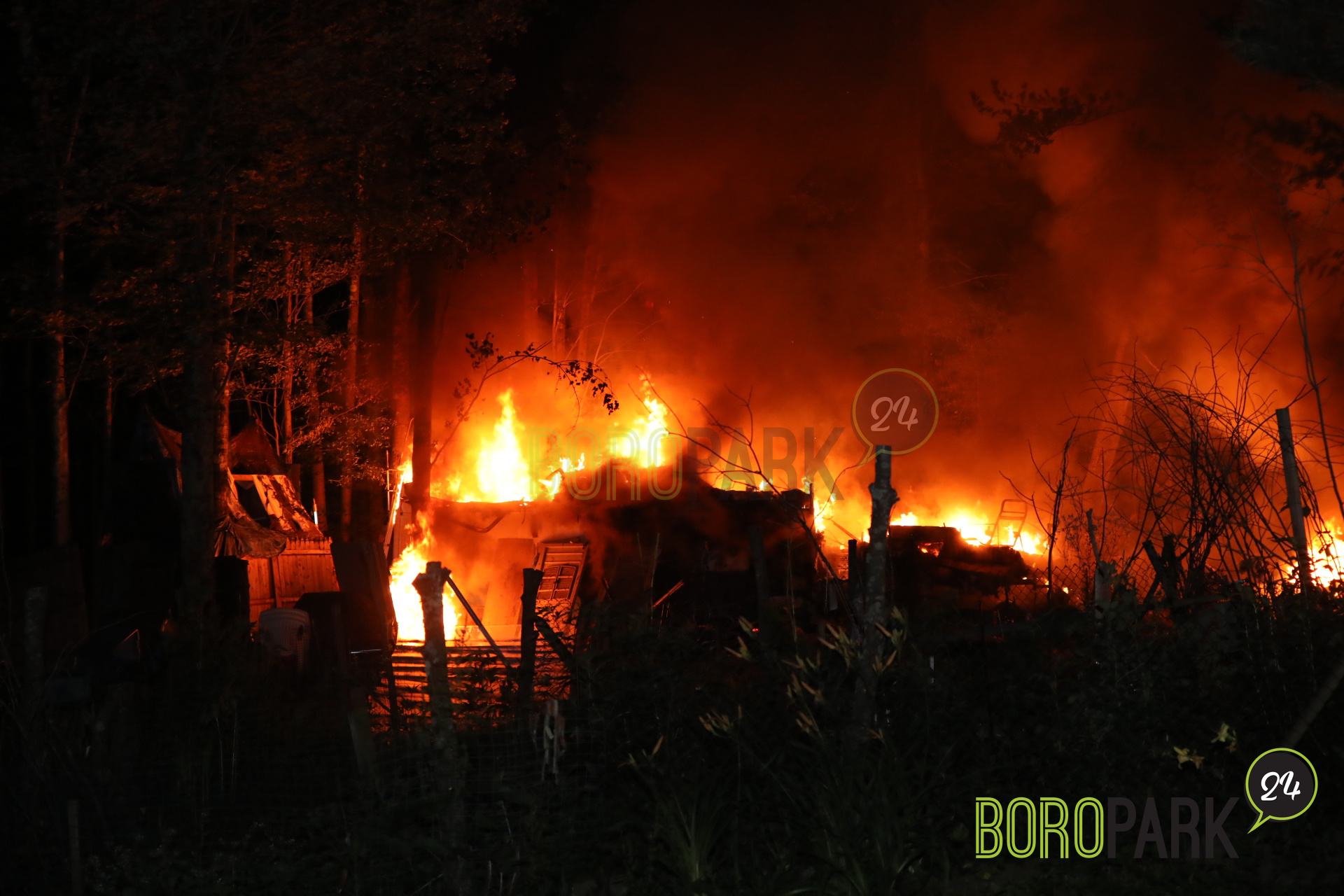 Woodridge – Firefighters have managed to bring a monster blaze under control, but too late to save a bungalow and vehicle, after an hour of hosing near Camp Skver of Boro Park.
Flames at one point were seen lighting up the night sky tonight in the area of the summer development in Woodridge, on Glenwild Road.
A vehicle parked nearby was caught by the flames and was destroyed.
There were no injuries.
Photos by: Hillel Lash