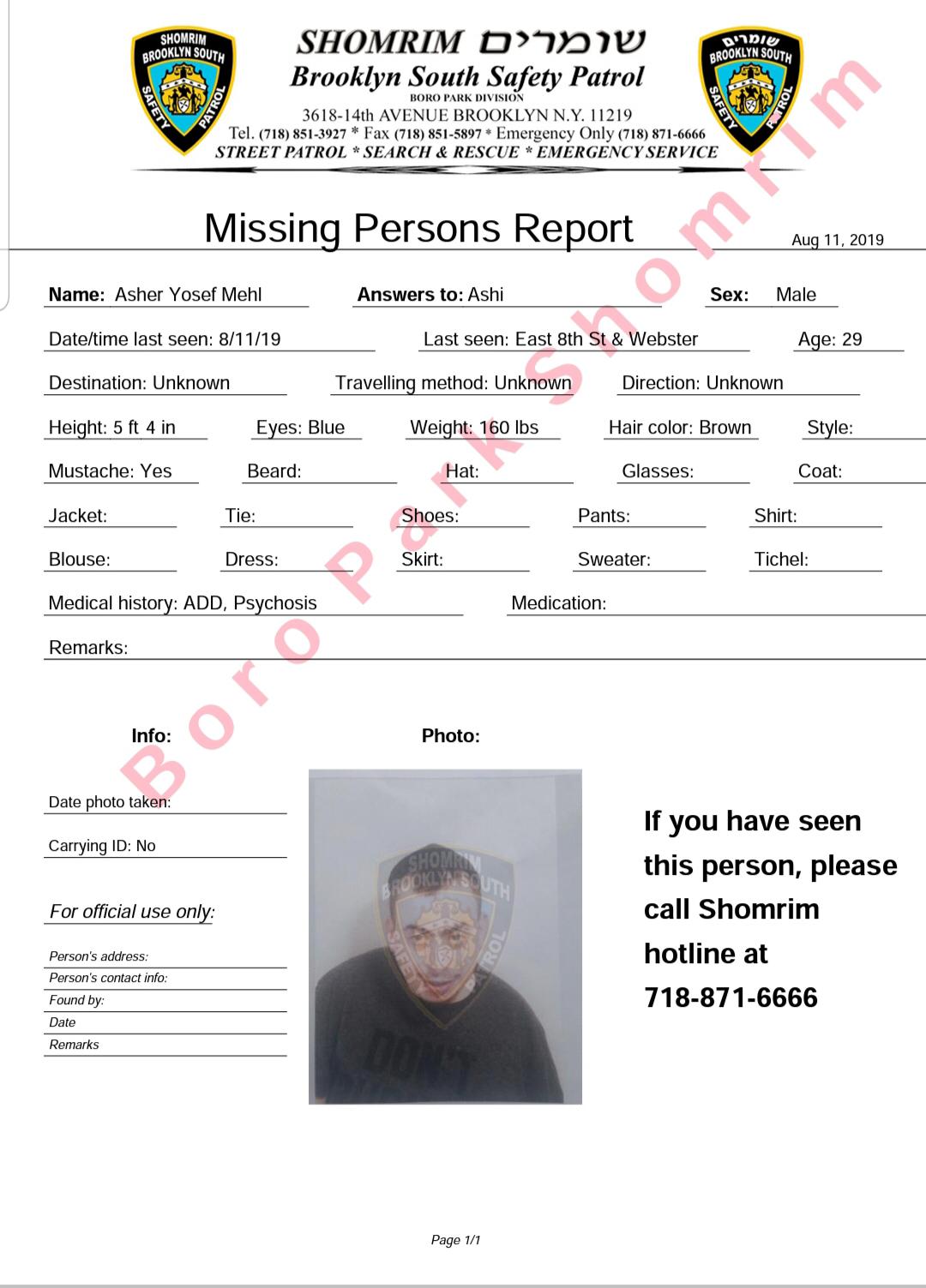 Boro Park – A young man with a history of mental illness was found late this afternoon after a massive search by the NYPD and three branches of Shomrim.
The neighborhood watch organization's branched in Boro Park, Williamsburg and Flatbush launched a search team for Asher Yosef "Ashi" Mehl, a 29-year-old man who went missing earlier in the afternoon. He was found in Flatbush.
Mehl was last seen at approximately 4:15 p.m. on Webster Avenue and East 8th Street. He is under medication for psychosis and ADD. The NYPD joined the search, sending in a chopper and issuing a level one mobilization.