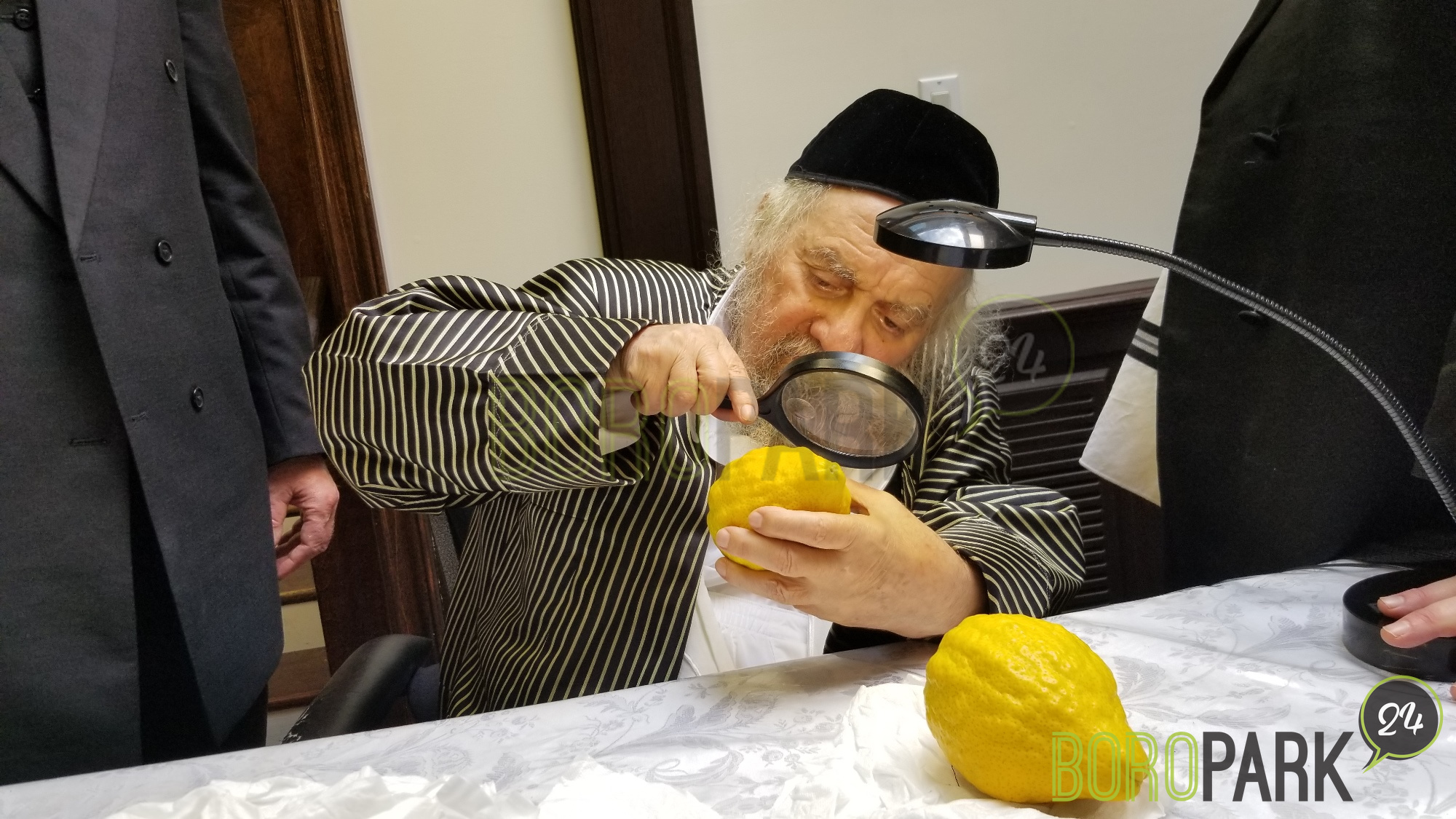 Boro Park – An esrog tree planted a decade ago by the Karlsburger Rav has begun to bear fruit, and the rav will be using it for the first time this Sukkos.
The rav, Rav Chatzkel Roth shlita, was in Palm Springs ten years ago and planted an esrog tree in the warm California climate.
It took a few years but the tree has begun to give forth fruit, including several beautiful esrogim.
A few of the esrogim were brought to the rav this week and he selected one of them for the mitzvah of dalet minim.