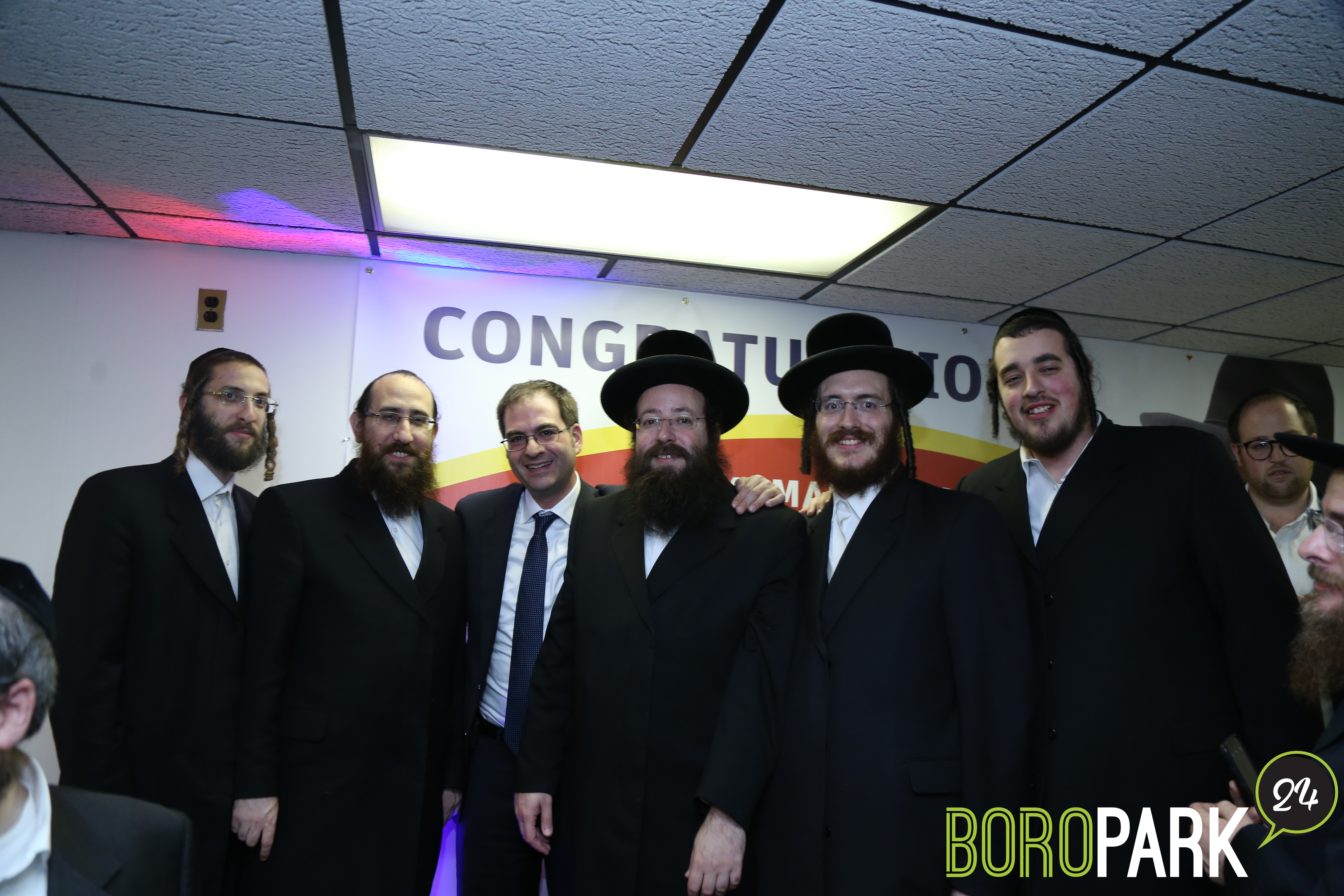 Activists, community leaders, and Yeger supporters celebrated the win of Councilman-elect Kalman Yeger. Councilman David Greenfield started the party by congratulating Yeger on his landslide win last night.
Yeger made an appearance the Stars & Stripes Regular Democratic Organization of the 49th Assembly District on 73rd Street and 15th Avenue to thank his supporters.
Community activist Yoel Rosenfeld spoke about the hard work that was put into the campaign and introduced Kalman Yeger in glowing terms. Councilman-elect Kalman Yeger addressed the crowd and thanked voters and his supporters, and talked about his vision for city council.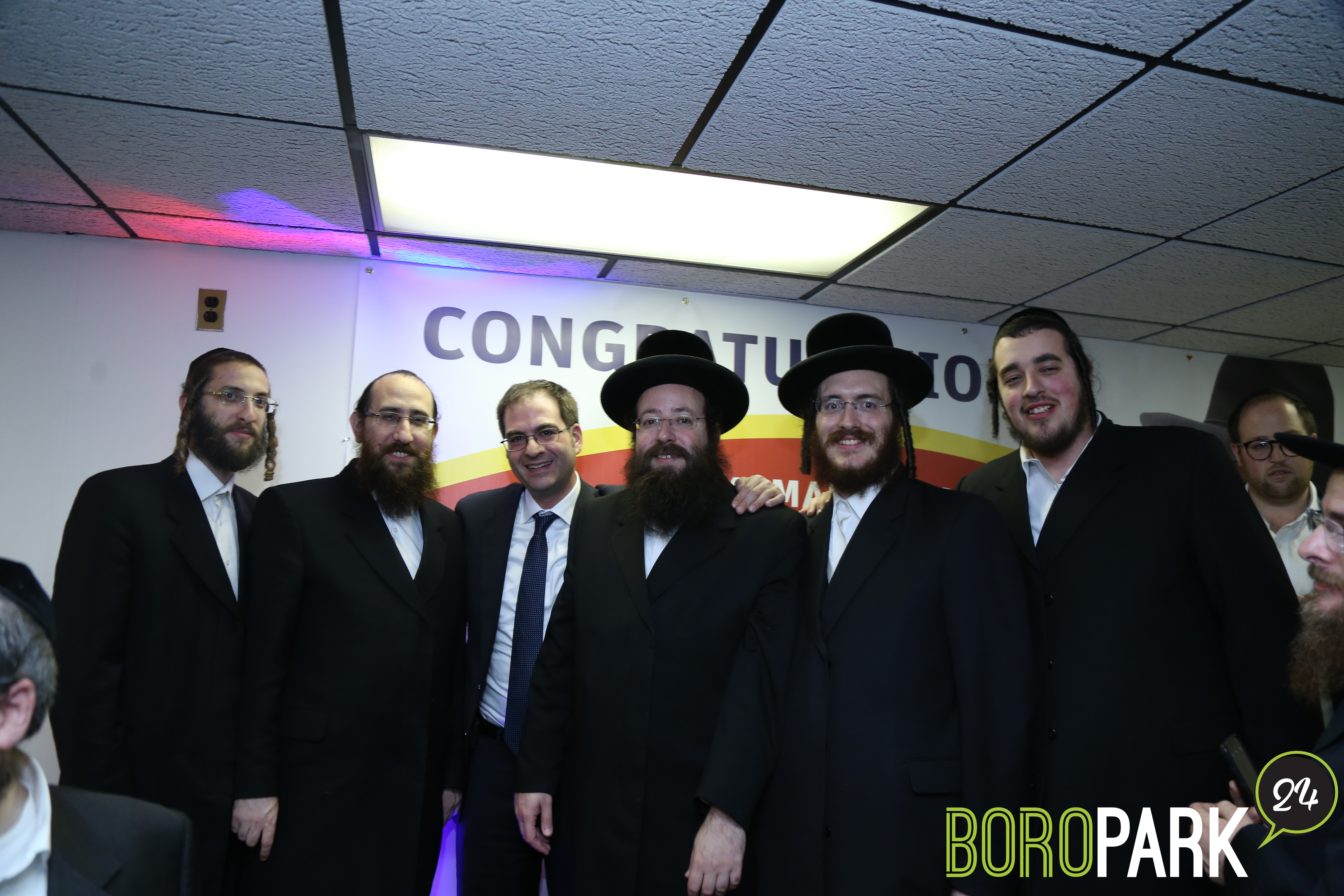 mage-8155″ />