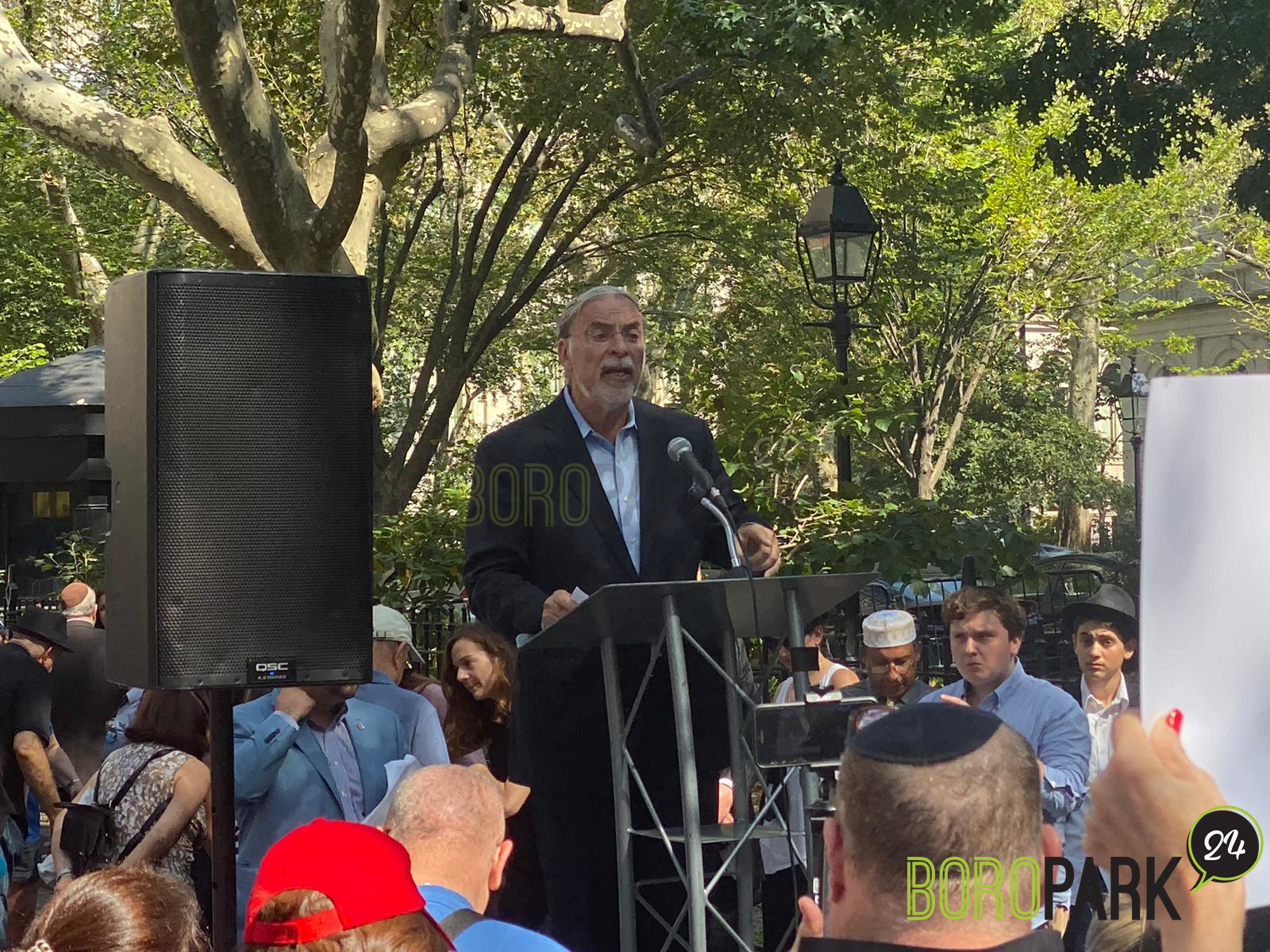 During a two-hour hearing today held in federal court on a lawsuit brought by former assemblyman Dov Hikind against Rep. Alexandera Ocasio-Cortez for being blocked on Twitter, Hikind testified about the nature of his tweets that led to him being blocked by AOC.
Hikind asserted his right to access to AOC's tweets, and explained that his critical tweets were those that took her to task for using fraught terms like "concentration camps" and "never again" to refer to ICE detention facilities.
AOC's campaign manager Rebecca Rodriguez also testified and revealed that Ocasio-Cortez is the only one with access to her @AOC account; she's the one who decided to block Hikind and actually did the blocking; she decided to do so because she felt his tweets were "too frequent", "no longer conversational" and "hateful"; and that she felt that Hikind was gaining followers through doing so.
As a result of this testimony, the judge, as well as as the lawyers for both sides, agreed to have the congresswoman called to testify since she's the only one who can answer to the facts surrounding her act of blocking. She will also have to explain how she considers her @AOC account, which is her primary account where she posts 10 to 20 times the amount she does on her official @RepAOC account, to somehow still remain personal and therefore not subject to the 2nd Court of Appeals precedent against the President.
The hearing will continue pending her agreeing to a date for her in-person testimony.
"It's a great development as she will have to answer.