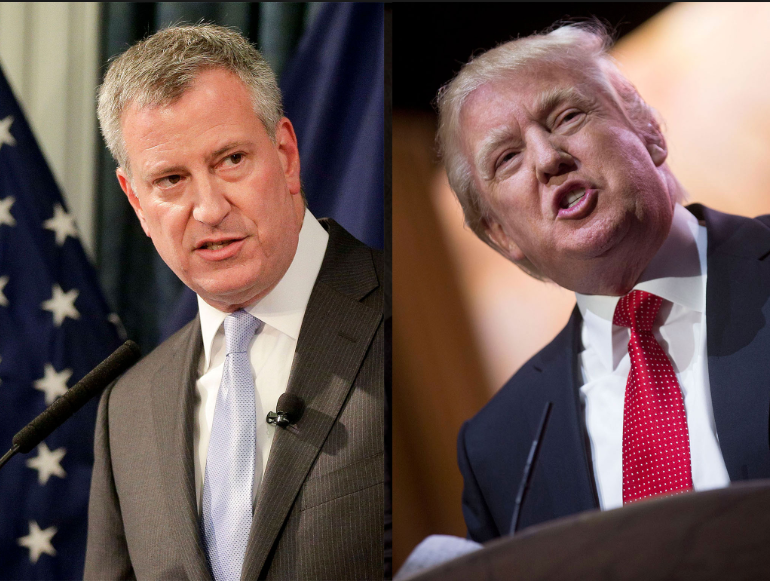 New York – Would you vote to reelect President Trump next year? No other group says yes quite like the Jews in deeply liberal New York.
It appears that the unprecedented attention Trump has lavished upon Israel and the Jews is paying off politically for the Republican. According to a poll by Siena College released, fully 40 percent of Jews in New York say they will vote for the president in November of 2020. No other group backs Trump by this large a percentage.
If the survey results bear out, this would mark a rare departure from the Jews sticking with the Democrats, even when that means going against a strongly pro-Israel Republican. Jews have voted strictly Democrat for the past century. Trump received just 24 percent of the Jewish vote in 2016 — fewer than the 30 percent Mitt Romney got in 2012 but more than the 21 percent John McCain got in 2008.
But Trump has been unabashedly supportive of Israel, recognizing Yerushalayim as the capital, moving the U.S. embassy there and ending the use of the term "occupied territories" when referring to Yehuda and Shomron. He also commuted the virtual life sentence of Sholom Mordechai Rubashkin, who has become a cause celebre in the Orthodox community.
On the other hand, the Democratic party has become more anti-religion and anti-Israel in recent years. They have embraced an anti-Semite, Rep. Ilhan Omar, refusing to condemn her anti-Semitic remarks, and are gradually moving away from the traditional support the U.S. has given Israel.
The survey shows that 44 percent of Jewish New Yorkers view Trump favorably while 48 percent don't. Forty percent would vote for him next year while 51 percent prefer the Democrat, regardless of whom he or she would end up.
But Jews say by 49 percent that Trump is doing a good or excellent job as president.
Regarding more local issues, Jews are about evenly divided whether New York state's recent progressive tilt is a good or bad thing. While 42 percent say the state is headed in the right direction, 40 percent disagree.
Gov. Andrew Cuomo is liked by 63 percent of the state's Jews and disliked by 28 percent. His overall ratings are 52 percent favorable to 42 percent unfavorable. But they are evenly divided whether he should pursue a fourth term, as he said he would.
Mayor Bill de Blasio is disliked by 64 percent of the state's Jews and liked by just 31 percent. Overall, he is not seen in a good light by 53 percent of the state, making him less popular than Trump, who is disliked by 1 percent less.
The measles outbreak made an appearance in the poll, with participants asked if they support the government's stance requiring children to be vaccinated in order to enter school, regardless of the parents' beliefs. Some 84 percent of Jews support this policy and 14 percent don't. This mirrors the overall number of people across the survey.