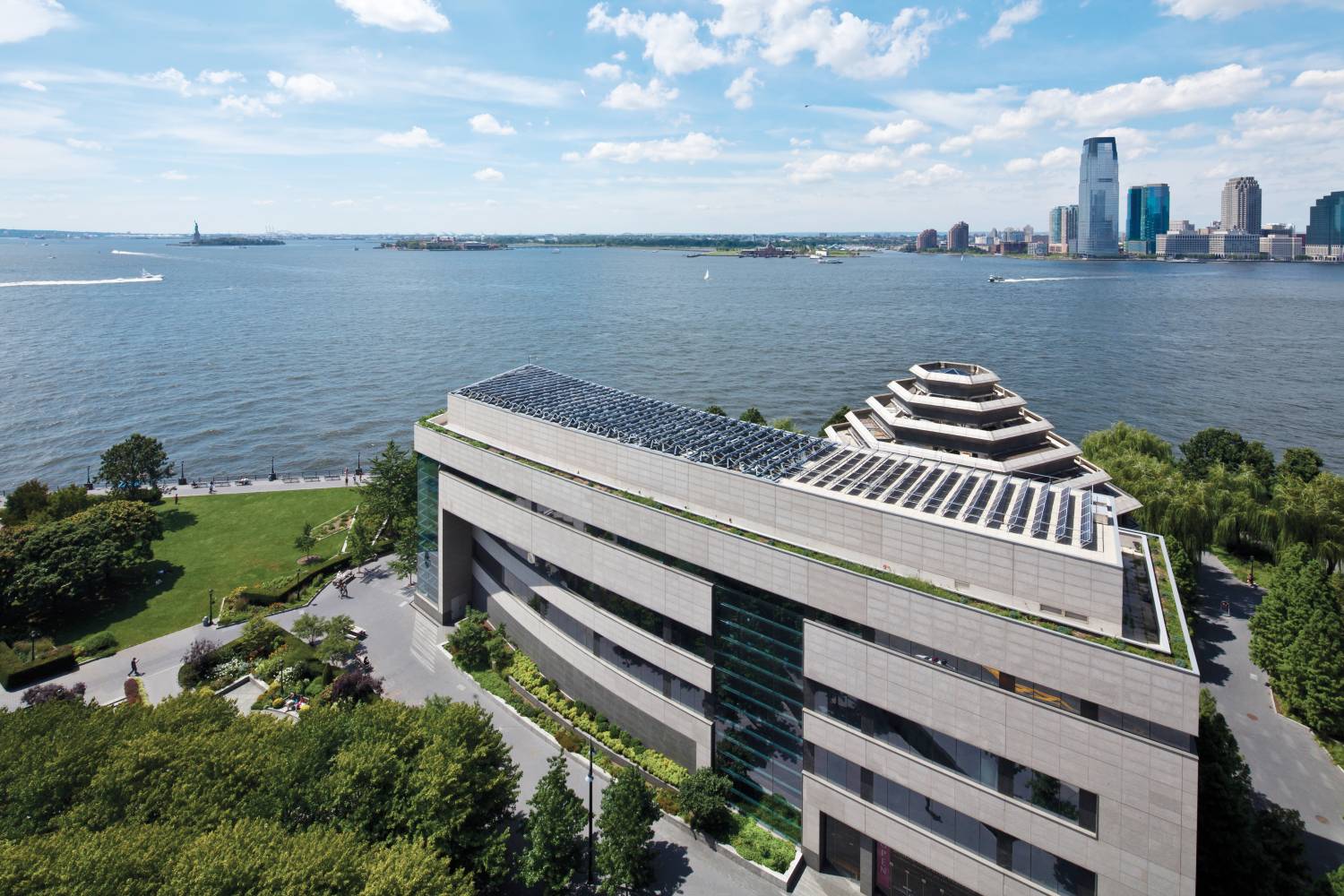 Jewish Groups Receive $9 Million in City Council Funding for New Project Read the full PR at:
City Hall—Councilman David G. Greenfield is pleased to announce with Councilman Mark Levine that New York's Museum of Jewish Heritage will receive $2.75 million from the City's Fiscal Year 2018 budget, which Greenfield helped advocate for this summer. According to the Museum, these funds will initiate new high-impact exhibitions on anti-Semitism, revitalize public space, and introduce new technology for the benefit of 50,000 schoolchildren, their teachers, and other visitors.
Described as "a living memorial to the Holocaust," the Museum of Jewish Heritage features rotating exhibits as well as a permanent collection of more than 25,000 items, divided into chronological sections for before, during, and after the Shoah. It is this permanent collection that will be revitalized with the City Council's new funding.
"We all know the words, that we must keep the memory of the Shoah alive," Greenfield said. "The way we do that is by funding programs like these and making sure that future generations will learn about the horrors of the Holocaust."
"The City's generous and vital support is greatly appreciated by the entire Museum community," said Michael S. Glickman, the President and CEO of the Museum of Jewish Heritage. "As the third largest Holocaust museum in the world, we represent New York City's commitment to Holocaust remembrance and education in an international arena, and we are especially proud to welcome more than 50,000 schoolchildren to our Battery Park City home each year."
The Museum of Jewish Heritage is just one of the many Jewish organizations whose funding Greenfield advocated for in this year's budget. Greenfield supported the efforts of Council Member Laurie Cumbo to secure funds for the Jewish Children's Museum in Crown Heights which will see $2 million to provide supplemental educational opportunities focused on Jewish history. Jewish social-service providers like the Jewish Board of Family and Children's Services will receive new office space, equipment and new vehicles including for transportation to and from Boro Park's Mishkon.
Councilman Mark Levine, who chairs the City Council's Jewish Caucus, said that the members of the Jewish Caucus were able to collectively secure more than $9 million for Jewish non-profits.
"Without these groups, many of the most vulnerable New Yorkers would suffer," Levine said. "All of the members of the Jewish Caucus came together to prioritize our funding needs, and Speaker Melissa Mark-Viverito once again demonstrated her deep commitment to the Jewish community by funding the organizations that need the most."
"These organizations do wonderful work, not just for Jewish citizens, but for everyone who lives in the communities they service," Greenfield said. "All the money we give to these organizations will be given back to the community many times over. I especially appreciate the leadership of Chair Mark Levine and Speaker Melissa Mark-Viverito in working with us to make sure that the Jewish community get its fair share of government funding."
—
Dave Kinzer
Communications and Constituent Services
Office of NYC Council Member David G. Greenfield