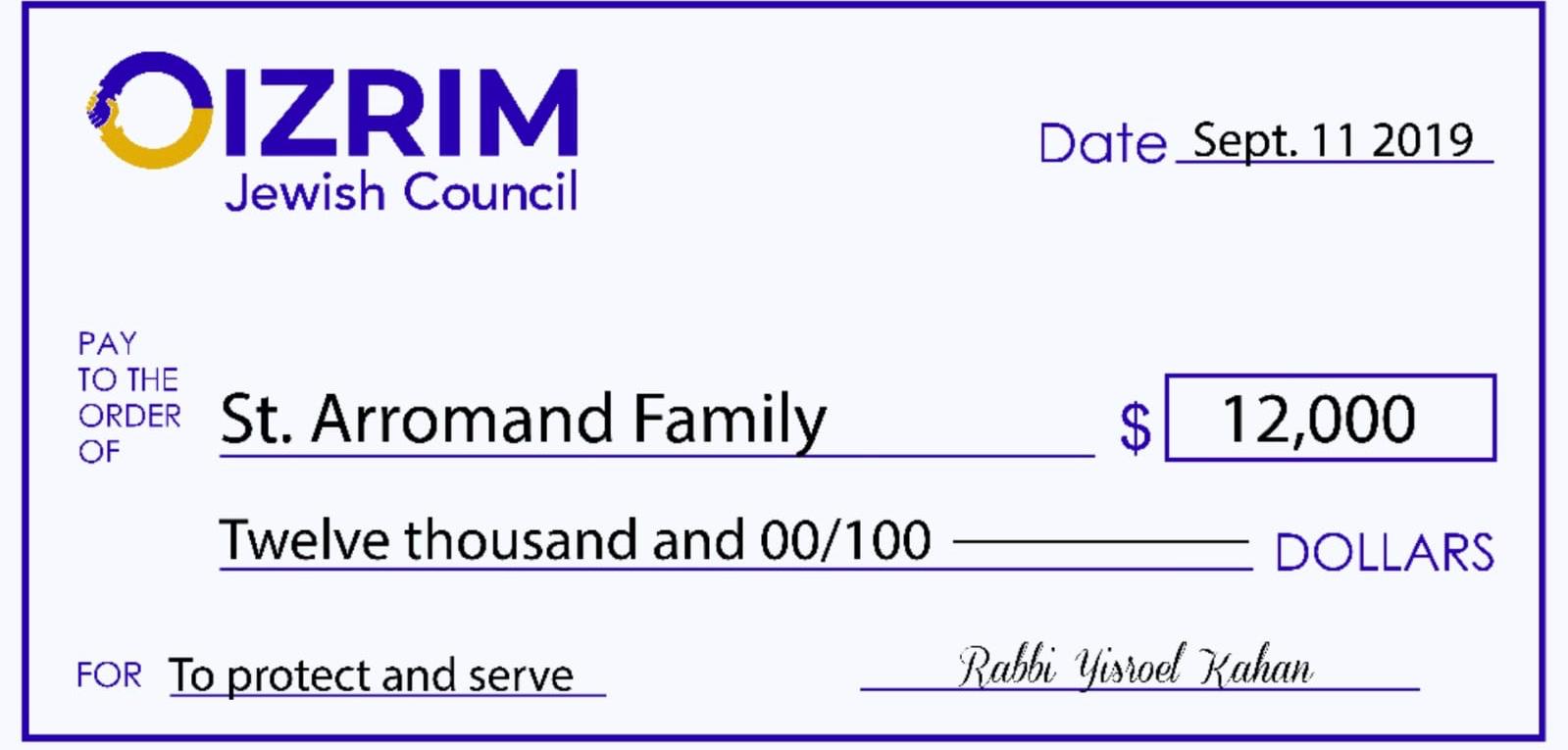 Boro Park – A Monsey-based Jewish group presented a $12,000 check this afternoon to the family of a highway patrol officer who died in a crash six months ago.
Rabbi Yisroel Kahan of the Oizrim Jewish Council told boropark24.com that the money was raised in a 24-hour period after the death of Officer St. Arromand, 42. By members of the Jewish community in NY, and beyond. The check was presented to his Family, at the Toys4You this afternoon. Also present were members of the NYPD Highway Patrol
Toys4You also presented the officer's children with a gift certificate at the store.
Arromand, who lived on Long Island, lost control of his motorcycle as he was riding on the Belt Parkway in Queens in April. The 16-year veteran was thrown from the bike, hit a guardrail and landed on the road where he was struck by a car and killed.
Arromand is survived by his wife, Cecilia Jackson, and five children, including a newborn baby.
A week before his death, the officer had participated in the police escort at the levaya for the Skulener rebbe zt"l as it made its way from Boro Park to Monsey for kevura.