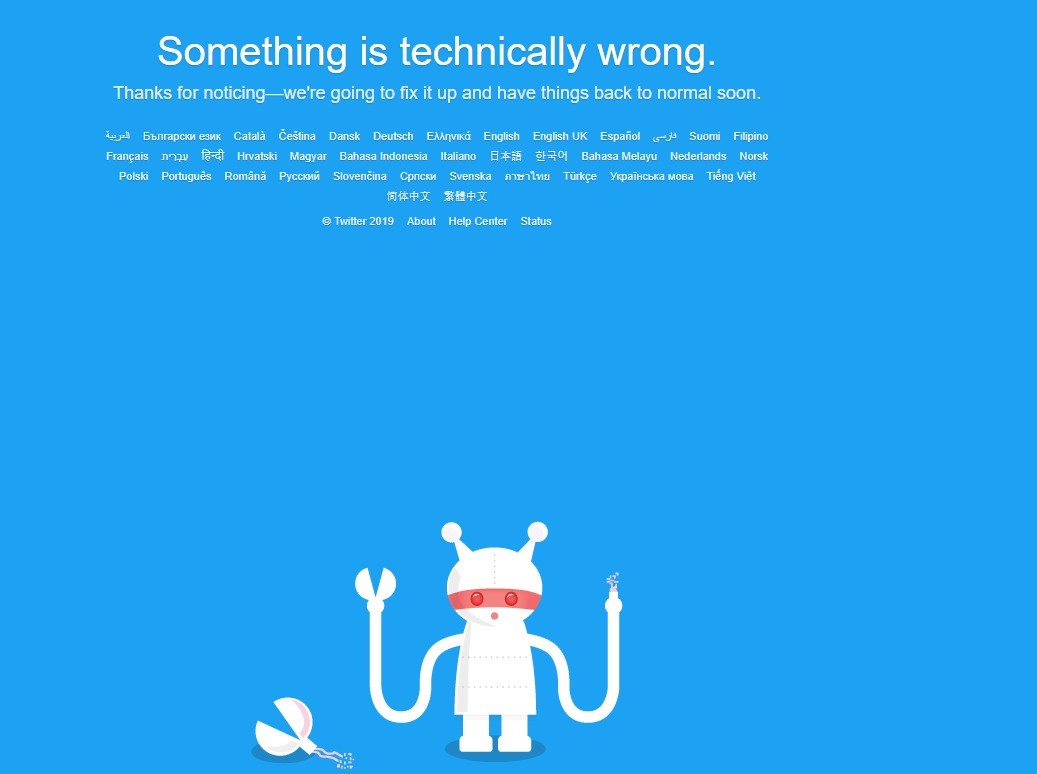 Users across the United States and worldwide reported that the social media site Twitter wasn't working for them this afternoon. The problems appear to have begun around 2:40pm ET before being resolved about an hour later.
Twitter is used by millions of people including world leaders like President Trump to get messages out instantly to their followers, and an outage has an instant impact on how countless people communicate and get news.
President Trump has been critical of late of Twitter and other social media platforms, claiming that it's become more difficult for users to get a conservative point of view, and he is hosting a summit at the White House today to focus on these complaints, which Twitter denies.
Ironically, other platforms like Facebook and WhatsApp experienced outages last week, and Twitter was spared. This time, it was Twitter that wasn't available for gathering and complaining about… Twitter.