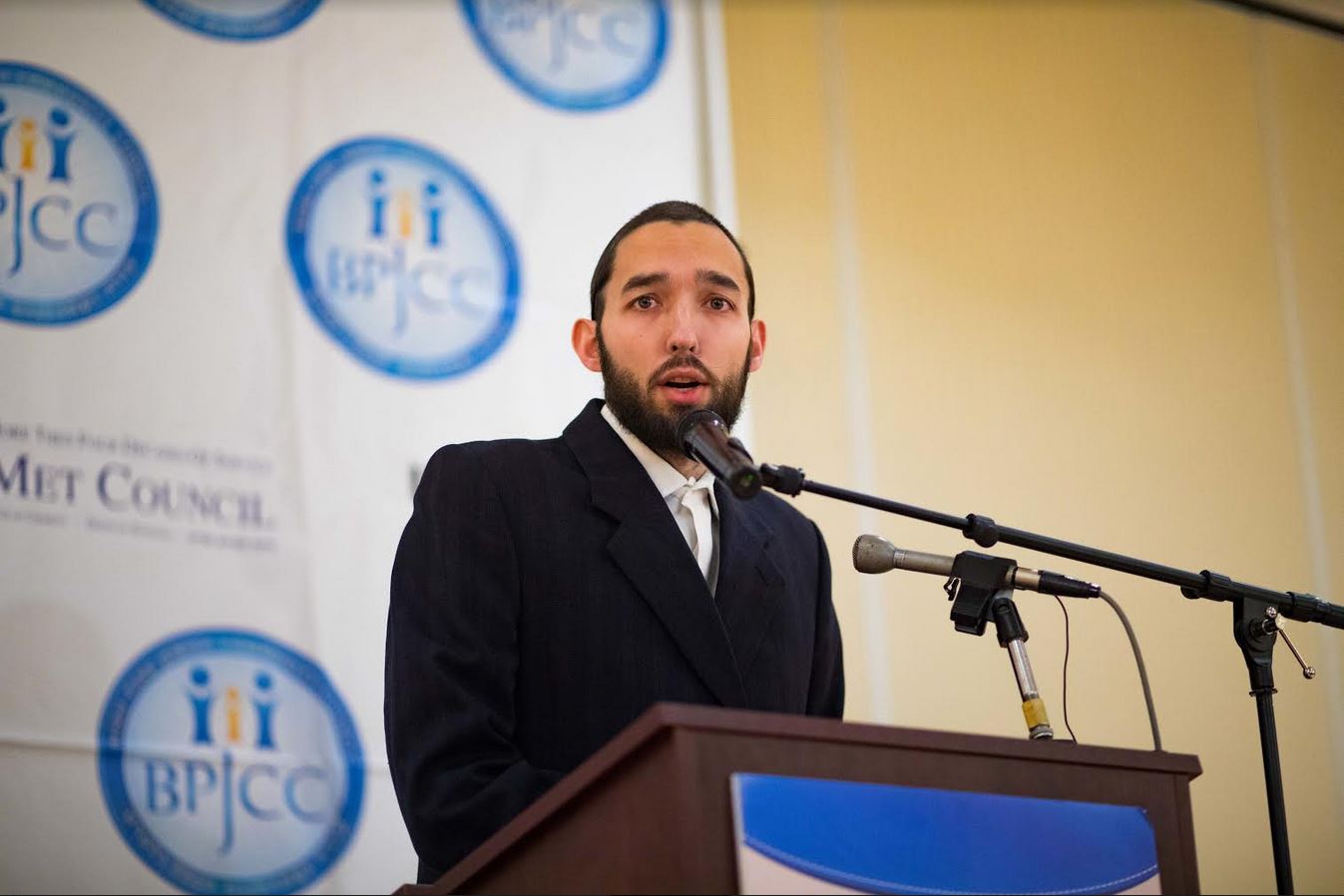 ENDORSED BY BOBOV, SATMAR, GER, BELZ, BOBOV-45 and SATMAR
By: Yehuda Meth
In an unprecedented show of support, the leadership of some of Boro Park's largest Hassidic organizations have unanimously thrown their endorsements to Simcha Eichenstein in his bid to represent New York State's 48th Assembly District (Boro Park, Midwood, Bensonhurst).
Last night, the leaders of the Bobov, Satmar, Ger, Belz, Bobov-45 and Satmar mosdos—the six largest Chasidic groups in Boro Park—officially endorsed Eichenstein. The timing of the endorsement was no coincidence; it was meant to demonstrate unity among the mosdos and strength in their exceptional show of support for a local candidate.
"We encourage all our community members to support Simcha Eichenstein in his upcoming election for State Assembly," wrote the leaders of the Satmar community Rabbi Naftule Tzvi Schwartz and Rabbi Berl Lefkowitz in an open letter to the community. "We feel it of importance to express our early support to Mr. Eichenstein, who will be a great representative for our community."
A letter from leaders of the Bobov community expressed similar sentiments: "As someone who has been serving our community for the past 15 years, and has helped many individuals and organizations, Simcha Eichenstein deserves our strong support."
"I am truly humbled and grateful for this warm show of support," said Eichenstein, a lifelong resident of Boro Park and a well-known member of the community.  "How appropriate to stand together as one voice, one people as we head into Shavuos, where we stood as one during Matan Torah.
"Whenever our mosdos stand together and our community actively engages in the political process, we gain great respect from Albany leaders, and our voice becomes that much stronger.  I have always been proud to be part of our exceptional community.  Having the strong and united support of community leaders is gratifying.  I promise to continue working hard to be worthy of this support."
For years, Simcha Eichenstein has worked tirelessly on behalf of the community.  For the past three and a half years, he has served on Mayor de Blasio's policy team in Albany, where he has been responsible for legislation important to New York City.  Prior to his City Hall appointment, Simcha served as a senior advisor to State Comptroller Thomas Dinapoli.