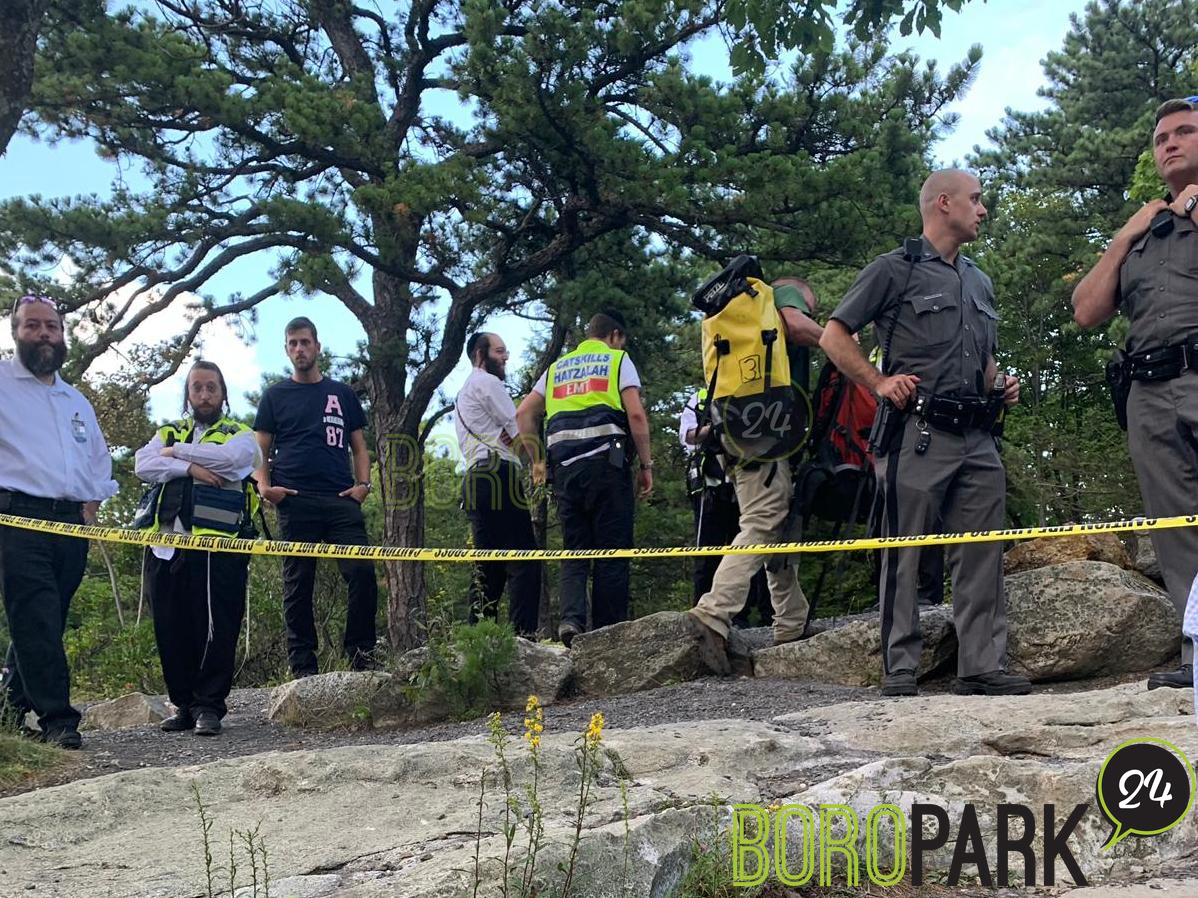 Kerhonkson, NY – A frum man who fell off a cliff while hiking with his family on an upstate mountain was lifted up in a joint operation involving several emergency services.
The man, Avrohom Shlomo ben Rochel Leah, sustained serious injuries in the 60-foot fall at the Minnewaska State Park in Kerhonkson. Rescue groups from the surrounding region converged on the site and were able to bring him up. The efforts were hampered by a heavy rain passing though.
The emergency responders located the man, who is semiconscious and suffered a lot of broken ribs. He was transported by the Catskills Hatzolah to a regional hospital.
The hiking area at the Munnewaska park, in Ulster County, is a favorite spot for tourists.