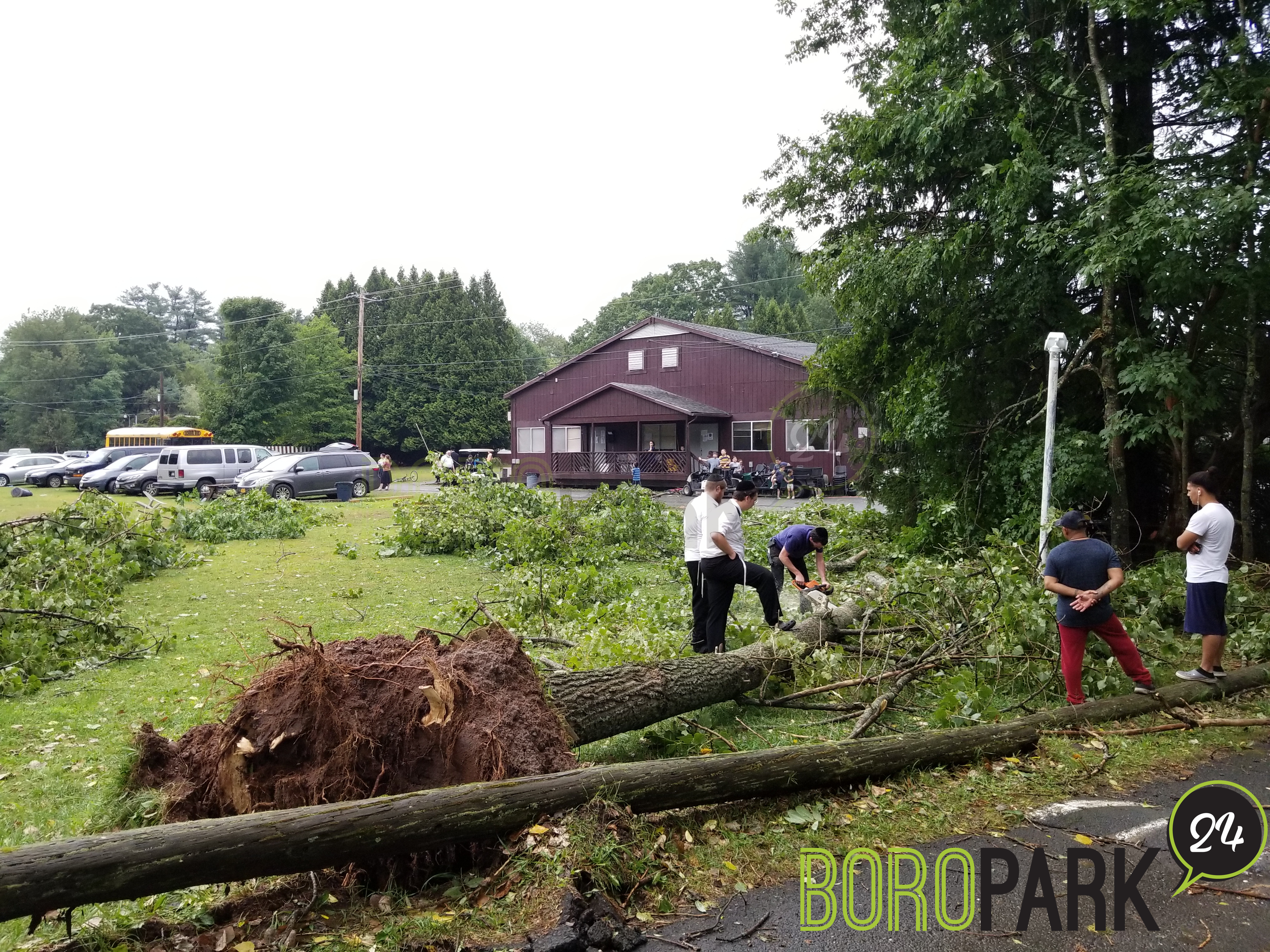 Heavy storms pounded New York on Wednesday afternoon, and the Catskills weren't spared the heavy rains and strong winds.
At Camp Toras Chesed on State Route 55 in Swan Lake, the severe winds caused multiple downed wires and trees, causing damage to buildings on the premises.
Emergency services were called to deal with the aftermath and ensure that no further damage and harm was done. No injuries were reported.
Photos by: Hillel Lash