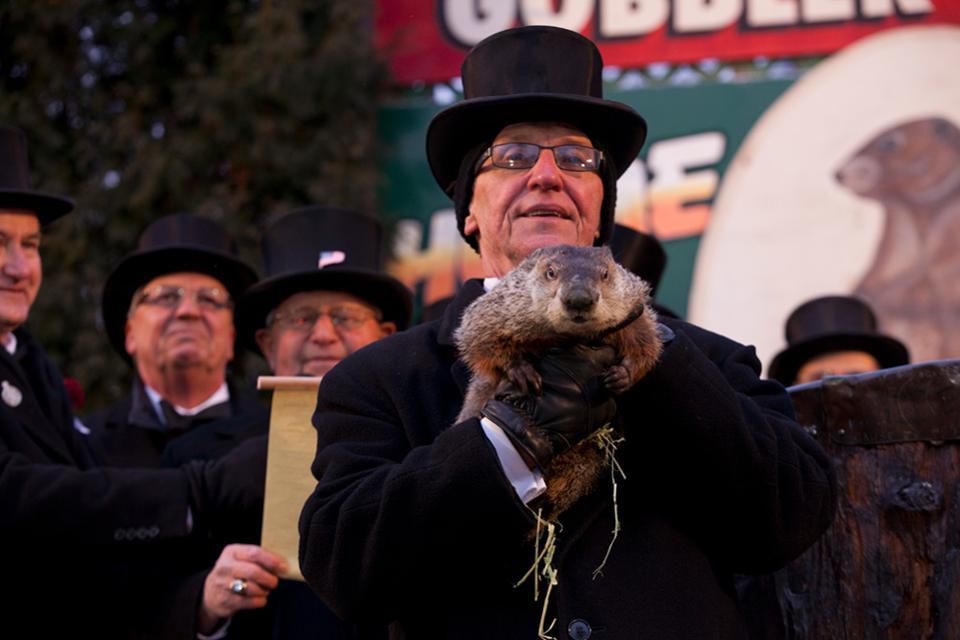 The legend goes that on this day, February 2, if the designated groundhog sees his shadow, there will be 6 more weeks of winter, if not, there will be an early spring.
Punxsutawney Phil and Staten Island Chuck disagreed Friday on their predictions for the rest of winter. Phil saw his shadow, predicting more winter. Chuck didn't see his shadow, contradicting that prediction.
Although, with today's weather with temperature in the low 30's, it feels like more winter…!
Photo: Punxsutawney Phil