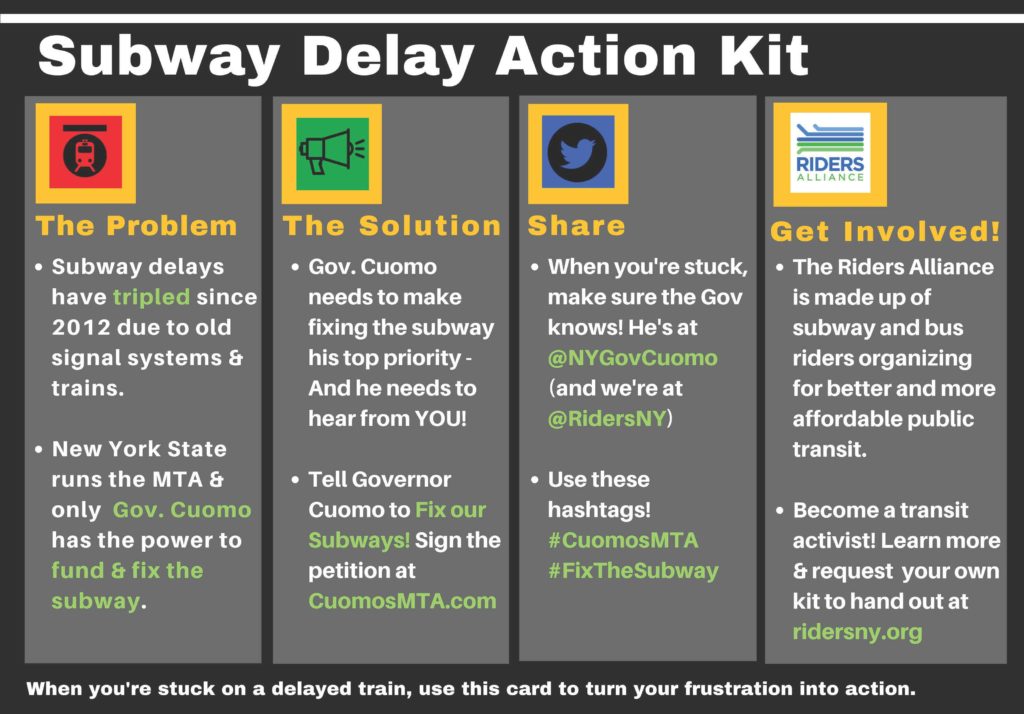 Advocates from the Riders Alliance on Thursday launched a weekly contest to determine which New Yorker has the absolute worst subway commute — from delays to service outages or mid-trip train breakdowns.

The prize? A chocolate metro card.
The Riders Alliance fights for reliable, affordable, world-class public transit and a more just and sustainable New York. The Riders alliance calling on the Governor to lay out a credible plan to modernize the MTA so there won't be all these delays and breakdowns, and to pass a fair and sustainable source of revenue to pay for it
The  Riders Alliance wants to hear about your crazy commute on the subway. You can submit your story on their site and through social media via @RidersNY. The goal is to reach Gov. Andrew Cuomo.
"The subways are slower on average than they were in 1950; something's got to give," Danny Pearlstein, the policy and communications director at Riders Alliance, said at a news conference."The intent of this competition is to bring to bear the reality of what 5.5 million New Yorkers suffer on the subways every single day to the powers that be in Albany."
According to MTA data provided by the Riders Alliance, only 65 percent of trains arrive on time.
It seemed that the Governor was finally taking the issue seriously over the summer. A state of emergency was declared for the transit authority. MTA Chairman Joe Lhota has laid out a plan to improve subway services which Cuomo is overseeing.
"It's a real struggle. And so we said, 'Why not make a contest out of it. Why not show Governor Cuomo how truly bad it is?' " Rebecca Bailin, a campaign manager at Riders Alliance said. "And why not spread awareness to regular New Yorkers through this contest that it is Governor Cuomo's MTA, and that he and our legislators in Albany need to fix this immediately?
Join the Riders Alliance at  www.CuomosMTA.com!