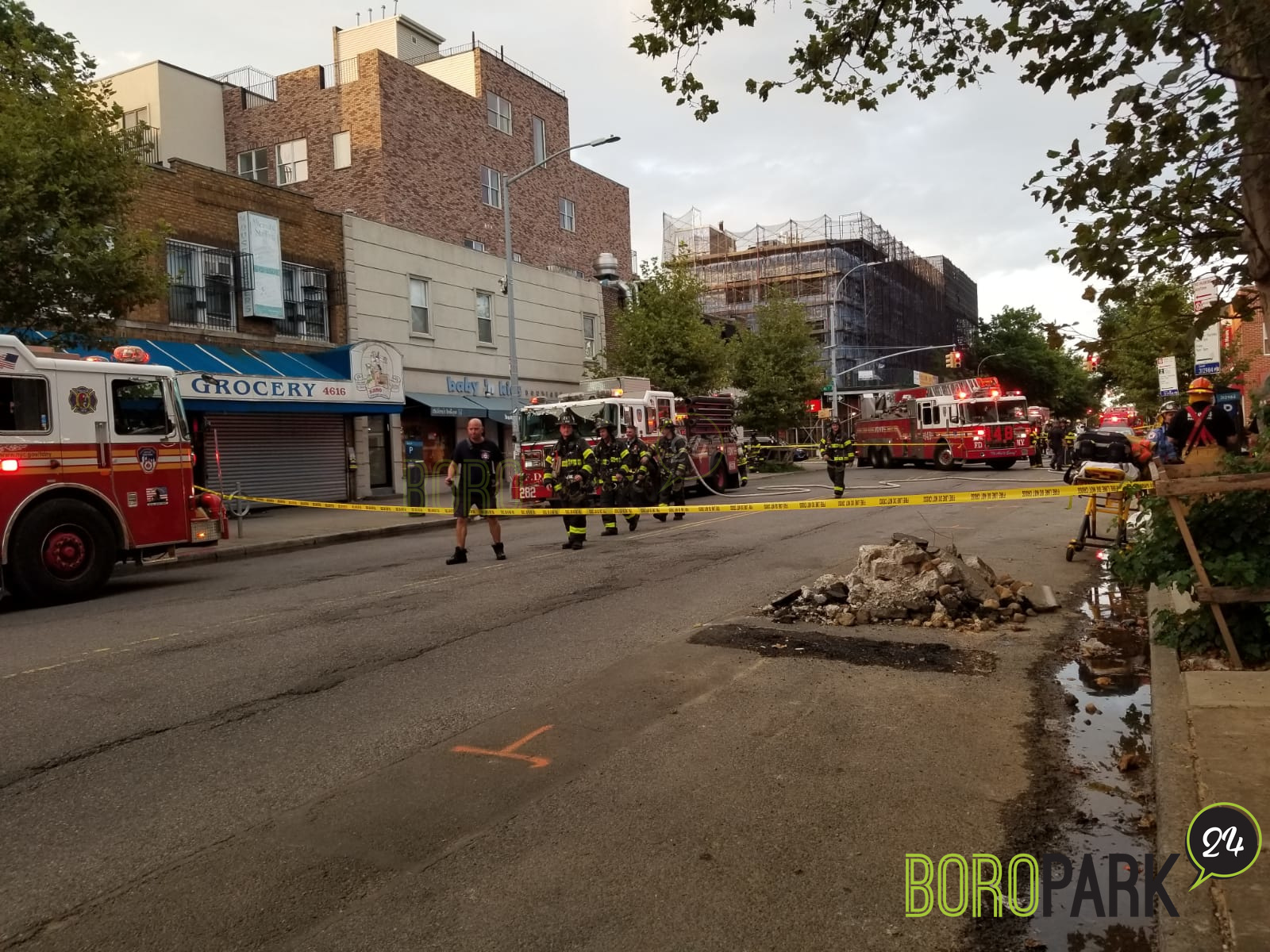 There are reports of a gas leak near a beis medrash in Boro Park, with less than an hour to go before Shabbos.
The Stoliner Beis Medrash on 16th Ave bet. 46th and 47th has been evacuated due to a gas leak in the area.
The firefighters are currently pursuing the source of the leak, and have entered the cellar of the bagel store on the corner.
No injuries are reported.
Photos by: Hershy Rubinstein