Four People Injured in Multi-Car Crash on Prospect Expressway
Boro Park – Four people were injured in an accident Monday night on the Prospect Expressway, which saw several vehicles careen into each other on a wet and snowy road surface.
Hatzolah transported two patients and EMS technicians took another two to area hospitals. All four patients are listed in stable condition.
The accident, which happened just before Church Ave., left the expressway which feeds into Ocean Parkway at a standstill. Traffic remains backed up as first responders treat the injured and police investigate.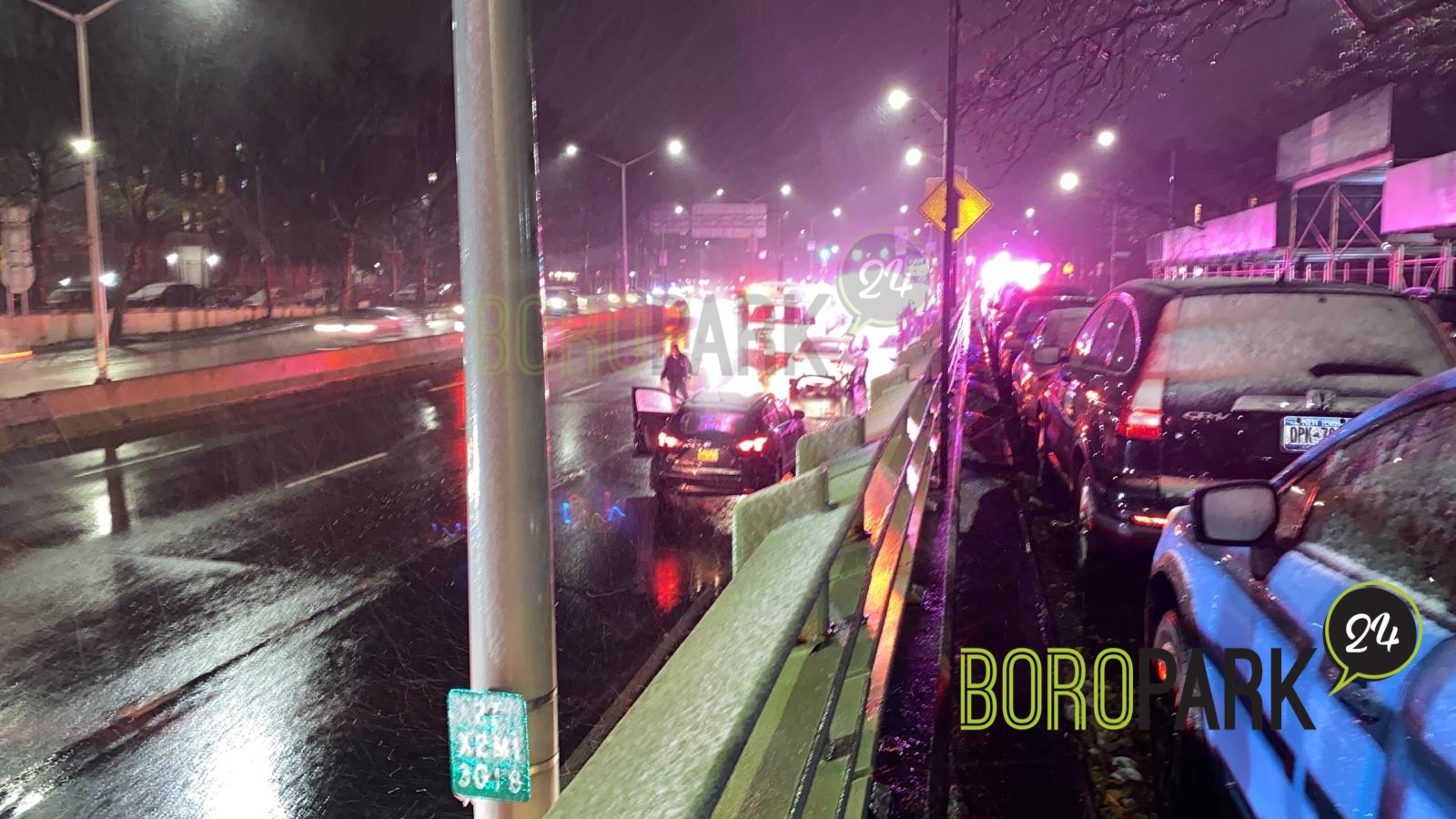 Subscribe
to get BoroPark24's email updates
Be in the know
receive BoroPark24's news & updates on whatsapp
Start Now