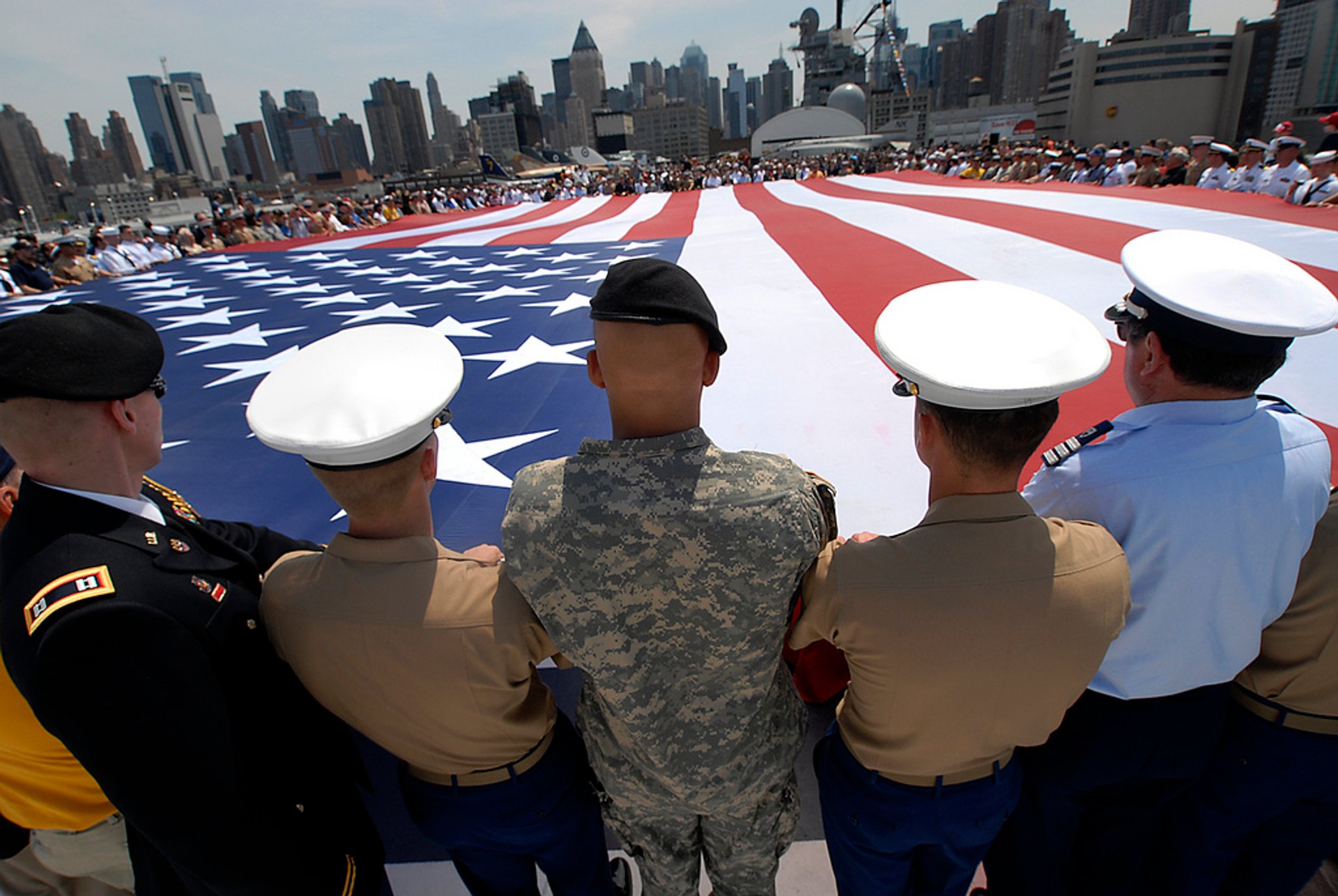 The sailors are coming. Members of the United States maritime services will swarm New York City starting Wednesday for the 31st annual Fleet Week.
The annual Fleet Week at the Intrepid Air and Space Museum begins with the parade of ships. It's usually held during the week leading up to Memorial Day.
The Military announced that this year a total of 15 ships will be docked in Manhattan, Brooklyn, Staten Island, The Bronx and Long Island, most of which will be open for tours. This year's fleet includes five U.S. Navy ships, four U.S. Naval Academy patrol boats, three Coast Guard cutters, a pair of Royal Canadian Navy vessls and a Military Sealift Command ship.
Fleet week is from  May 22 to 28.  It is anticipated that more than 2,600 Sailors, Marines and Coast Guardsmen will participate this year.
Held nearly every year since 1984, Fleet Week New York is the city's celebration of the sea services. There are events and parades in New York City scheduled throughout the week.
Ship Tours
Ships participating in Fleet Week will be open for tours in Manhattan, Brooklyn and Staten Island from 8 a.m. to 5 p.m. The Intrepid Sea, Air and Space Museum will also be open for daily ship tours from 10 a.m. to 5 p.m.
Be aware that tours at Pier 88 in Manhattan will be closed on Sunday, and tours in Brooklyn will only run on Sunday and Monday. Be sure to get out this week if you want to see the U.S. Naval Academy Yard Patrol boats, as they'll be leaving on Saturday.
Here are all the participating ships and where to find them, according to Military News.
Manhattan, Pier 88:
San Antonio-class amphibious transport dock USS New York (LPD 21)
Kingston-class coastal defence vessel HMCS Glace Bay (MM 701), from Canadian Forces Base Halifax
Sail training vessel HMCS Oriole (KC 480), from Canadian ForcesBase Halifax
Intrepid Sea, Air and Space Museum, Pier 86:
Four U.S. Naval Academy Yard Patrol boats
Sentinel-class cutter USCGC Lawrence O. Lawson (WPC 1120)
Brooklyn Cruise Terminal:
Ticonderoga-class guided missile cruiser USS Hué City (CG 66), set to arrive Saturday
Homeport Pier, Staten Island:
Arleigh Burke-class guided missile destroyer USS Jason Dunham (DDG 109)
Freedom-class littoral combat ship USS Milwaukee (LCS 5)
Keeper-class cutter USCGC Katherine Walker (WLM 552)
Medium endurance cutter USCGC Campbell (WMEC 909), set to leave Saturday
Cyclone-class patrol coastal ship USS Tornado (PC 14)
It's a great experience for all ages, and it's completely free!
You can take a tour and meet sailors and soldiers. Military equipment and vehicles are on display on the ships, and soldiers are ready to answer all your questions about what is on display.
You can visit the deck of the boat and walk through helicopters and other small planes that are actually in use by the military.
Other activities include guided tours, displays, demonstrations and musical performances around the city.