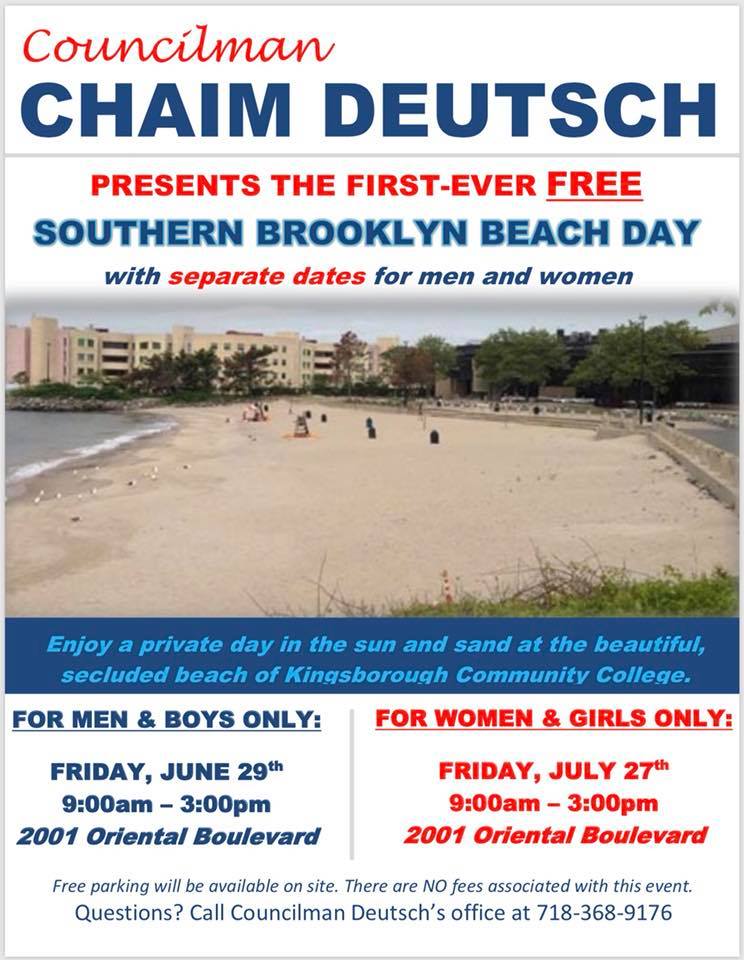 Councilman Chaim Deutch announced that there will be the first kosher Southern Brooklyn Beach day. The Councilman has arranged to have a designated day for men, and another day for women at the beach of Kingsborough Community College.
The following was posted on the Councilmember's facebook page:
I'm excited to introduce the first ever private beach experience with separate days for men and women!
For many New Yorkers, including religious Jews and Muslims who observe modesty laws, there isn't an opportunity to utilize our City's beautiful beaches. I'm excited to offer the chance for EVERYONE to enjoy!