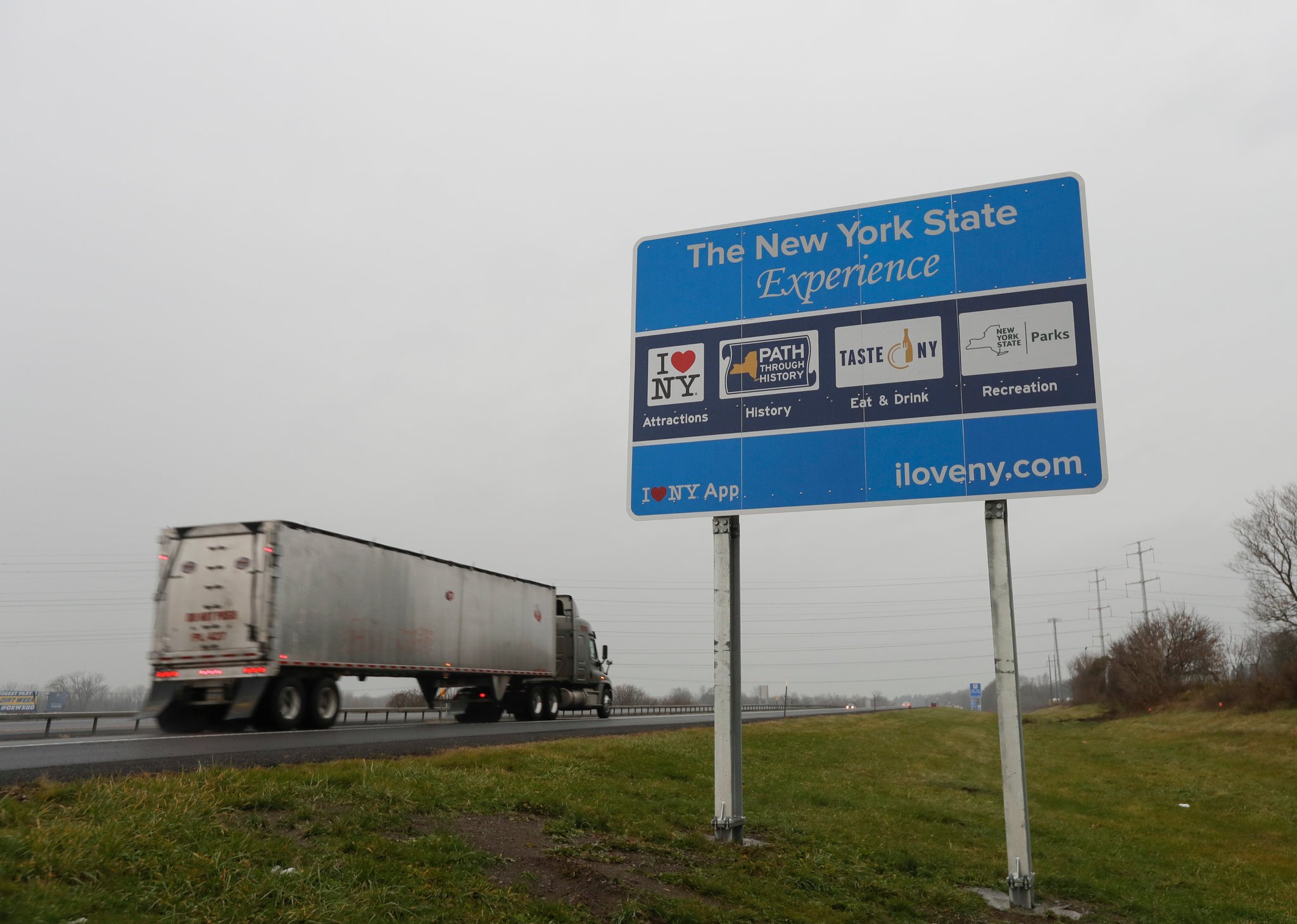 Now the signs, which promote regional attractions and the state's tourism app, stand to cost New Yorkers $14 million more.
In a letter Thursday from the Federal Highway Administration, New York was given until Sept. 30, to bring the signage into compliance, or face a $14 million cut in federal funding for its roads and highways.
"Motorist safety is always our primary objective," Brandye Hendrickson, the acting administrator of the Federal Highway Administration, wrote. "Because of the installation of more than 500 noncompliant signs and repeated notification to remove these installations, the F.H.W.A. will assess initial penalties for noncompliance effective immediately."
Ms. Hendrickson detailed several meetings the federal agency has held with the state in an effort to remedy the problems with the signs, which cost about $15,000 each to create and install. The first signs went up in 2013, and more were added in 2016.
Highway signs, according to a federal manual, may contain only approved fonts and images, specially chosen to reduce roadside distraction. The blue billboards, with words like Taste NY, a reference to a New York food campaign, and Path Through History, a tourism campaign, are out of compliance with not only federal rules but New York State's own requirements, Ms. Hendrickson wrote.
The federal government first shared its concerns in 2011 when the signs were in the conceptual stage, according to information provided by the United States Department of Transportation. New York put them up anyway.
Read the full article on NYTimes.com
Photo: The Federal Highway Administration has given New York State until Sept. 30 to alter or remove its blue tourism signs or face a $14 million cut in federal funding. CreditMike Groll/Associated Press
I told @JLaytonTV that as a taxpayer I'm very bothered that Governor Cuomo & State DOT is pouring our money down the drain. These 500 illegal signs already cost us $8M and will cost another $14M if not removed. Govt incompetence and arrogance at its worst. https://t.co/l5IxRcKAoX

— Nicole Malliotakis (@NMalliotakis) February 2, 2018