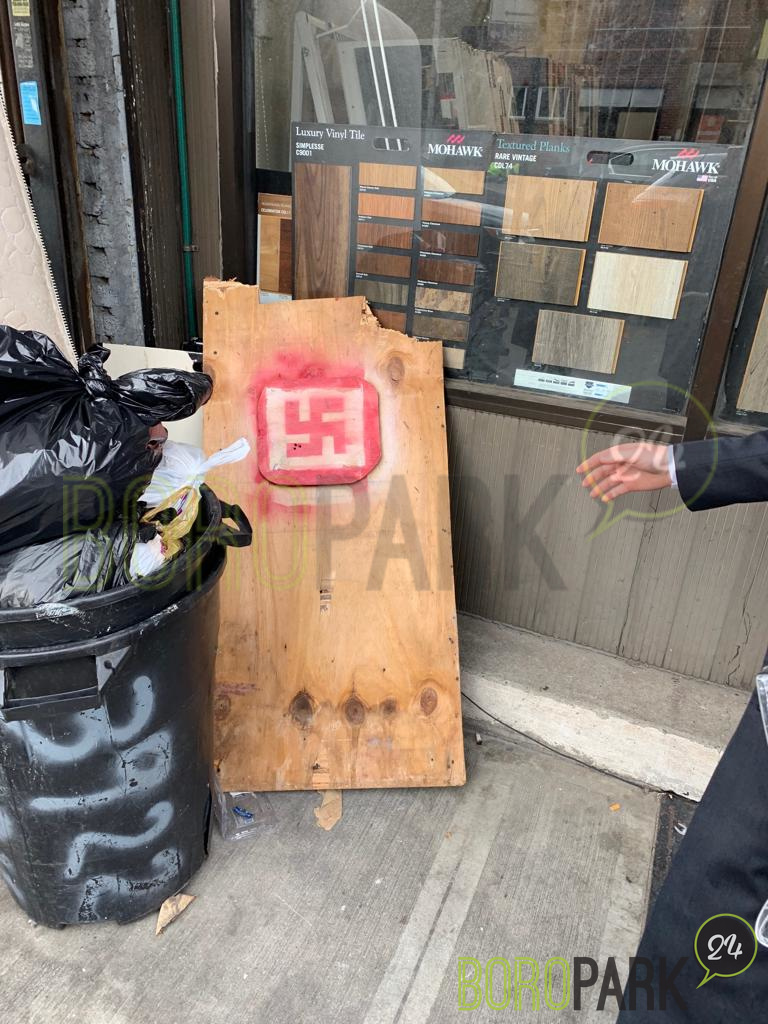 Boro Park – A swastika found this morning in Boro Park that raised fears it was there to intimidate Jews has a benign explanation after all.
NYPD investigators said that the swastika that was found Monday morning painted in red on a wooden panel in front of a store turned out to be from a school play.
The graffiti on 14th Ave. and 39th Street comes about two weeks since two similar incidents of hate graffiti was found in the neighborhood. There have been no arrests in the other cases.