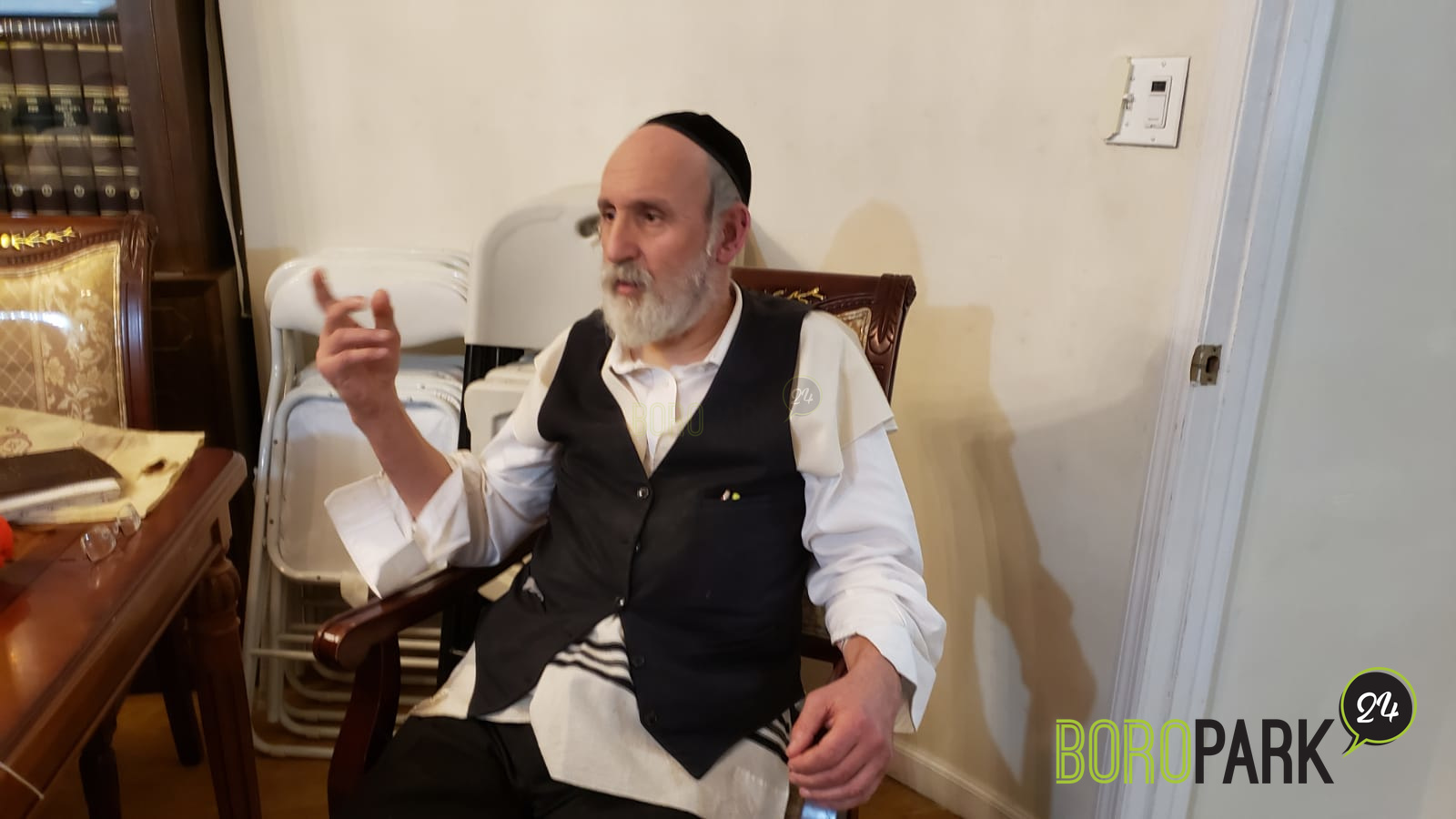 "I feared for my life. I knew it's either I fight myself out of this, or I might be dead."
In an exclusive interview with BoroPark24, Lipa Schwartz said that the attack is going to leave him traumatized.
"Burich Hashem I'm out of the hospital with some minor bruises, but the trauma of being attacked by someone who seemed to want revenge will stay with me forever," Mr. Schwartz, 62, said.
Revenge for what still remains to be seen.
Mr. Schwartz said he was on his way to Shul, walking down 13th Ave. when he suddenly heard a short stop and saw the driver jumping out of the car. "I instantly froze, hoping he's running past me" he said. But the attacker seemed to target him in what police are calling a hate crime.
The victim said he saw death before his eyes. "In that instant I saw death for my eyes, I saw two choices, either I fight back and wrestle myself out of this attack or…"
Luckily another passerby saw the attack which caused the perpetrator to run from the scene.
Mr. Schwartz said a passerby stopped the attacker from running and immediately called NYPD and Shomrim which assisted the NYPD in apprehending the suspect.
The suspect, Farrukh Aszal, a 37-year-old resident from from Staten Island, has been charged with a bias crime, criminal mischief for breaking the victim's glasses, and harassment. He has 8 priors arrests on his record
"I want to thank the NYPD, Shomrim and Hatzolah for saving my life," Mr. Schwartz said. Adding the names of Mr. Yidel Perlstein, Chairman of Community Board 12, and Mr. Yanky Meyer, President of Misaskim for assisting him throughout the day.