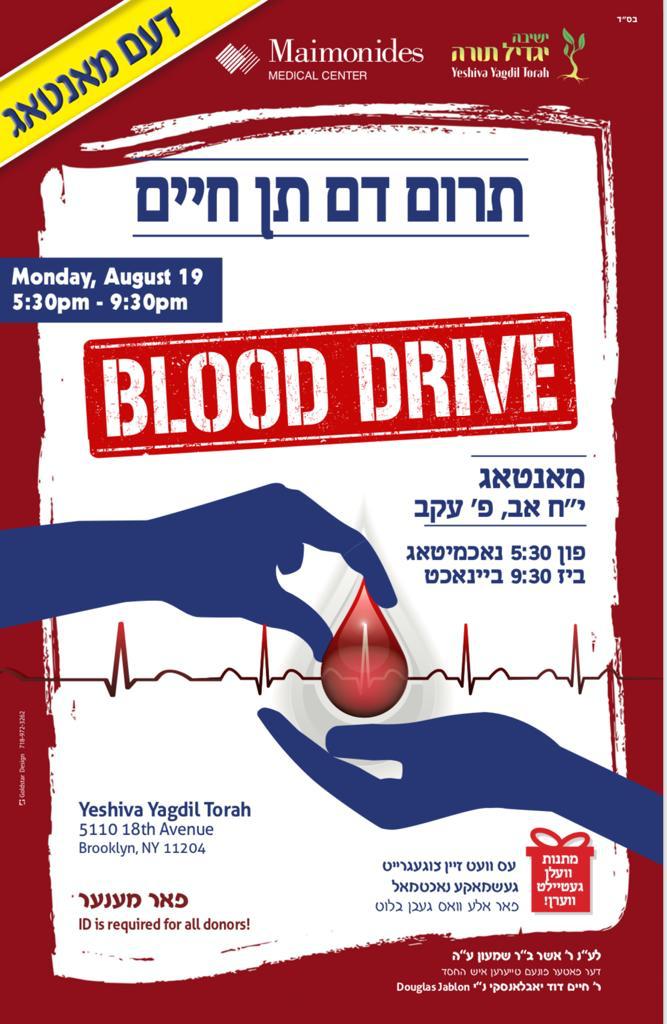 The blood banks of Maimonides Medical Center are running dangerously low.  Every day, the lives of countless surgery patients, trauma victims and women in childbirth get saved through blood transfusions.  The blood banks need to be refilled.  Lives are at stake.  It could be your neighbor,
your friend or your spouse whose life is on the line.  DONATE your blood and save generations.
This Monday, August 19, 5:30 p.m. to 9:30 p.m. at Yeshiva Yagdil Torah located at 5110 18th Ave, Brooklyn NY.Dinner will be served for those donating blood.  Gifts of appreciation to be redeemed.  Come, and bring your friends.