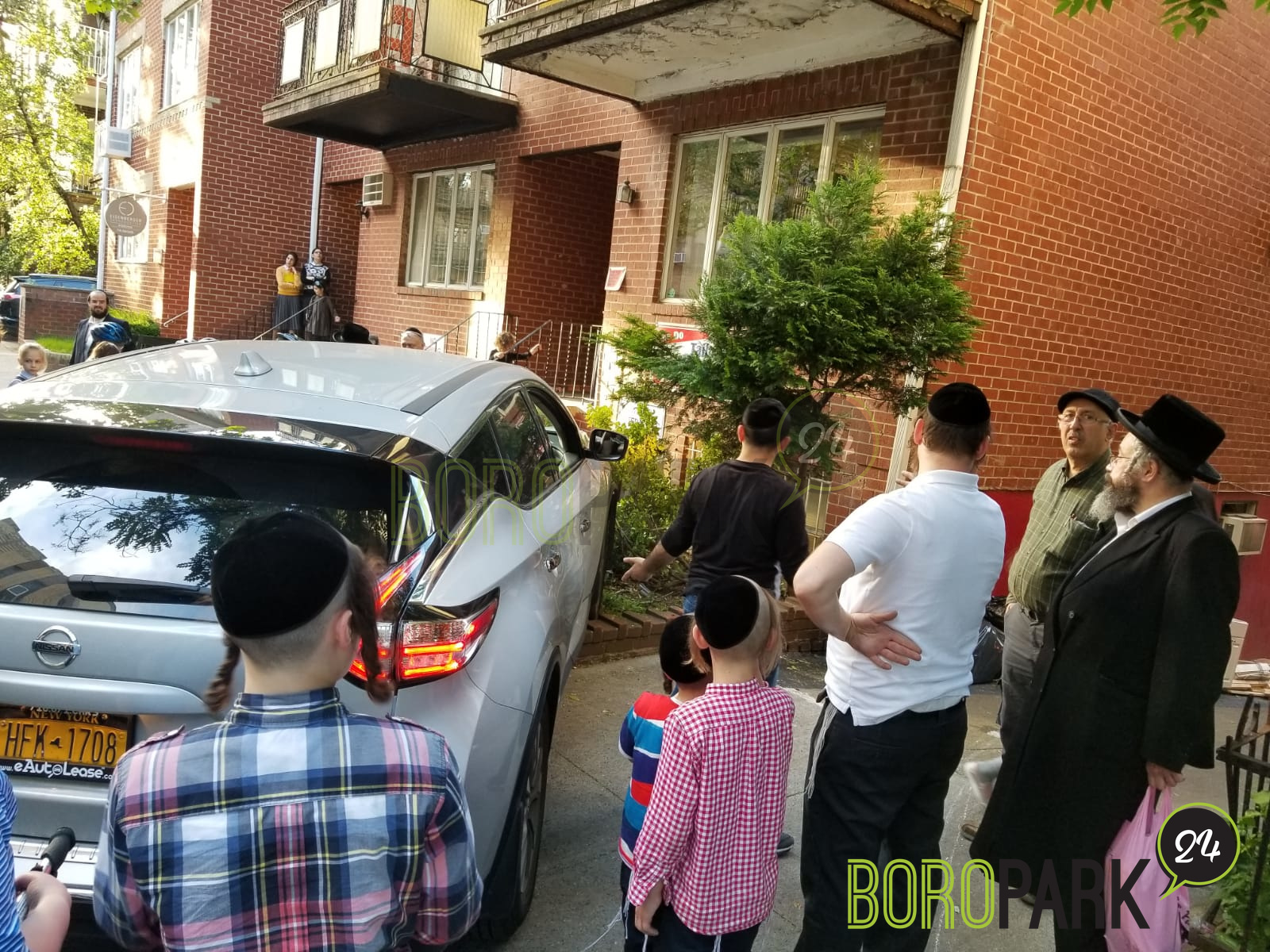 A driver lost control of his vehicle and slammed into a house on 48th street near 14th Avenue, on Wednesday afternoon.
Luckily, the driver of the Nissan crossover missed the kids playing on the sidewalk as well as passerby's.
The only injury at the scene was that of the drivers, who's vehicle ended up on the garden in front of the house.
Photos by: Hershey Rubinstein